Dazzle Your Date with Colorful Spring Jewelry
March 5th, 2023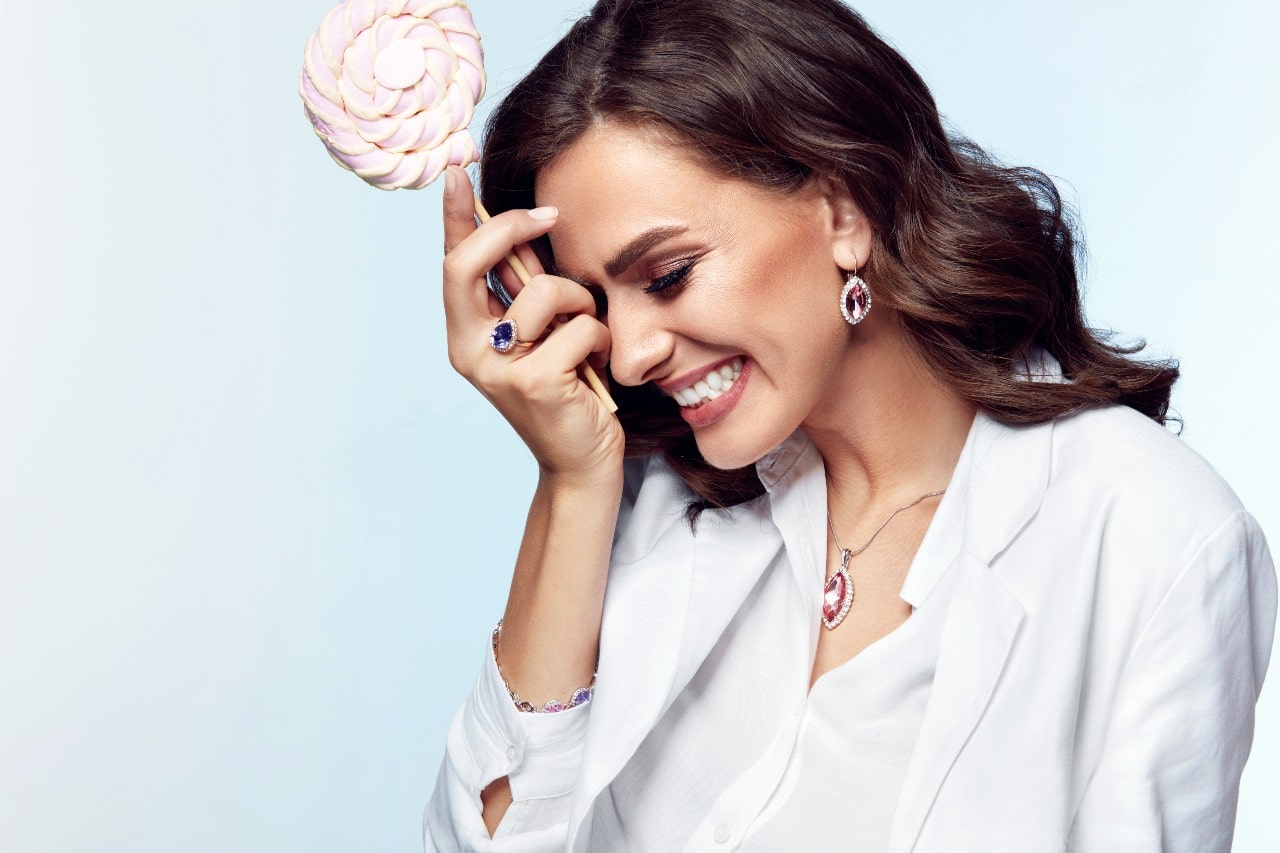 Gemstones are a delightful addition to your favorite date night ensemble, especially when going on a classic Springtime outing. These accessories give a pleasant focal point that both adds a rich pop of color and ties your outfit together. Our stylish experts from Wilson & Son Jewelers have compiled a list of our top picks for gemstone jewelry this season.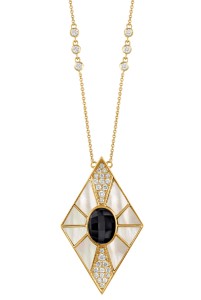 The Dark Side
Darker jewels lend a naturally elegant look to any classy outfit that will drop jaws as soon as you walk into any room. Wear an accessory that showcases striking gemstones for a classic outdoor dinner date. Opt for onyx, ruby, malachite, or sapphire for a luxurious vibe, and consider pairing it with diamonds for a posh detail.
Doves by Doron Paloma specializes in incorporating these captivating colors into eye-catching jewelry designs. This gemstone pendant necklace from the Gatsby collection features faceted onyx and luminous mother of pearl paired with high-quality 18k yellow gold and accenting diamonds for an aesthetic that is unparalleled to any other piece.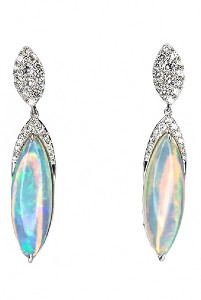 The Vivids
Iridescent gems are undeniably charming. With a hidden explosion of color just underneath its surface, these stunning gemstones are the perfect accent to bring any outfit to life. Especially when used in earring designs, these colorful stones, including opal, are a great way to draw the eye to your most important facial features.
Our team of jewelers have thoughtfully designed this pair of opal drop earrings to feature in our exclusive in-house collection. Accented with petite diamonds and completed with rare marquise-cut opal stones, these drop earrings gracefully dangle from the earlobe with great refinement and spirit.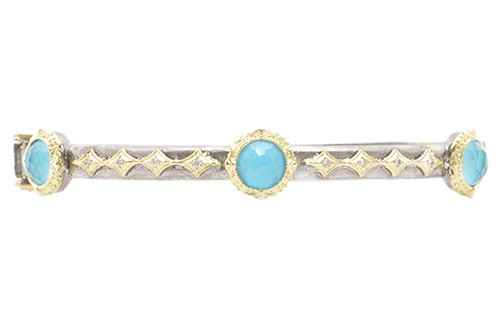 The Blues
Blue is a treasured hue to include in your selection of springtime jewelry. Turquoise is especially a favorite among the most fashionable individuals. This opaque gemstone is a surprising addition to any jewelry box, and the spring weather is a perfect time to sport this vibrant and vivid color.
Armenta thoughtfully blends romance with historical-inspiration in the design of this turquoise bangle. Crafted with fine sterling silver and 18k yellow gold accents, this piece truly exhibits personality as it dangles with every movement of your arm. The diamond accents bring a dazzling element to complete this piece with sophistication.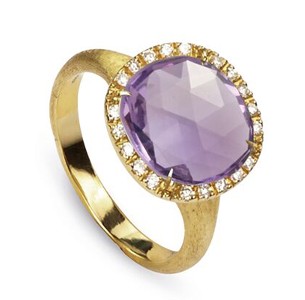 The Halo
Halos are a special tool many designers use to emphasize the beauty of any gem. Diamond halos create a flattering spotlight effect that brings all of the attention to the center gemstone featured in that piece. These also function well to make the stone appear larger, making them lovely design elements in fashion rings.
This fashion ring from Marco Bicego features a breathtaking diamond halo around a cushion-cut amethyst center stone. However, if you prefer another stone shape, this modern-style ring also accommodates an emerald cut, radiant cut, asscher cut, or a princess cut. Crafted with a shimmering gold, this lovely piece is perfect for Spring dates.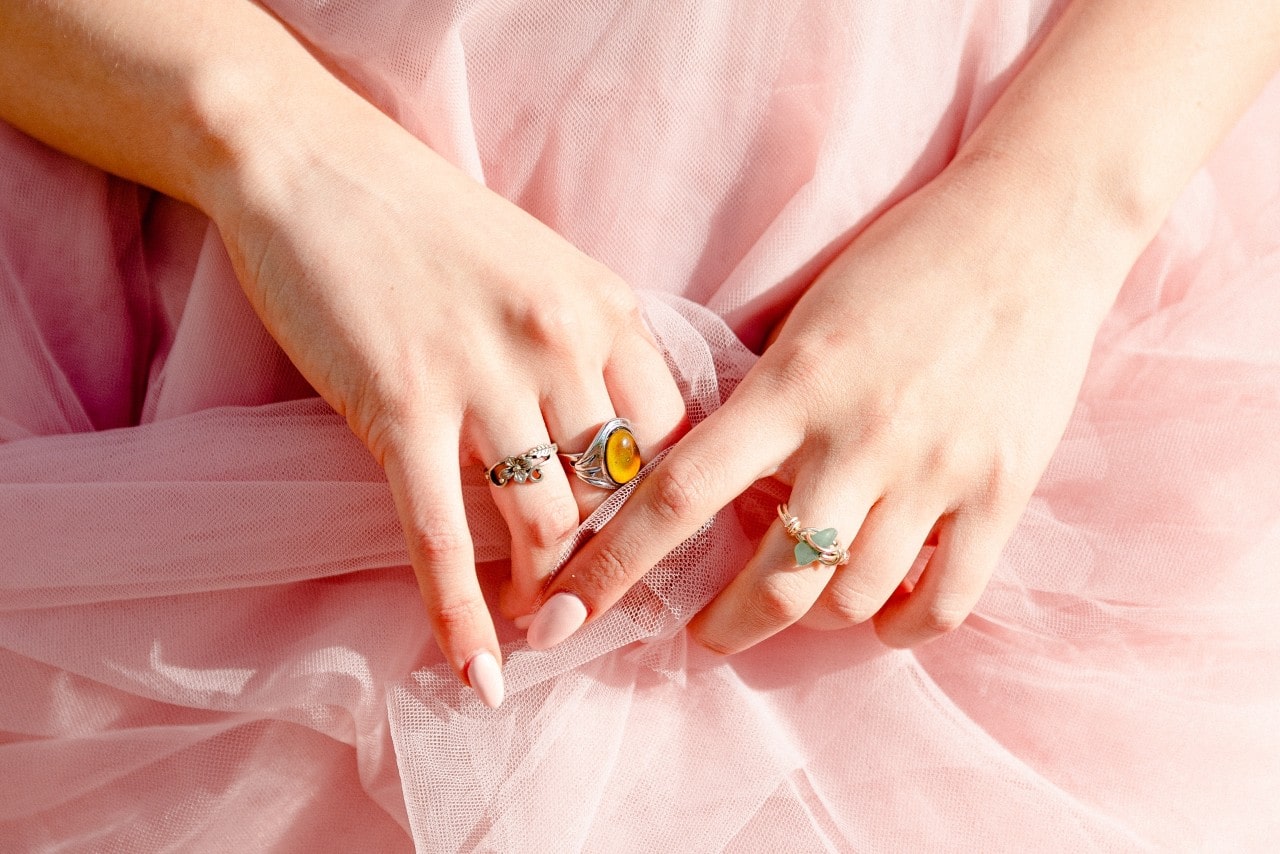 Shop Gemstone Jewelry at Wilson & Son Jewelers
Based in New York, Wilson & Son Jewelers is committed to becoming a shine to the art of jewelry. Our great grandfather, Morris Wilson, believed firmly in showcasing the artistry of some of the world's favorite jewelry craftsmen, and we work tirelessly to honor and carry on this legacy today. Discover your new favorite accessory among our wide selections of designer gemstone jewelry this spring at Wilson & Son Jewelers' Scarsdale showroom. Schedule an in-person appointment with our staff to begin your shopping journey, or call (914) 723-0327 for more information about our products and services.