ABOUT US
From the American Dream to Scarsdale's Diamond
1890s
In 1892, Morris Wilson (Generation One) arrived on Ellis Island with a star in his eye and a watch in his pocket, intent on making his American Dream a reality. Already a watchmaker at just eighteen years old, he left the Russian Empire to find a better life in the United States.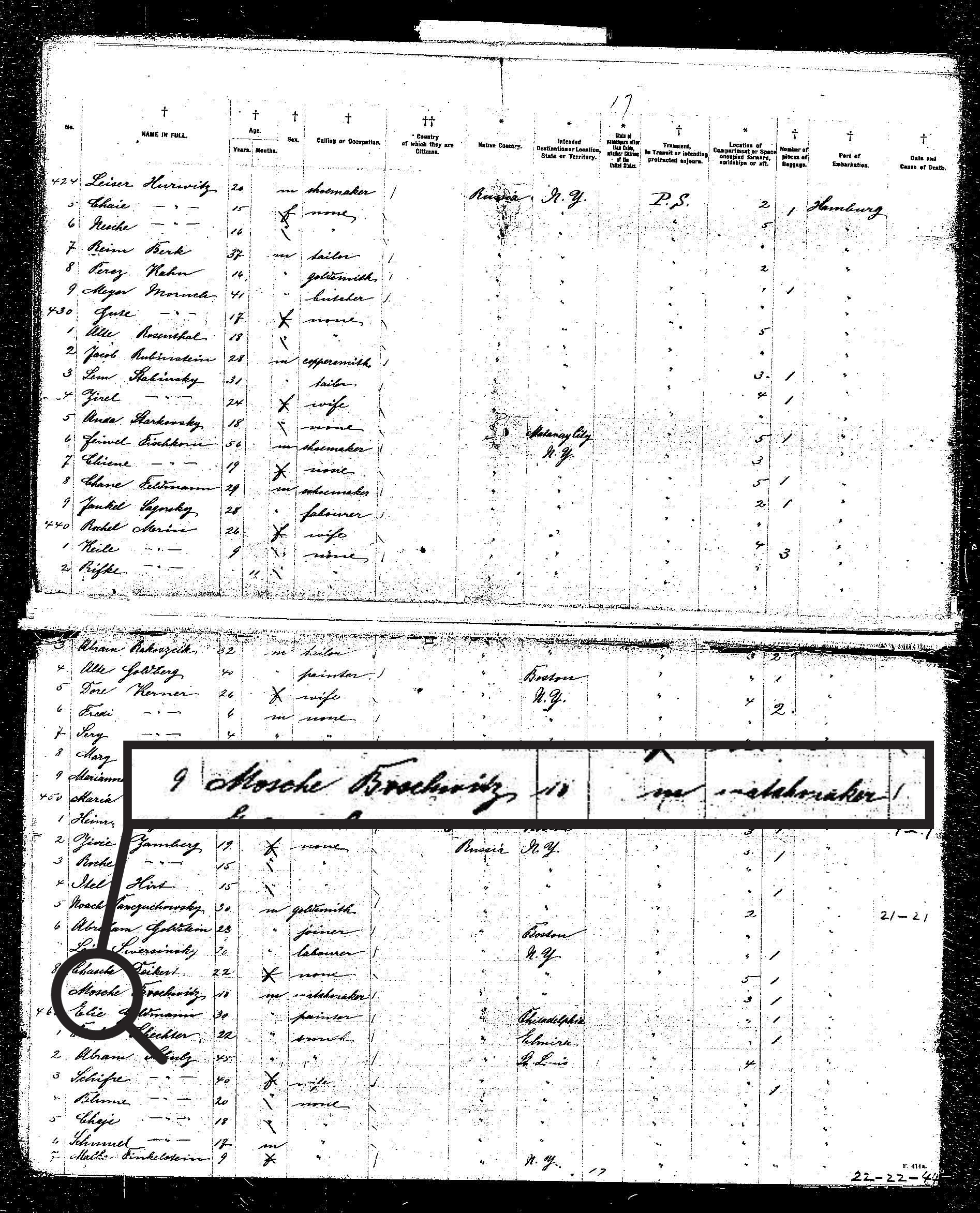 Morris Wilson's original Ellis Island Listing
("Mosche Boschwitz, 18, watchmaker")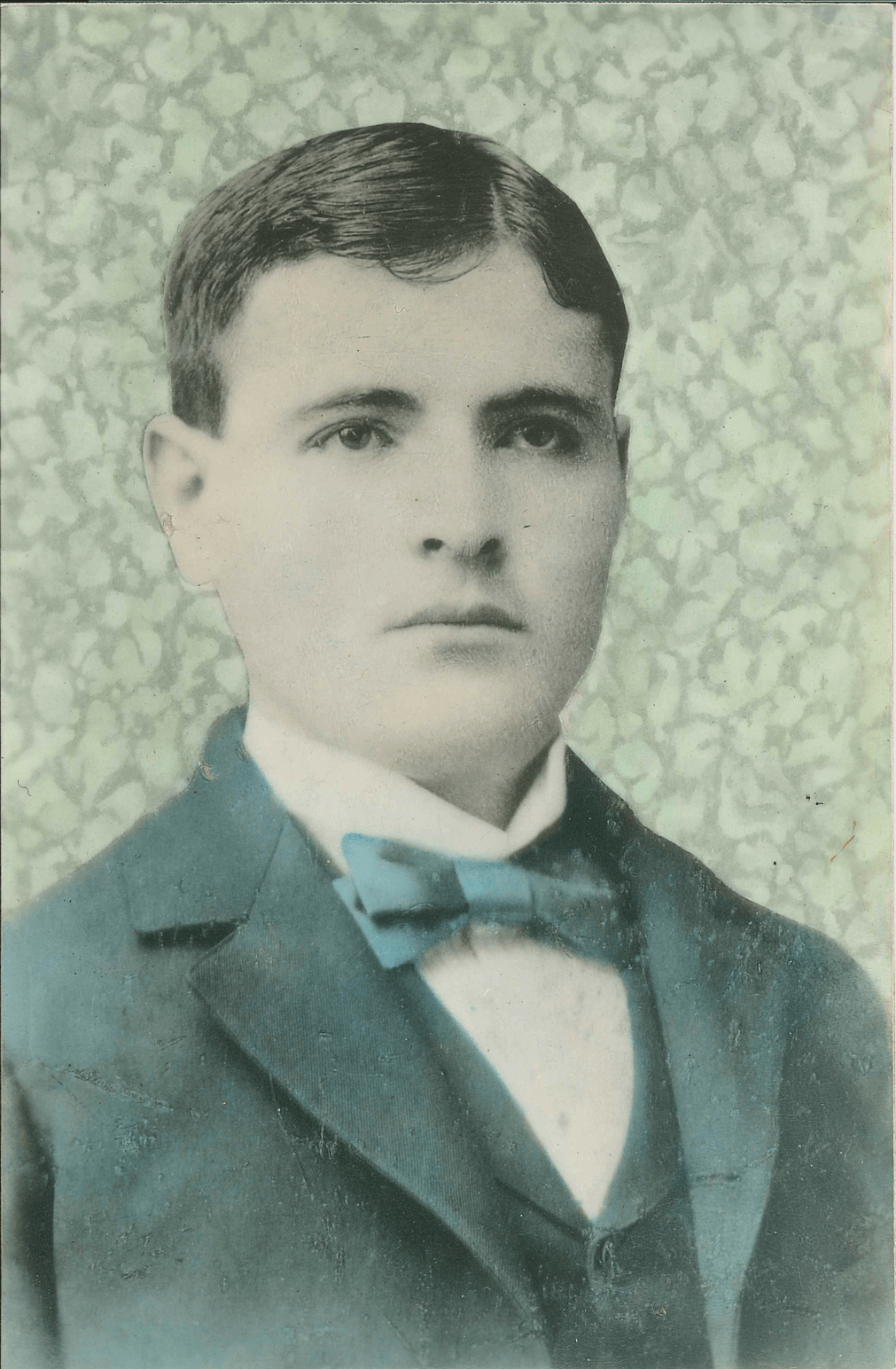 Morris Wilson, date unknown
1900-1910s
In 1905, Morris signed a lease for a small store in Washington Heights — and Wilson & Son Jewelers was born!

He opened up shop right across from Z & Z Restaurant and Bakery, a decision that would change his son's life. Meyer (Generation Two), would later fall in love with the baker's daughter, Adele Zakim.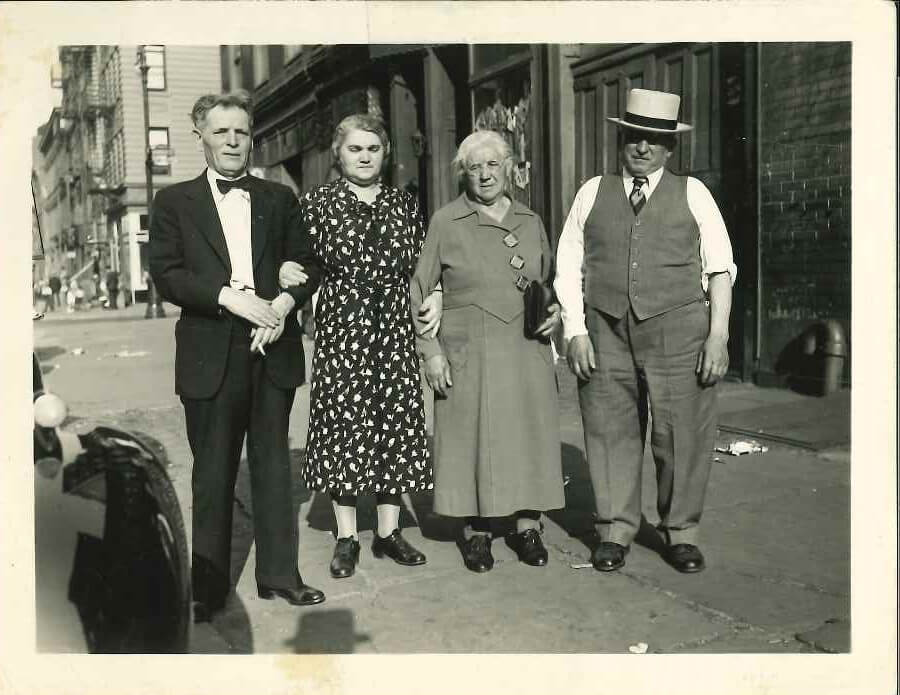 Morris Wilson, Lena Wilson, and Adele's Grandparents, Date Unknown
1920s
In 1926, Wilson & Son made the voyage up to Westchester when Morris moved the store to Bronxville. This location remained open until the mid-1970s.

A Bronxville Press advertisement from 1930 featuring Wilson & Son Jewelers and Opticians in Bronxville
1930s
In March of 1932, Meyer took over an abandoned jewelry store in the Harwood Building in Scarsdale, New York. (You can find the Scarsdale Women's Exchange in that location today!)

Meyer and Adele married in 1935, and welcomed Generation Three to the family. Their only son, Ira was born in 1938.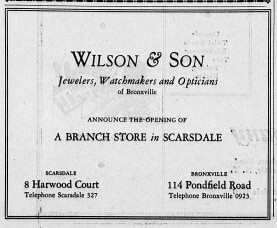 A Scarsdale Inquirer advertisement announcing the opening of our Scarsdale location, 1932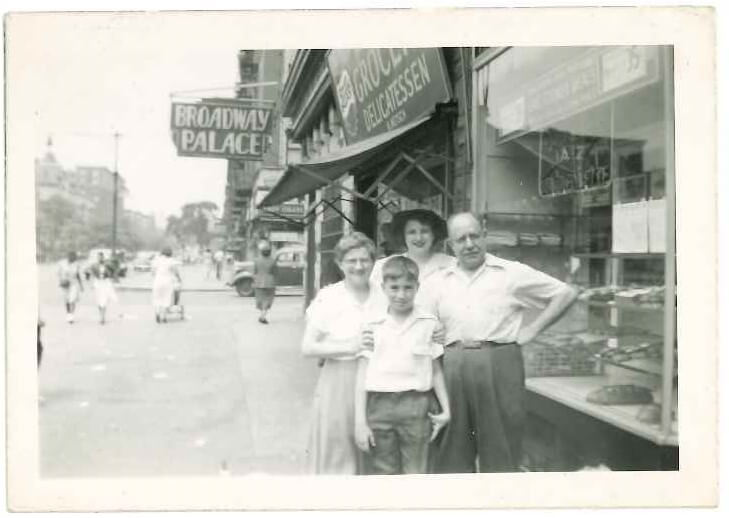 Ira Wilson with his grandparents, Lena and Morris, and his Mother, Adele, date unknown
1940s
With a growing family and a thriving business, Morris moved across the street to 6 Chase Road, a place we called home until 1986.

From this location, we served Scarsdale and the surrounding community with fashion jewelry, watchmaking, repairs, wedding stationery, and even optician work!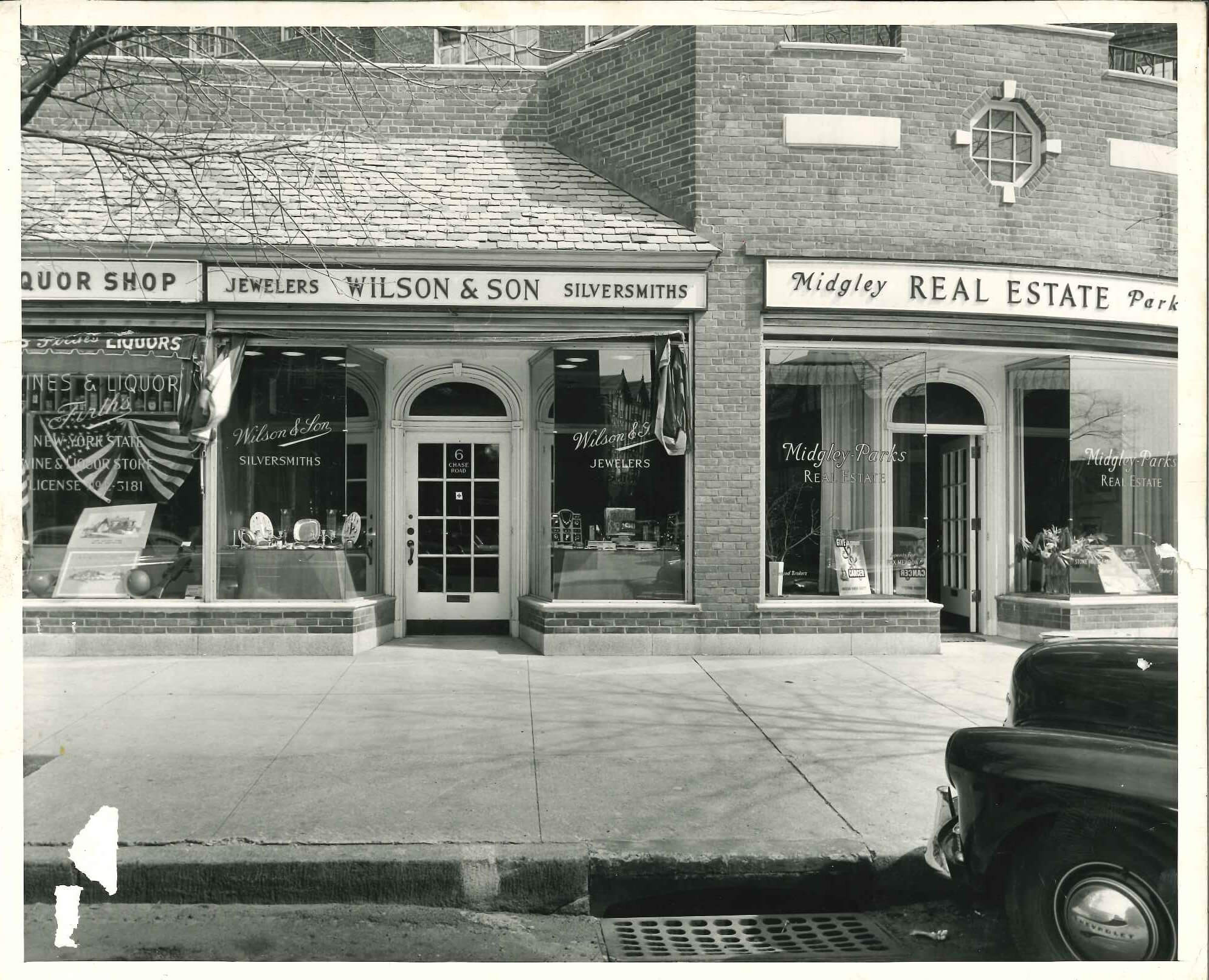 Exterior of 6 Chase Road, date unknown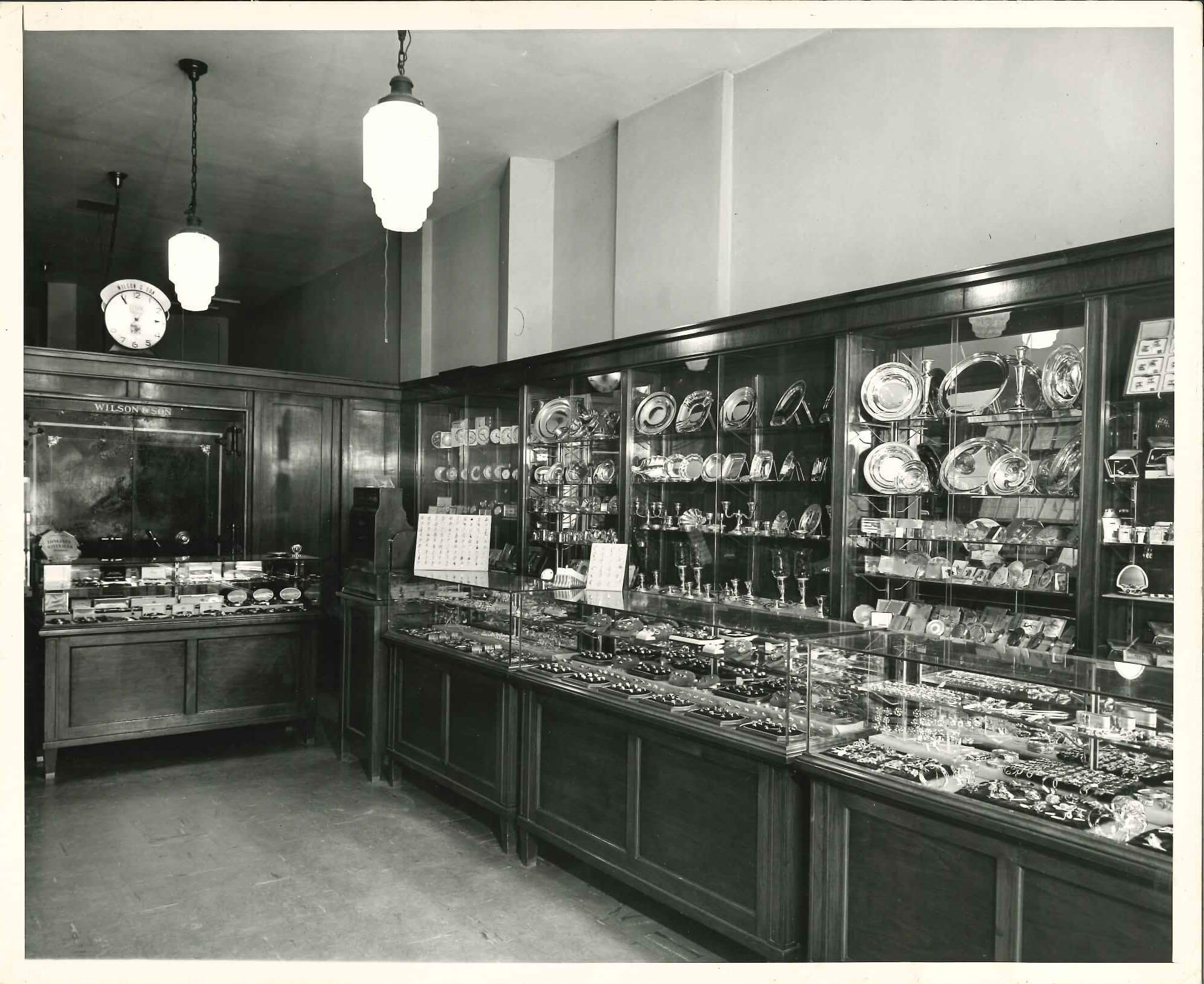 Interior of 6 Chase Road, date unknown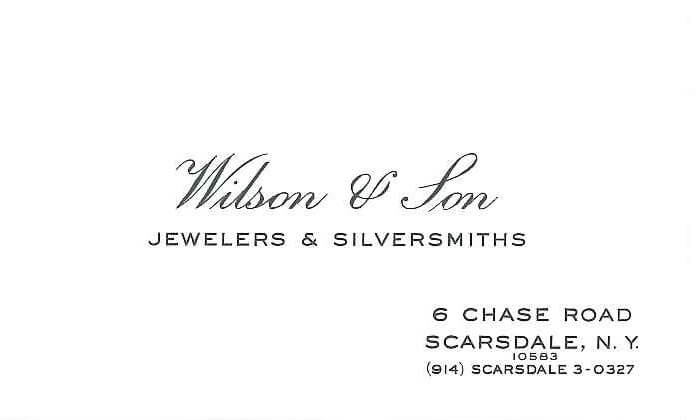 Original business card from 6 Chase Road location
1950s
In October of 1954, Meyer Wilson was applauded for fixing the wristwatch of a boy who crashed his car into the Bronx River.

In 1955, Meyer Wilson was elected President of the NYSRJA (New York State Retail Jewelers Association).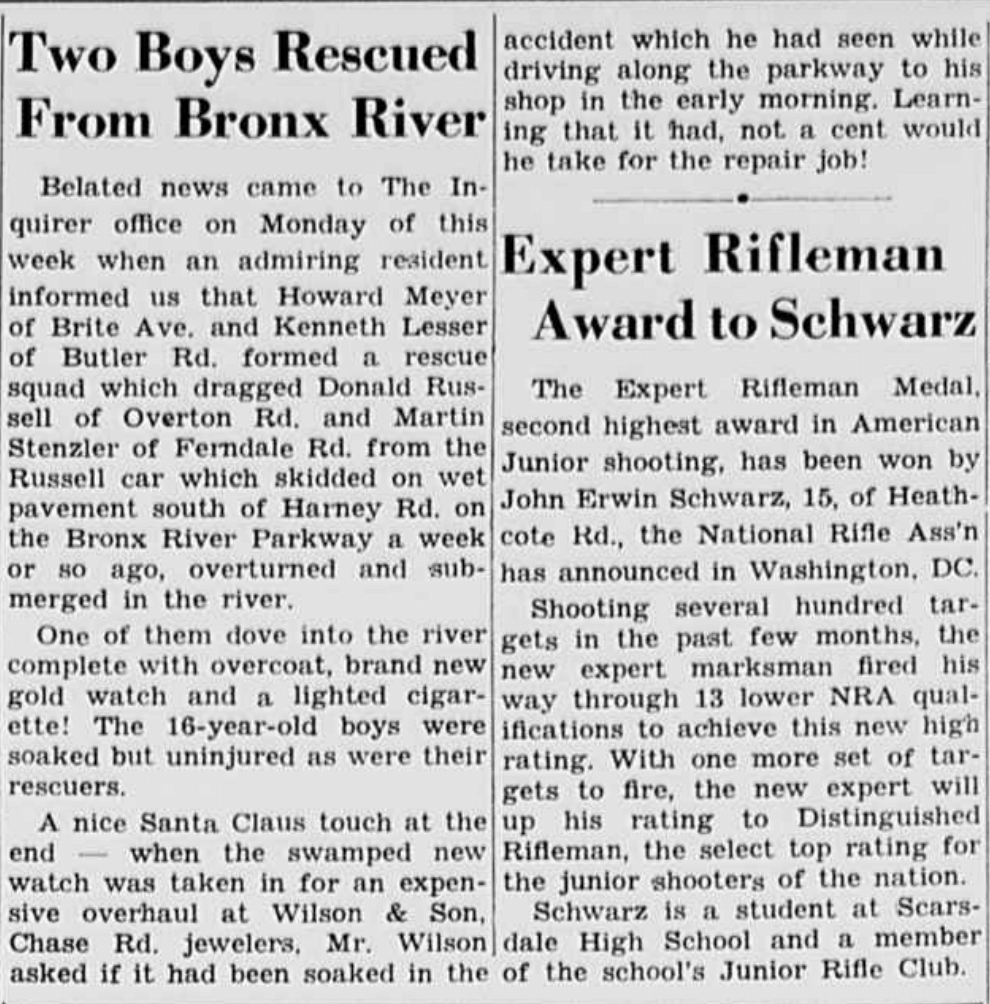 Article clipping from the Scarsdale Inquirer, October 15, 1954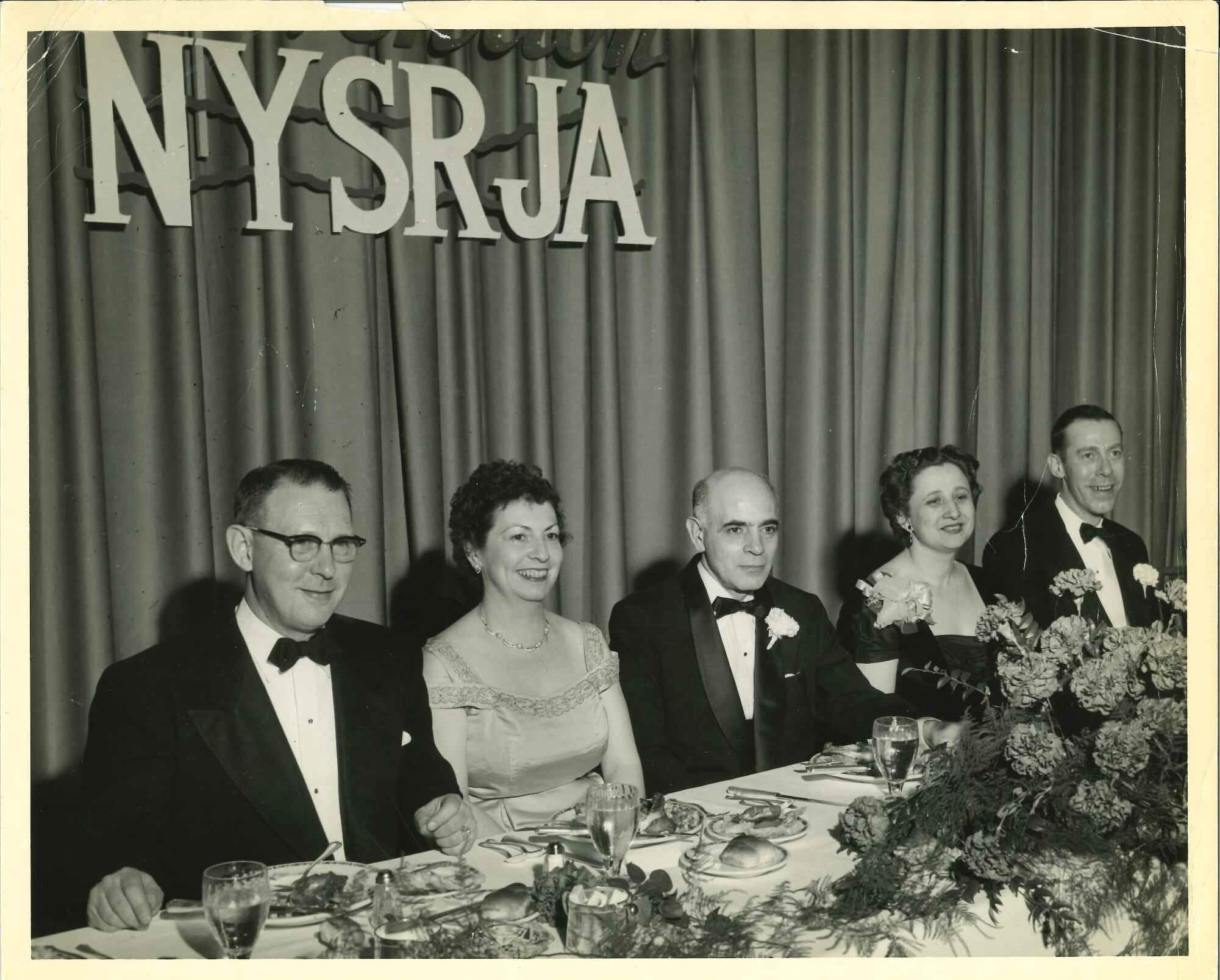 Meyer and Adele Wilson (third and fourth from left) at a NYSRJA meeting, year unknown
1960s-1970s
In the early 1960s, Ira began to work alongside his father and grandfather as a Sales Associate and Bench Jeweler.

In 1963, Ira married his high school sweetheart Lynne and soon they were ready for Generation Four. Their son, Michael, was born in 1964. He was quickly following by Matthew in 1965, and Amy in 1967.

In 1976 Lynne joined the Wilson & Son team as a bookkeeper and eventual sales associate.
1980s
In the early 1980s, generation four was ready to join the ranks. Michael and Matthew both received their Graduate Gemology Certificates from the Gemological institute of America and joined the team in Scarsdale.

In need of more space, the store moved to 18 Chase Road in 1986. This is where the store blossomed into a retail luxury jewelry destination in Westchester.
1990s-2000s
The Wilson family saw a lot of growth in the 1990s. In September 1990, Matthew married his wife, Barbara, and in October, Michael married his wife, Tara.

In 1991, Matthew and Barbara welcomed the first member of Generation Five, Chelsea. Just three years later in 1994, Matthew & Barbara had their second daughter, Katelyn, and Michael and Tara welcomed their first of three daughters, Stephanie. In 1997, their second daughter, Lauren, was born.

In 2000, Michael and Tara's last daughter, Allison, was born.

In 2001, we renovated and expanded our 18 Chase Road store, doubling our showroom space.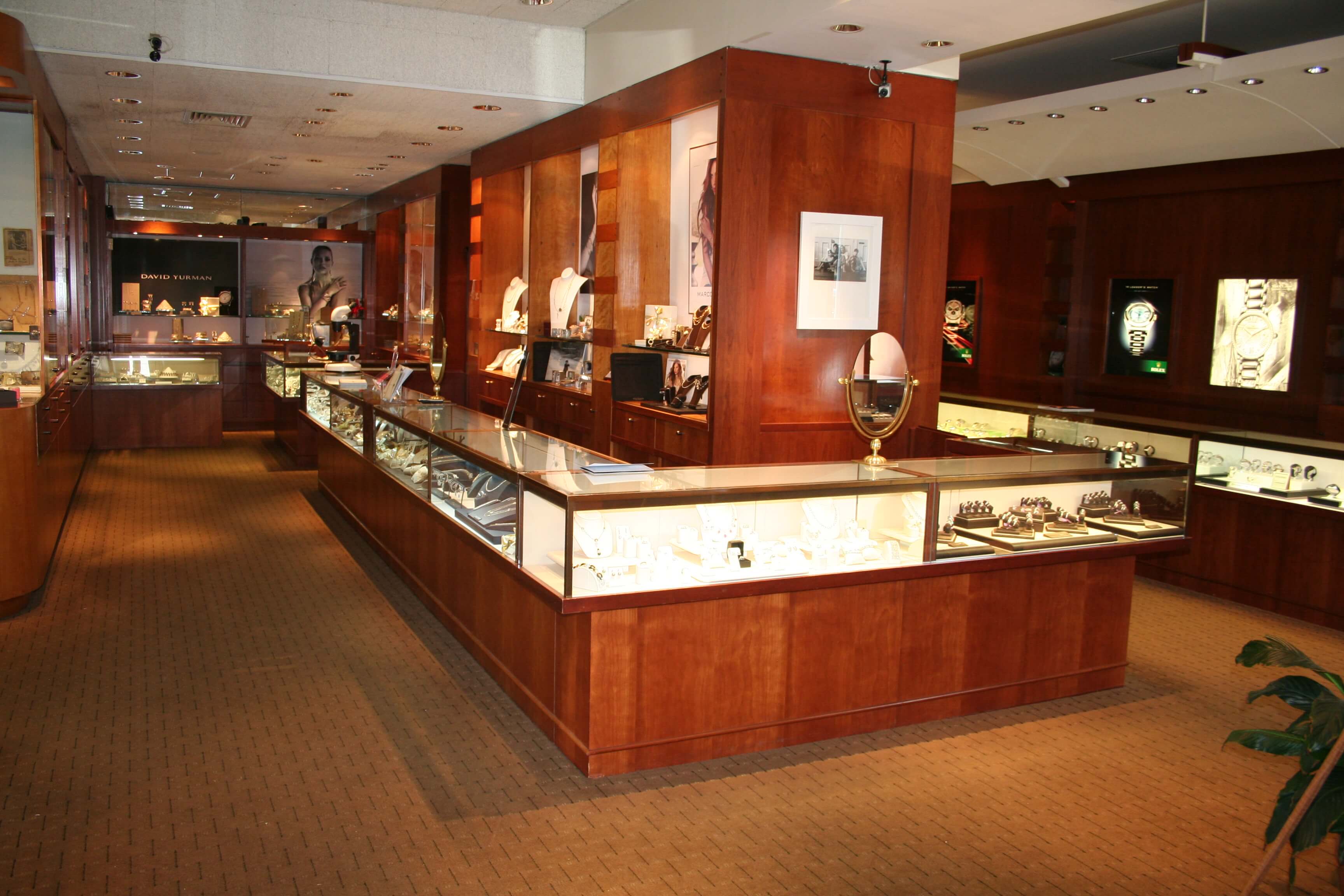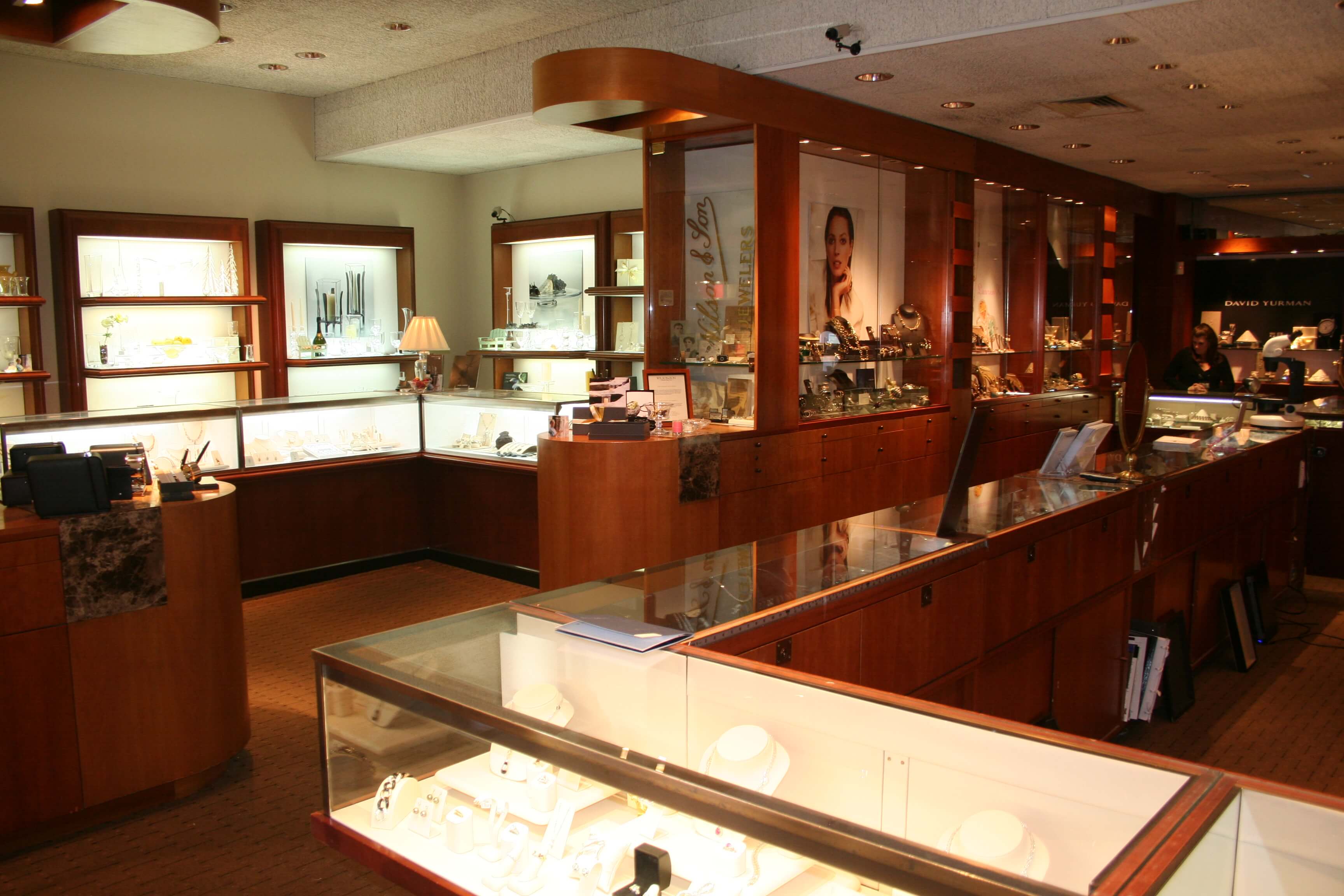 2010s-2020s
In 2021, we moved across the street to our current location in the Harwood Building.

Since 2000, we have had the honor of being recognized by the below organizations:
Scarsdale Historical Society - 2000
Honored by March of Dimes - Mother of the Year (Lynne Wilson) 2003
Westchester Business Hall of Fame - 2011
American Cancer Society 2012
American Diabetes Association - Father of the Year (Michael Wilson) 2013
New York State Significant Historical Business - 2022