Santa's Nice List: Top Watch Picks for Him this Holiday Season
November 20th, 2023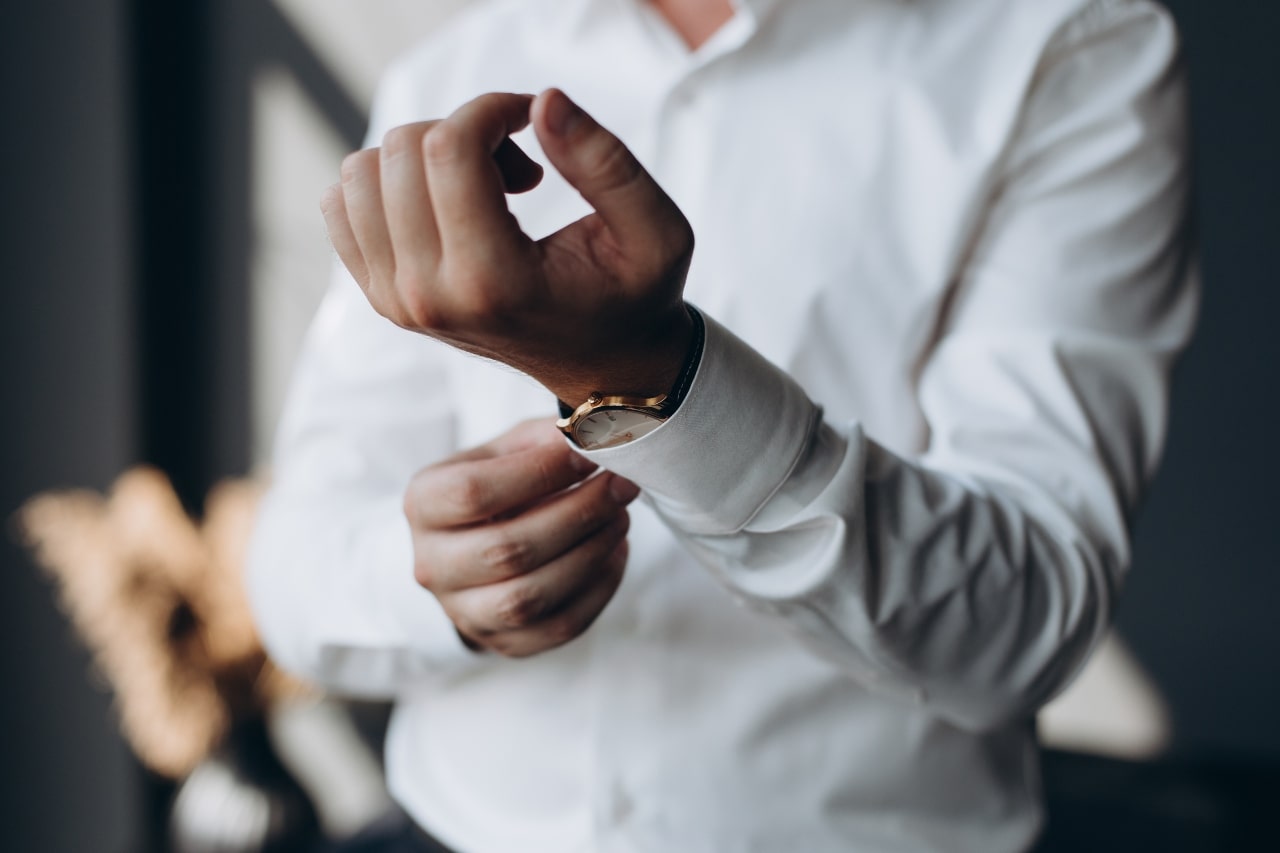 Selecting the perfect holiday gift can be a delightful yet daunting task, especially when it comes to finding the ideal timepiece for the special man in your life. To simplify your search and ensure that your gift resonates with his unique tastes and lifestyle, we've curated a collection of watch gift ideas sorted by lifestyle available in our Wilson & Son Jewelers showroom. Allow our guide to help you find the perfect watch that not only tells time but also tells his story. Join us as we explore a range of watch gift ideas that are sure to bring joy and sophistication to his holiday season.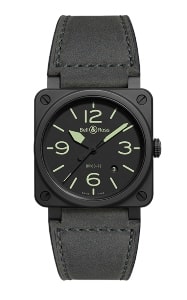 The Night Owl
For the night owl in your life, the Bell & Ross BR03-92 NIGHTLUM watch makes for the perfect holiday gift. Its matte black dial, adorned with luminous indexes and hands, ensures that time is always at their fingertips, even in the darkest of nights. The uncluttered display of this timepiece offers a minimalist aesthetic, allowing the glowing markers and hands to take center stage. Whether exploring a bustling city nightlife or embarking on an adventurous nighttime journey, the BR03-92 NIGHTLUM guarantees extreme readability in all conditions. This watch not only keeps him timely but also adds a touch of sophistication to his nocturnal endeavors. It's the ideal accessory for those who revel in the magic of the night.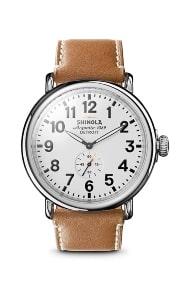 The Nostalgic
This Shinola Runwell watch is the perfect gift choice for the retro lover in your life. This timepiece evokes classic elegance, with a leather strap that not only ensures comfort but also beautifully molds to his wrist over time, making it a truly personal accessory. The watch's timeless stainless steel case adds hints of sophistication to any ensemble, reminiscent of an era when craftsmanship and style were paramount. With its blend of vintage charm and modern precision, the Shinola Runwell watch is sure to delight the nostalgia enthusiast, making every moment an opportunity to savor the past in style.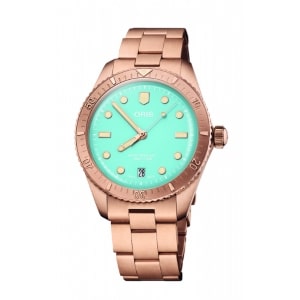 The Creative
With its striking bronze case and bands that gracefully contrast the light blue dial, this Oris Divers timepiece offers a unique and artistic color combination that only a true creative can fully appreciate. The watch not only serves as a reliable tool for underwater adventures but also doubles as a wearable piece of art. Its fusion of form and function embodies the creative spirit, making it the perfect gift for someone who values both aesthetic expression and practicality. With the Oris Divers watch, they can wear their artistic flair on their wrist, a constant source of inspiration for their imaginative endeavors.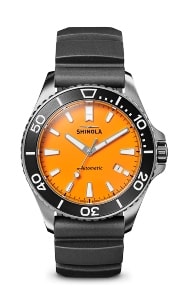 The Athlete
For the athlete in your life, the sporty Shinola Monster watch makes a wonderful gift choice. Its dynamic design, featuring a vibrant orange dial, sparks energy and vitality, flawlessly complementing the vigorous lifestyle. The durable and comfortable rubber strap ensures that the watch stays securely in place during even the most rigorous workouts or competitions. With the Shinola Monster watch, your athlete will not only stay on time but also make a bold statement about their passion for sports and adventure. It's a timepiece that embodies both style and functionality, making it a suitable companion for any athlete.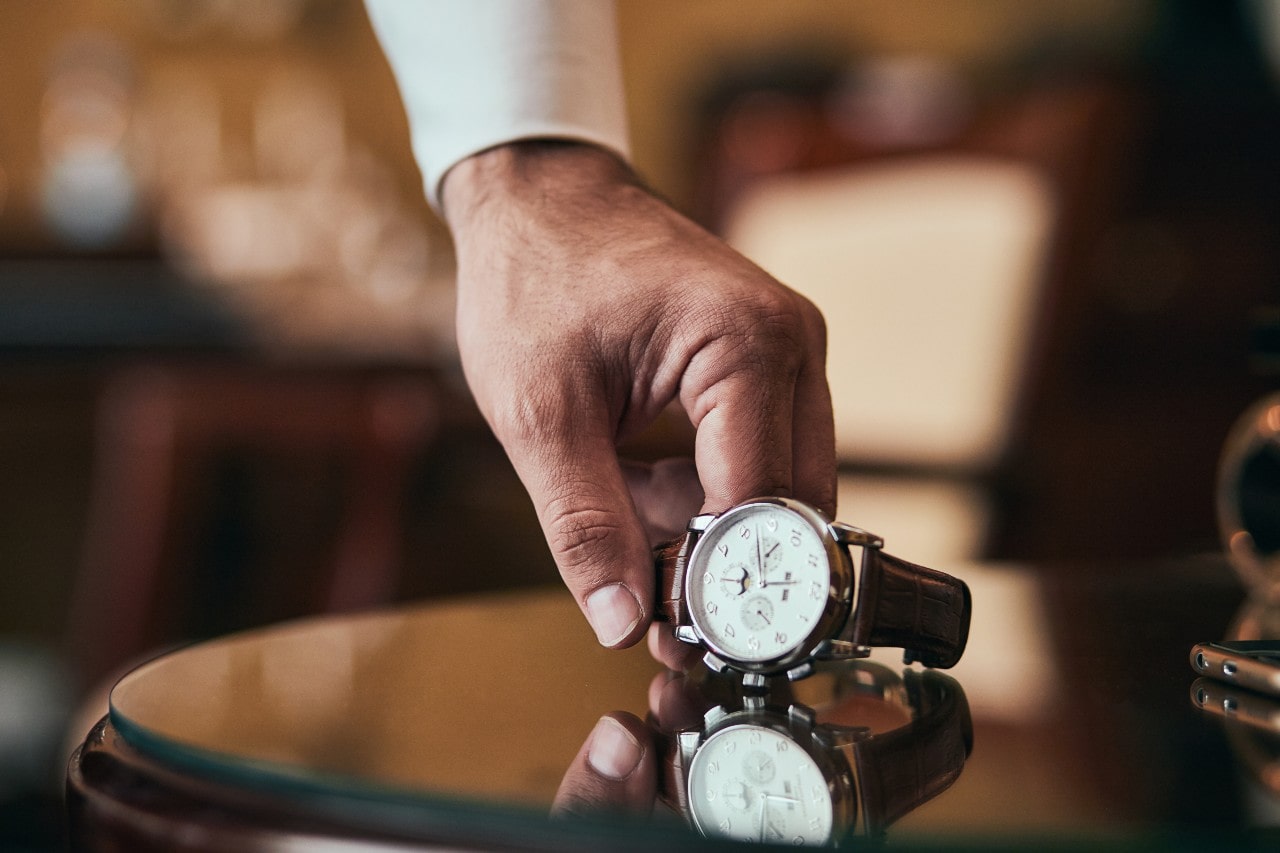 Buy Him a Watch at Wilson & Son Jewelers
When seeking exquisite watch gifts in New York, look no further than Wilson & Son Jewelers. Our Scarsdale jewelry store is renowned for its extensive collection of timepieces that cater to every taste and style. Whether you're seeking a traditional timepiece or a modern, statement watch, we have a superb selection to choose from. Moreover, our watch repair services ensure that your cherished timepieces are always in excellent condition. If you're on the hunt for a phenomenal watch gift or need professional watch repair services, we invite you to schedule an appointment with us today. Visit Wilson & Son Jewelers and experience the epitome of luxury and craftsmanship in the world of horology.