Celebrate Mother Nature With Fine Jewelry
February 5th, 2023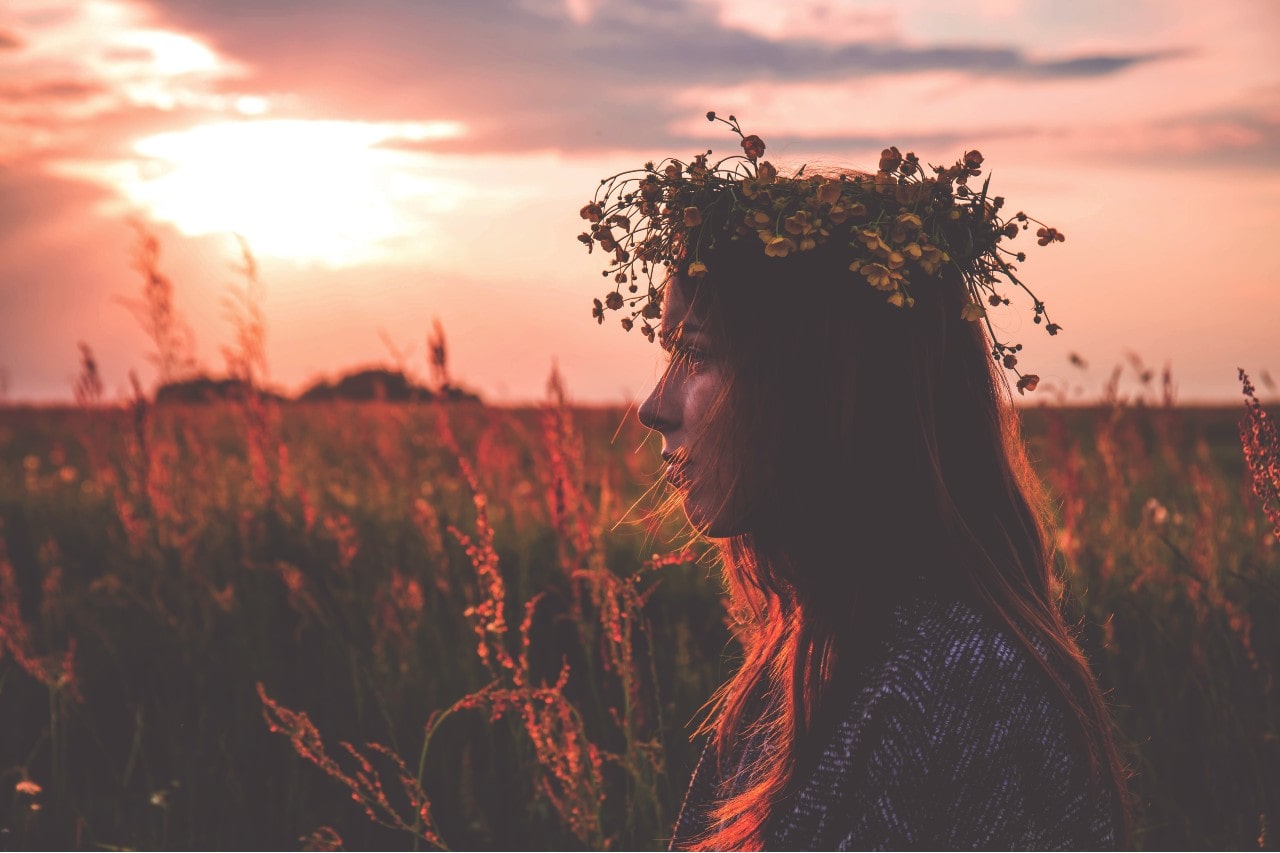 Springtime is almost here and accessorizing is a must. What is a better way to start Spring off rather than adding a few nature-inspired pieces to your jewelry collection? At Wilson & Son Jewelers, we have a wide selection of jewelry that will bring a blossoming excitement to your everyday wardrobe.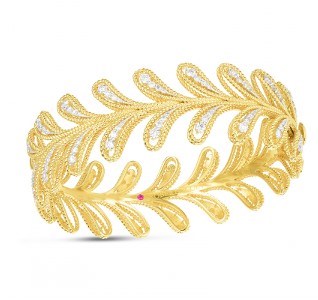 Tangled Up in Ivy
Ivy is one of the most popular houseplants, as the shape of the leaves are beautifully simple with detailed patterns within. Because of these exquisite elements, ivy has influenced many jewelry pieces. This plant is also historical, with roots in Greek and Roman culture. Couples wore ivy crowns to symbolize faithfulness. Ivy was also dedicated to the god of wine, Dionysus.
Roberto Coin's Byzantine collection combines the cultures of two ancient empires to create complex diamond patterns and surprising geometric shapes. This ivy bangle bracelet exhibits just that. Crafted with high-quality 18k yellow gold and an ensemble of beautiful round-cut diamonds, Roberto Coin pieces are sure to draw some attention this Spring.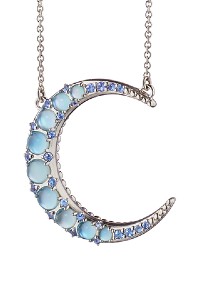 Seek the Celestial
Celestial jewelry is a delightful way to incorporate an ethereal vibe to your outfit. 2023 is predicted to see many celestial events, including two lunar eclipses, two solar eclipses, and 12 meteor showers. Find lovely motifs of stars, moons, and suns in our inventory of designer necklaces.
Our stylish experts fawn over this gemstone crescent moon pendant from Monica Rich Kosann. This statement piece features a heavenly combination of light blue topazes, striking sapphires, and elegant moonstones. A sterling silver star even sits higher up on the rolo chain to add dimension. Wear this piece on a formal outting or accessorize while you stargaze.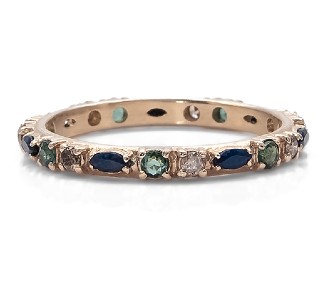 Go for Gleeful Gemstones
As our great grandfather Morris Wilson once said, "The Earth gives us stones. We make them jewels." Gemologists and jewelers all around the world work carefully side-by-side to transform the works of Mother Nature into luxurious pieces of art. Gemstone jewelry is a wonderful way to display your love for nature while adding a charming pop of color.
This minimalist fashion ring from Armenta is a peerless way to appreciate one of the most beautiful fruits of the Earth. As a part of the Rose World collection, this ring features a wonderful variety of assorted gemstones, including champagne diamonds, bezel-set in top-class 14k rose gold. Whether you wear this ring alone or paired with other rings, it is the perfect addition to your jewelry box.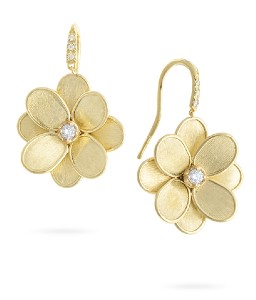 Playful Florals
Flowers are an iconic element of springtime, so embracing them in your accessories brings a spirited and enchanting air to your closet. Many designers have incorporated florals into their signature styles. Wear flower-inspired jewelry alone or match it with other accessories These pieces are guaranteed to draw eyes wherever you may go.
Marco Bicego has painstakingly crafted these flower drop earrings to celebrate the natural beauty of nature. This pair of earrings are made from the finest 18k yellow gold and a petite, round-cut diamond in the center for the maximum sparkle. The fishhook back allows these floral-inspired earrings to dangle with every movement.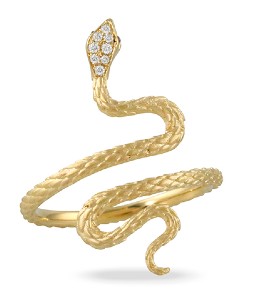 … And Fauna
Animals are an eye-catching addition to any ensemble. These pieces tend to make a statement, whether you decide to pair them with other accenting pieces or don them solo. Bees, snakes, and butterflies are popular selections, but many designers are breaking the mold by creating dramatic jewelry.
This statement snake ring is purely stunning. Doves by Doron Paloma pack exquisite detail in this 18k yellow gold ring. Pave-set diamonds adorn the head of the snake figurine and look graceful on any woman's finger. Gain attention wherever you go when you sport this lovely ring.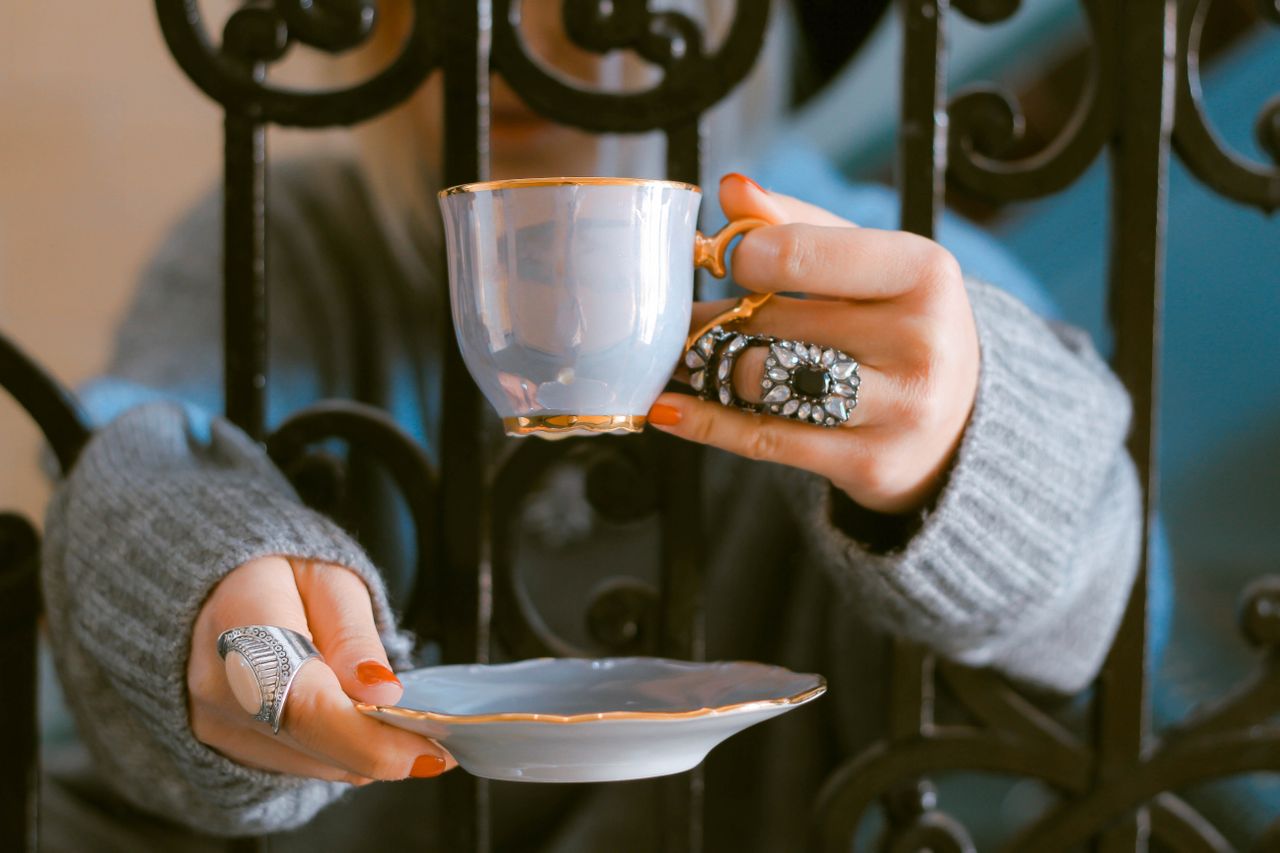 Shop Nature-Inspired Jewelry at Wilson & Son Jewelers
Wilson & Son Jewelers is proud to serve New York as a shine to the art of jewelry, carrying on a 116-year-old tradition of excellence. Our showroom proudly hosts an expanding selection of fashion jewelry from favorite designer brands across the globe. Whether you are shopping for a gift for a loved one or a special treat for yourself, our sales staff is happy to assist you as you search for your next favorite accessory. Schedule an appointment at our Scarsdale location or call (914) 723-0327 to begin your shopping experience with us.