Cozy Couture: How to Pair Jewelry with Your Winter Wardrobe
November 5th, 2023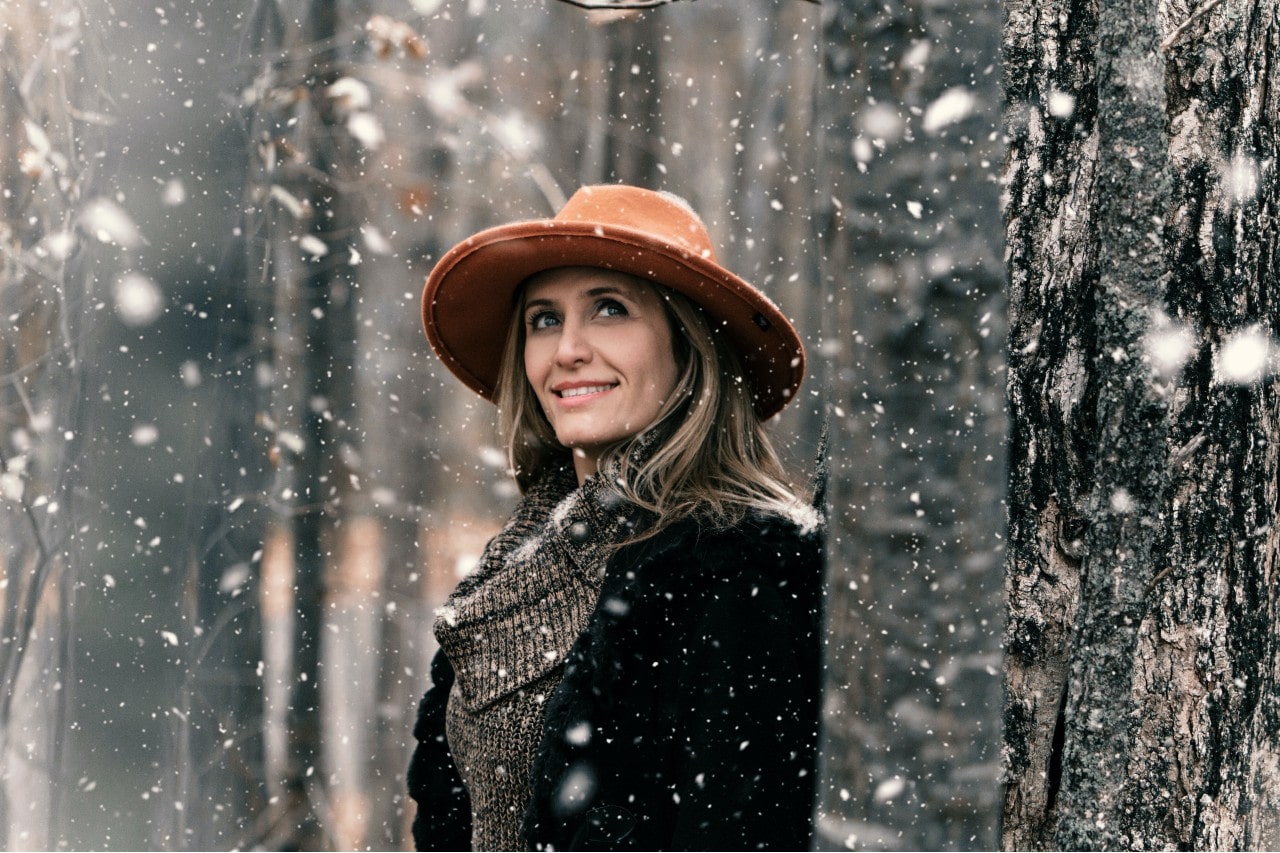 Winter is a season of cozy layers and bundling up to stay warm, but it doesn't mean sacrificing style. As we adorn ourselves with scarves, coats, and sweaters, it's easy to overlook the potential of jewelry to elevate our winter wardrobe. Often, our beautiful baubles and gems end up hidden beneath the layers, waiting for the right moment to shine. However, accessorizing your winter outfits with jewelry can be a delightful way to add a touch of glamor and individuality to your look, even when you're bundled up against the cold. In this guide, we'll explore how to make your jewelry stand out in the midst of winter layers, offering tips and ideas to help you master the art of accessorizing during the frosty months ahead.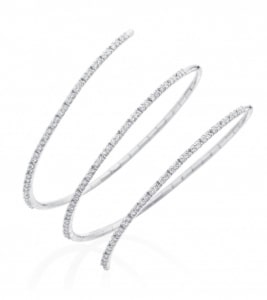 Don't Weigh Yourself Down
Layering bracelets over long sleeves is a brilliant way to infuse your look with elegance and personality. However, with the added bulk of winter clothing, it's essential to choose lightweight bracelets that won't weigh you down. The coiling diamond bangle from A. Link is the perfect choice for this purpose. Its delicate design adorned with shimmering diamonds adds a touch of sophistication without feeling cumbersome. Whether you're wearing a cozy sweater or a chic turtleneck, this bracelet effortlessly wraps around your wrist, complementing your outfit while maintaining comfort. So, embrace the art of layering with lightweight bracelets to ensure that your winter style remains flawless, just like the coiling diamond bangle from A. Link.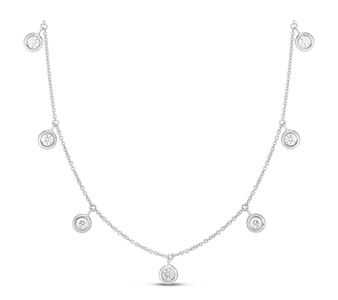 Shine Through With Diamonds
You can always count on diamonds to shine through all your layers. Cardigans and jackets can serve as the perfect backdrop to make those diamonds truly dazzle. The diamond station necklace from Roberto Coin's Diamond by the Inch collection is a prime example of a piece that can effortlessly elevate your winter style. Its understated yet brilliant design, featuring diamonds spaced along the chain, adds a touch of timeless elegance to any outfit, be it a chunky cardigan or a tailored jacket. With this necklace, you can enjoy the winter season in radiant style, as the diamonds catch the light and add drama to your ensemble, making it a true winter fashion statement.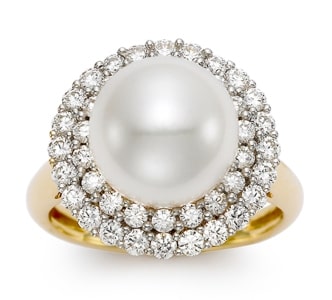 Take A Note From Royalty
For those seeking a royal touch to their winter formal attire, the art of wearing fashion rings over gloves can be a game-changer. It's a style move that exudes regal elegance and adds a unique twist to your winter ensemble. When choosing the perfect ring for this purpose, it's important to size up to ensure a comfortable fit over your glove without worry. The pearl halo ring from Mastoloni is a splendid choice, with its lustrous pearl center encircled by a halo of diamonds. This exquisite piece not only complements your winter formalwear but also adds a touch of sophistication that's bound to turn heads. So, embrace the charm of wearing fashion rings over gloves this winter and let the pearl halo ring from Mastoloni be your crowning jewel for a truly majestic look.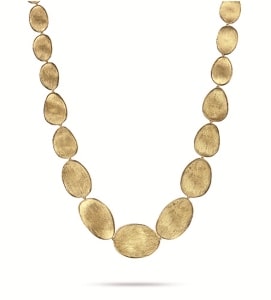 Go Big or Go Home
There's something undeniably chic about the combination of a classic turtleneck and a bold, eye-catching accessory. The Marco Bicego Lunaria gold necklace is a prime example of a piece that can effortlessly transform your winter wardrobe. Crafted with meticulous attention to detail, its delicate gold petals shimmer with every movement, creating a mesmerizing effect that complements the simplicity of a turtleneck beautifully. This necklace exudes sophistication and style, making it the perfect choice for those who want to make a statement while staying warm and snug during the colder months. With the Marco Bicego Lunaria gold necklace, you can effortlessly achieve a look that's both cozy and captivating, showcasing your unique sense of fashion.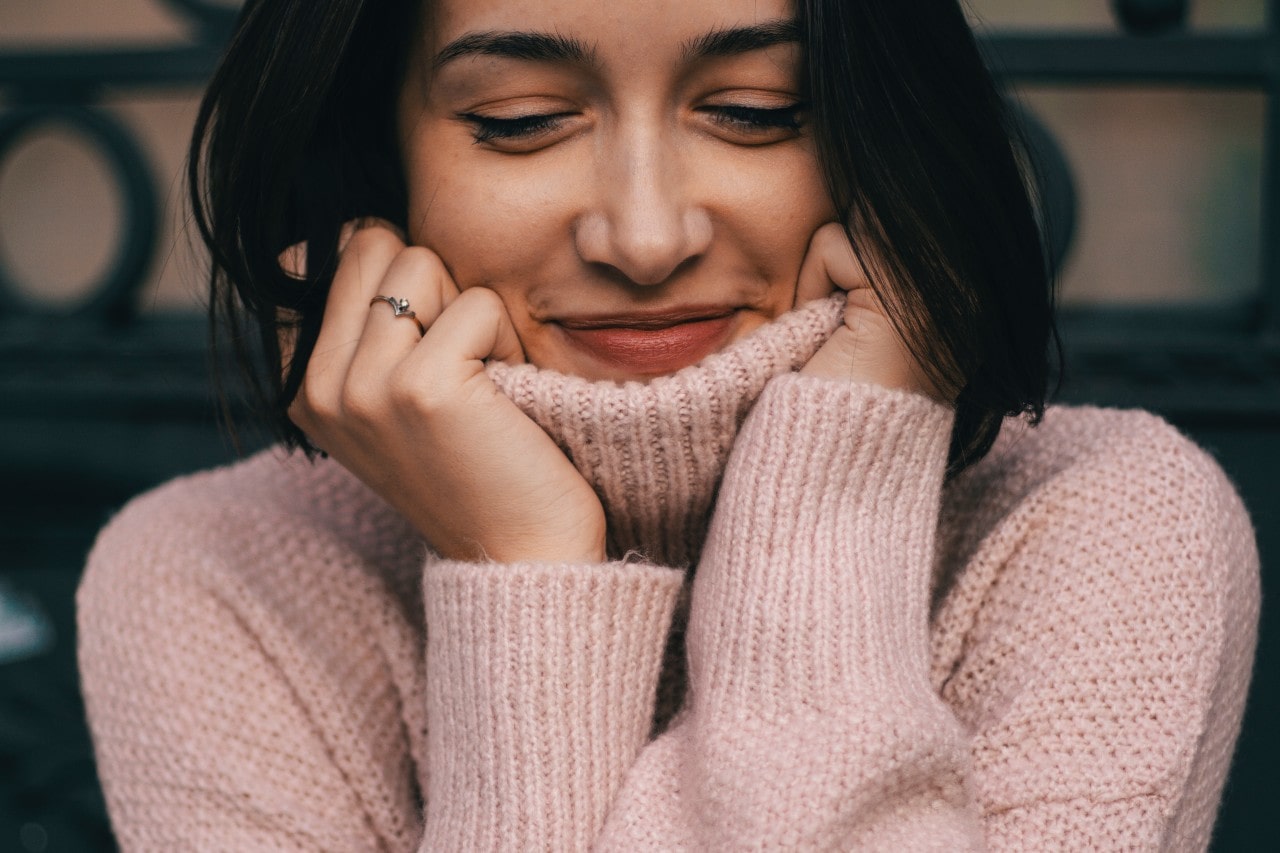 Stay Stylish in Winter at Wilson and Son Jewelers
At Wilson & Son Jewelers, our Scarsdale jewelry store is your ultimate destination for winter jewelry shopping. As the snow begins to fall and the holiday season approaches, our curated collection is ready to adorn you with the elegance and warmth you desire. Plus, our professional jewelry services, including cleaning and maintenance, will keep your treasures gleaming all season long. This winter, let us help you find the perfect jewelry to complement your cold-weather wardrobe and add a touch of sophistication to your festive gatherings. Visit us today and discover the magic of Wilson & Son Jewelers.