Top Ruby Jewelry Picks for July Birthdays
June 5th, 2022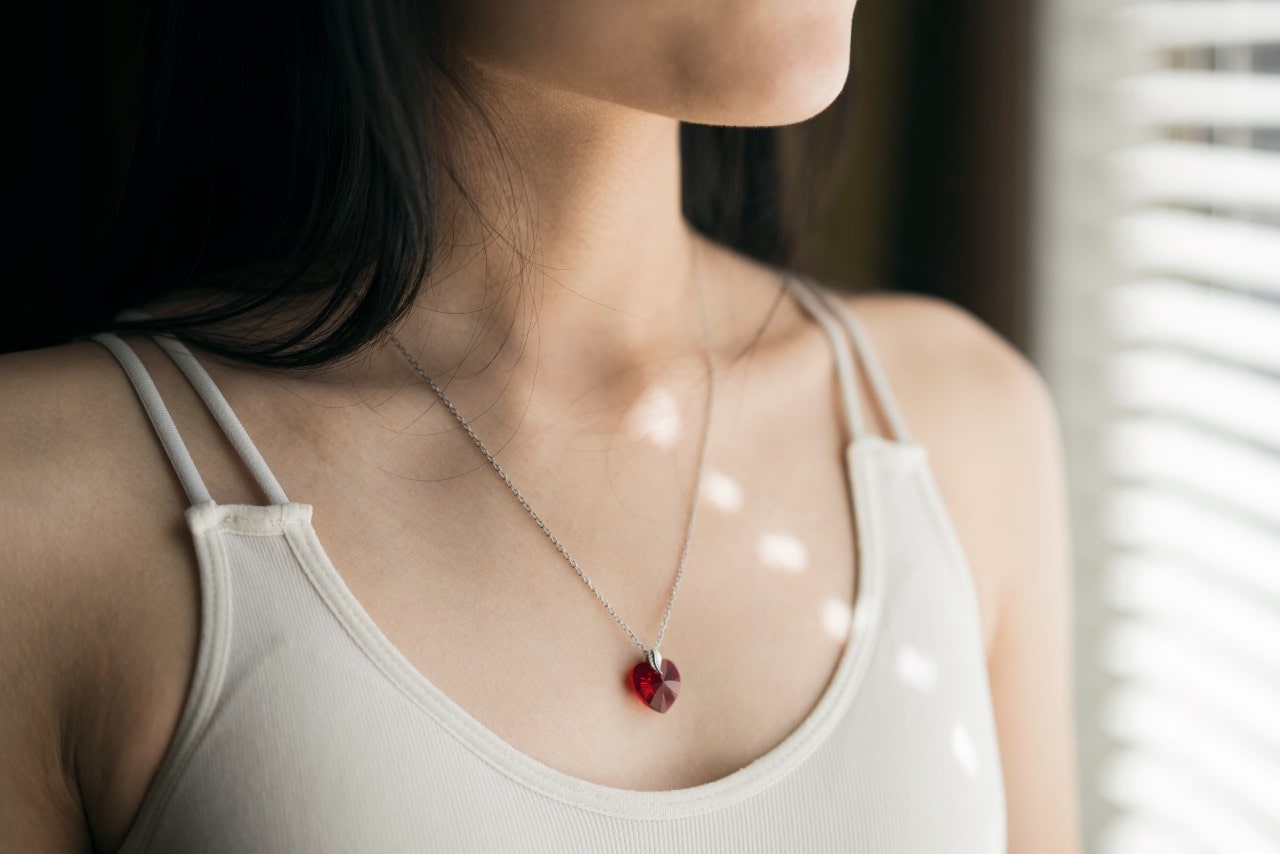 Vibrant red rubies are the birthstone of July, making ruby jewelry a popular purchase in the summer months. Rubies are truly statement-making gems and make great focal point pieces, as their stunning hue is unlikely to go unnoticed. A luxurious ruby jewelry accessory is thus the perfect piece, as it is personal and beautiful. Our Wilson & Son Jewelers team has put together a guide to some of our favorite jewelry styles to showcase these exquisite red gems.
A Brief History of Rubies
These iconic gems were discovered as early as 200 B.C. and were traded along the Silk Road in China. Immediately beloved for their rich, fiery hue, rubies were distributed and worn by Chinese noblemen, who believed these stones would grant them protection. Throughout history, rubies have been said to represent passion, protection, and prosperity.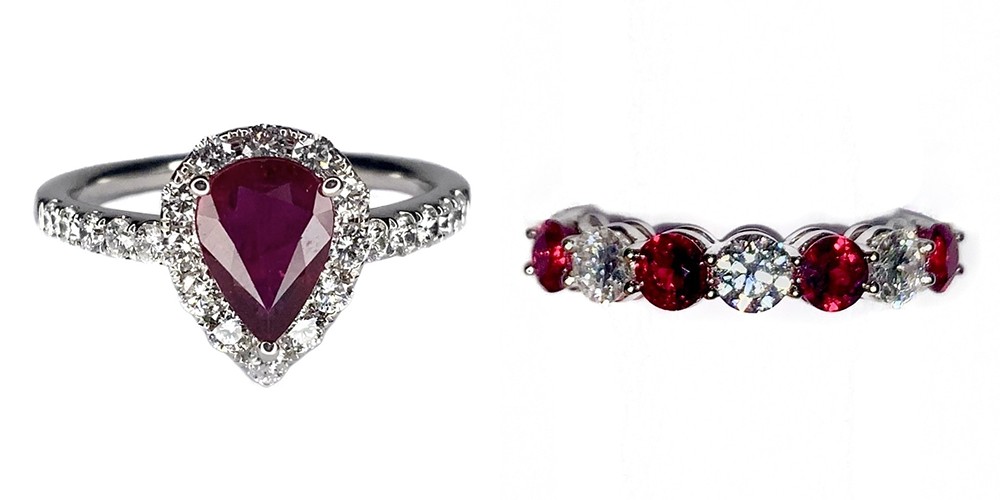 Stackable Ruby Rings
As the trend of ring stacking continues to gain traction and popularity, it is only fitting to sport your July birthstone in the form of a stackable fashion ring. Choose a piece that features one large, attention-grabbing ruby to be the foundational piece in your stack, or thin banded rings with several smaller rubies that you layer together with plenty of other rings.
This ruby and diamond ring from our in-house collection would layer perfectly with a few other thin rings and maybe even a ring showcasing a bright emerald to provide a complementary hue. Its regal red radiance is an incredible addition to any ensemble.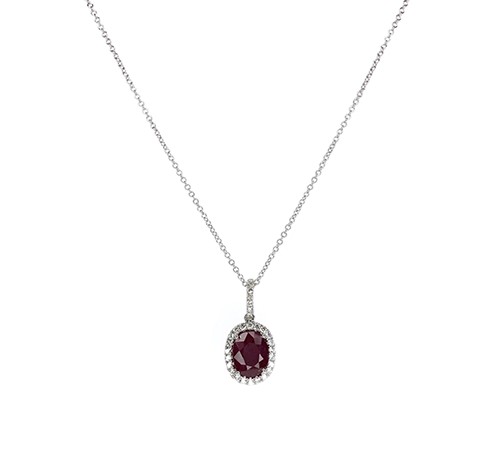 Eye-Catching Ruby Pendants
Allow your rubies to serve as the focal point of your ensemble with a stunning ruby pendant necklace. Situated in the center of your frame, a ruby necklace is sure to garner attention and draw the eye to your face.
Whether you layer your pendant necklace with other chains of varying lengths and weights or allow it to stun on its own, a piece like this oval ruby pendant necklace will grant your ensemble regality and elegance.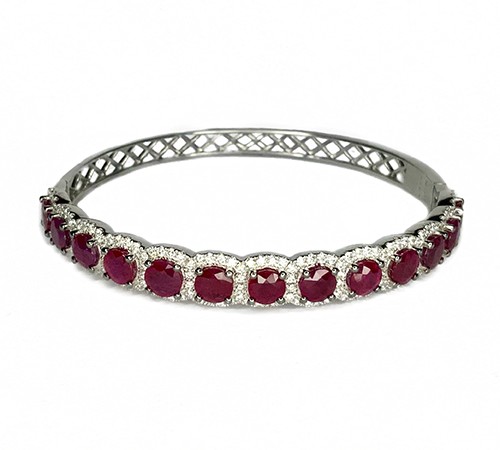 Ruby Cuffs or Bangle Bracelets
Cuffs and bangle bracelets are adored for their versatility and ease of wear. Take this classic and simple style up a notch with the richness of deep red rubies.
This white gold bangle, for instance, features many expertly cut rubies surrounded individually by halos of small diamonds, serving to emphasize the beauty of these famed gems further. A piece like this will glitter wondrously with your every move, reflecting light from all angles.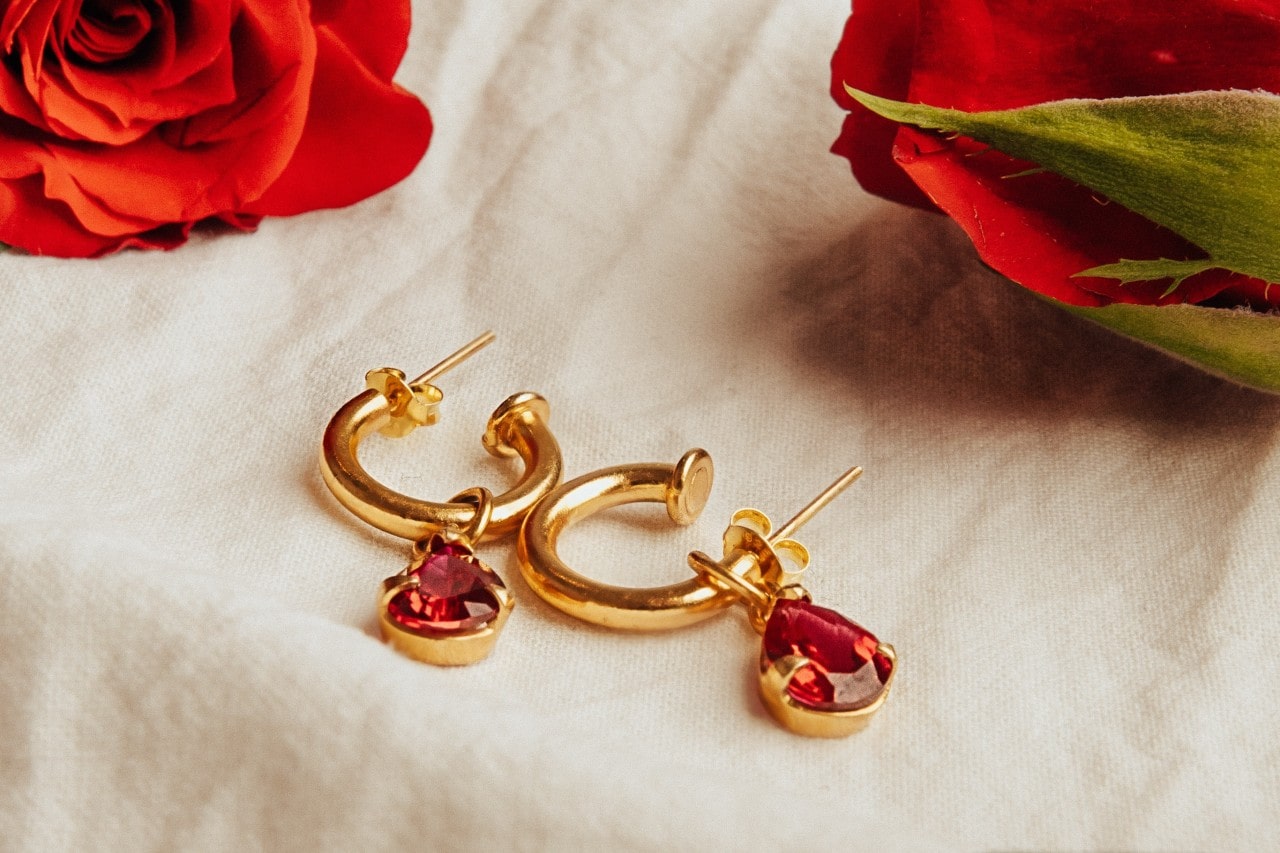 Shop Ruby Gemstone Jewelry at Wilson & Son Jewelers
At Wilson & Son Jewelers, we have been committed to providing excellent customer service and exquisite quality designer jewelry since our company's foundation. We are confident that you will find everything you need among our carefully curated selection of gemstone jewelry, engagement rings, timepieces, and more.
Our Scarsdale jewelry store is staffed with highly experienced personnel who will help with finding the perfect piece for you or your loved one. Request an appointment for a personalized consultation with one of our team members, or browse our inventory online.