Stunning Accessories for Fall Wedding Guests
September 20th, 2023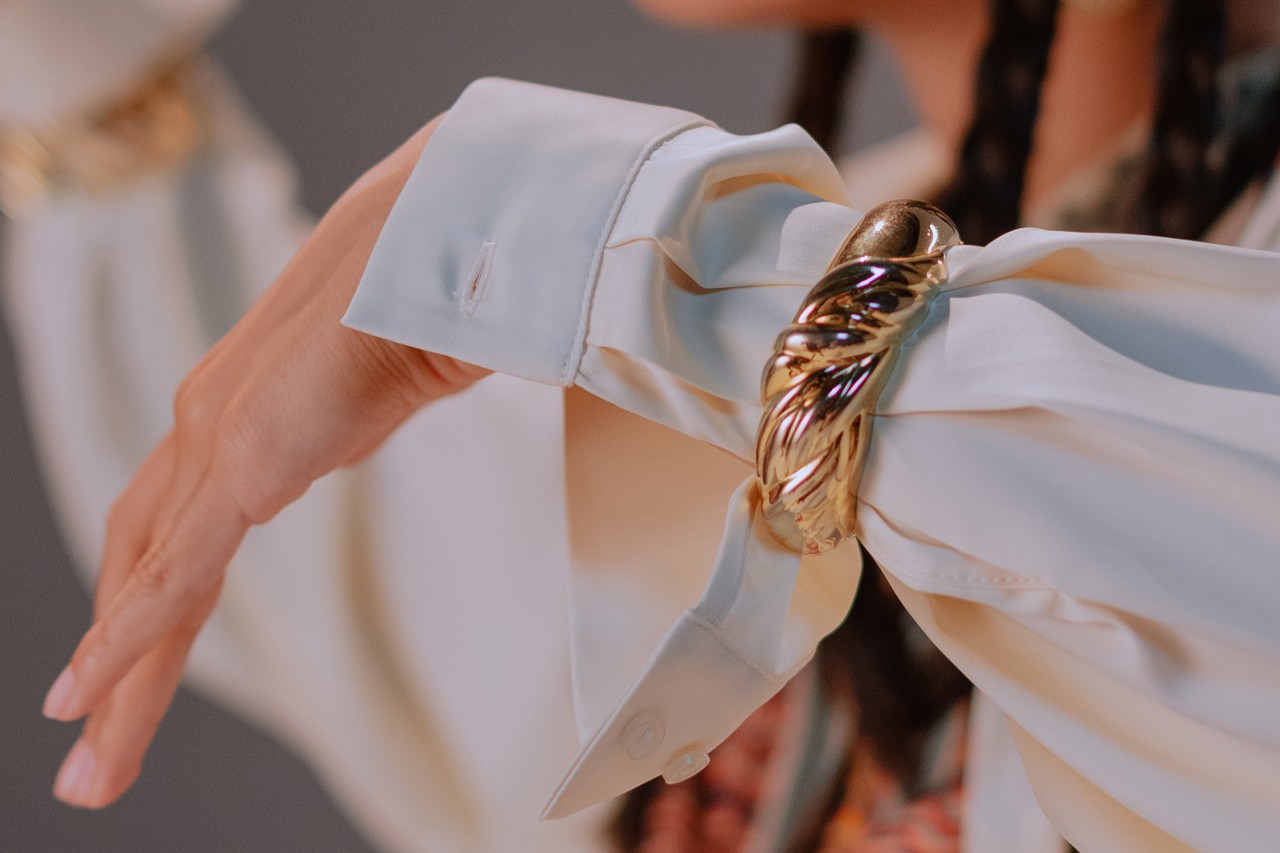 As a guest, incorporating spellbinding fall elements into your accessories will allow you to resonate with this natural poise. Autumn-inspired jewelry, with hues of orange, red, and gold, effortlessly complements the backdrop of vibrant leaves and golden sunsets. Imagine sparkling diamonds that mimic the dew-kissed foliage or gemstones capturing the essence of a bountiful harvest. At Wilson & Son Jewelers, we believe in the power of seasonally inspired fashion. Browse our extensive collection of designer jewelry, exquisitely curated to accentuate the unique beauty of the fall season.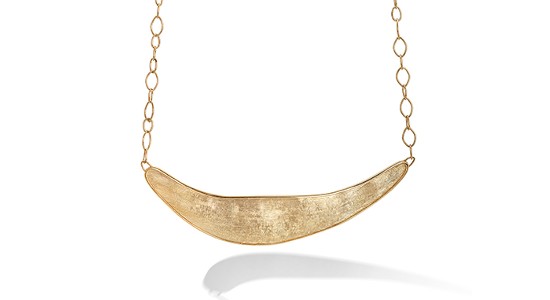 Necklaces with Organic Silhouettes
Embracing the seasonal allure of fall weddings often means centering the celebration around the natural beauty the season has to offer. With this in mind, jewelry with organic shapes is an excellent choice for guests wanting to harmonize with the theme. For instance, this Marco Bicego Lunaria necklace, featuring abstract gold leaf-like pieces, echoes the breathtaking transformation of fall foliage. With its luxurious simplicity and timeless appeal, this necklace serves as a perfect testament to the season's unmatched allure.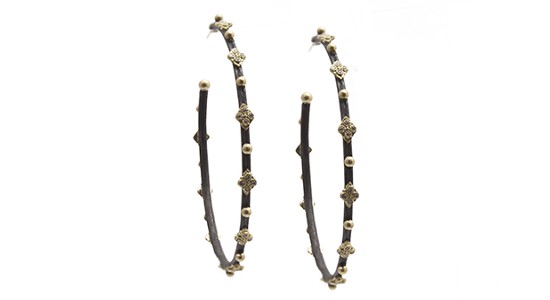 Dark Toned Hoop Earrings
As the vibrant hues of summer gradually give way to the earthy tones of fall, our fashion and accessory preferences also tend to shift. Darker toned metals, for example, greatly complement the season's palette, exuding an air of opulence and warmth. This sentiment is beautifully encapsulated in Armenta's Old World hoop earrings, featuring dark sterling silver. Their sultry tone offers a rich contrast to the brilliant sparkle of the embedded diamonds, capturing the enchanting mystery of the fall season. Elevate your fall wedding attire with these stunning earrings.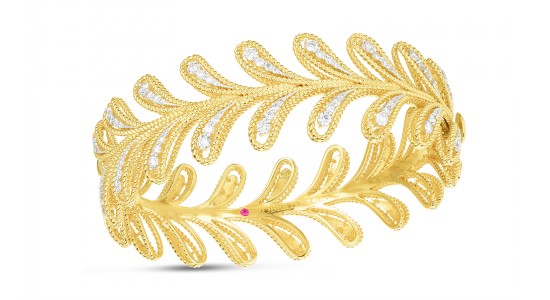 Nature Inspired Cuff Bracelet
The countryside manifests exquisite beauty during this season that is perfect for a fall wedding. As a guest, integrating this theme into your attire with nature-inspired jewelry adds a thoughtful touch of elegance. Take, for example, this stunning Roberto Coin Byzantine bangle bracelet. Adorned with intricate leaf motifs, it echoes the rustling of leaves underfoot, reminiscent of strolls through an autumn-kissed forest. This captivating blend of craftsmanship and nature's charisma creates a statement piece perfect for celebrating your loved one's special day.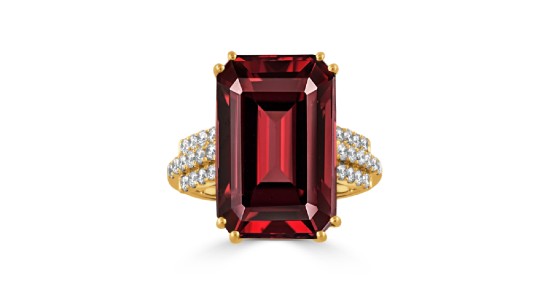 Warm Hued Gemstone Fashion Ring
As the season transitions, warm-hued gemstones become the perfect companion for fall wedding guests. These gems mirror the stunning array of colors painted across the landscape by autumn. A prime example is this exquisite fashion ring from Doves by Doron Paloma. Featuring a captivating garnet center stone, this ring is the embodiment of the season's fiery splendor. The garnet's deep red glow, flanked by glittering diamonds, resonates with autumn's spirit, adding a dash of seasonal distinction to your outfit.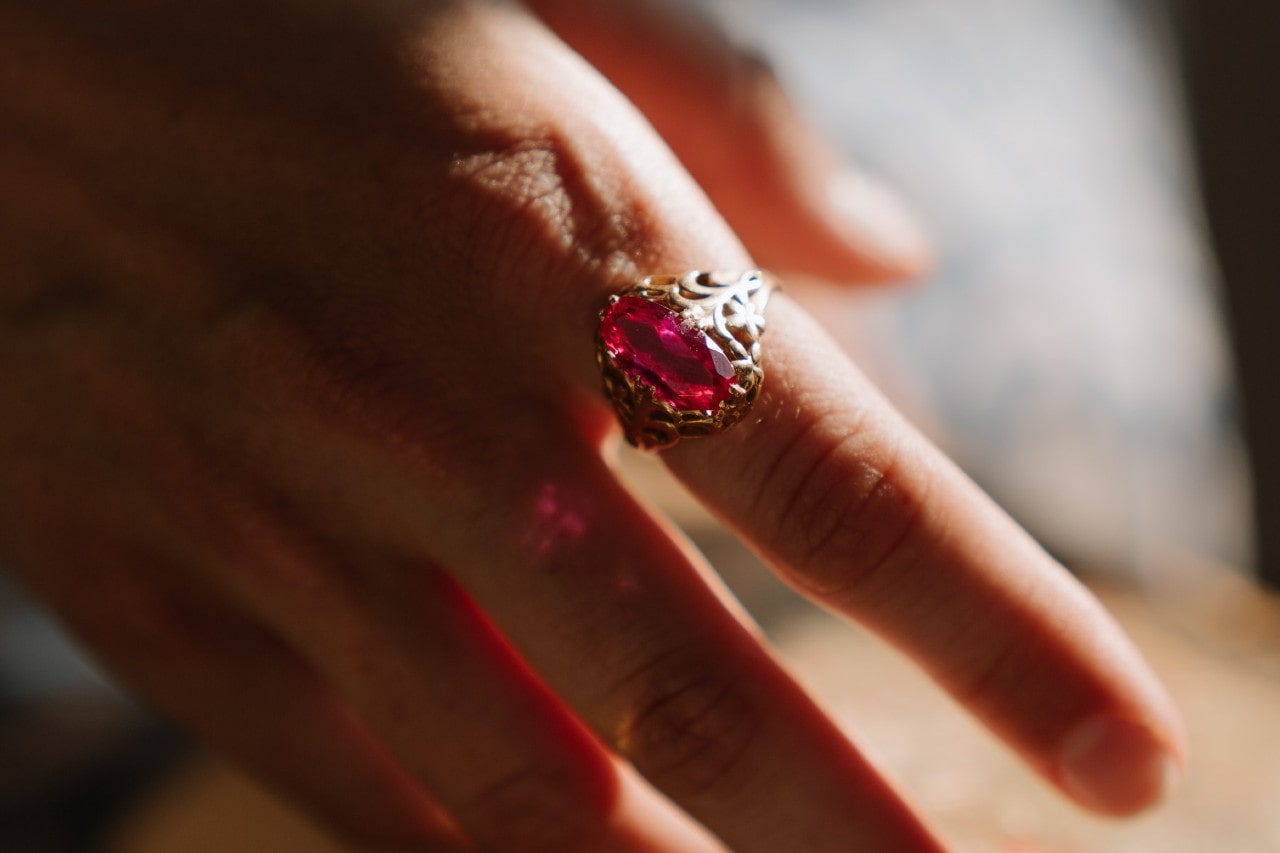 Shop Fall Fashion Jewelry at Wilson & Son Jewelers
As the leaves turn and fall weddings beckon, finding the perfect accessories to reflect the season's charm can transform your experience as a guest. At Wilson & Son Jewelers, we're dedicated to helping you make that transformation effortless. Our Scarsdale jewelry store boasts a diverse and captivating collection of designer pieces, each thoughtfully curated to resonate with the richness and warmth of autumn. Whether you're drawn to organic shapes, darker metals, or warm-hued gemstones, we have you covered. Enhance your fall wedding attire with our exquisite selection. To make your experience even more personalized, we invite you to request an appointment for a consultation with one of our dedicated team members.