Romantic Jewelry Pieces with Special Meaning for You and Your Sweetie
January 20th, 2022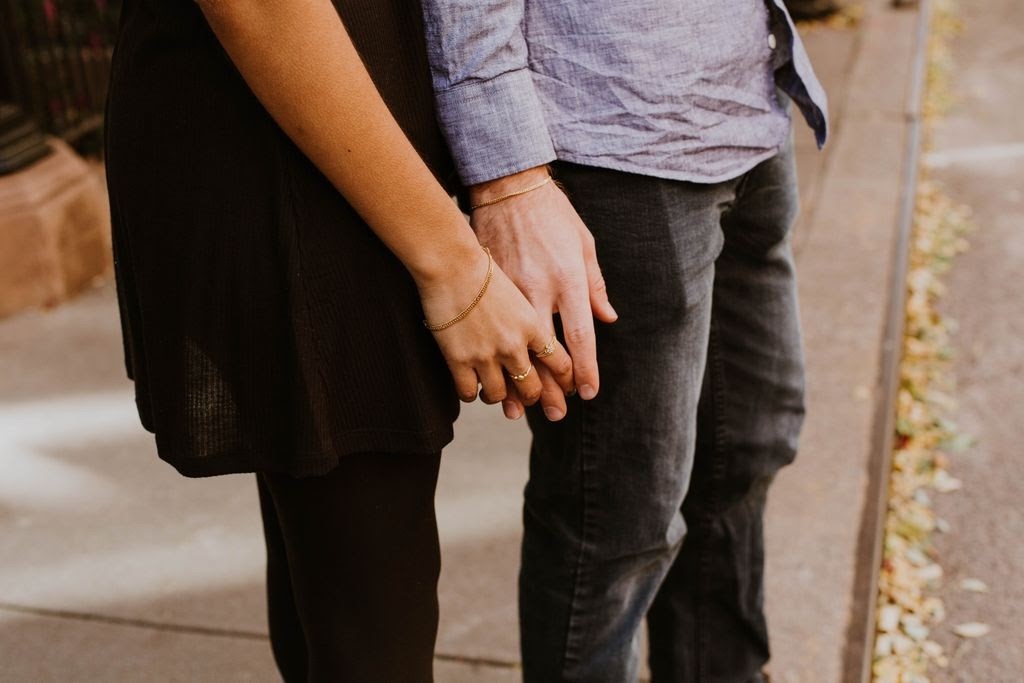 Between Christmas, New Year's, and Valentine's Day, this part of the year is rife with opportunities to give presents with special meaning. And what is more perfect than a romantic jewelry gift for the one you love? The good news is Wilson & Son Jewelers offers a wide selection of pieces to show just how much you care. From meaningful three stone rings to dazzling circle necklaces, read on to learn about our favorite gifts for showing your affection.

Three Stone Rings
Sweet and sentimental, three stone rings are the perfect romantic jewelry choice for couples whose relationships have stood the test of time. While the traditional three stone ring features a larger center stone flanked by smaller gems, it is totally reasonable to opt for three diamonds of equal size. Round stones are most popular, but you can customize this look based on your preferences. Consider one of the less common cuts like pear, marquise, or baguette diamonds for a look that is both striking and completely "you."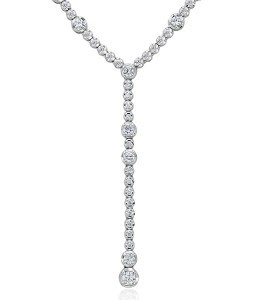 Journey Necklaces
You have probably seen this classic "S" pendant on the pages of fashion magazines, but you might not know its story. A jewelry piece with special meaning, a journey necklace conveys the growing nature of love with a series of gemstones that ascend in size. While these pieces are ideal for anniversaries and birthdays, we also recommend them for special events like landing a new job or having a child.

Eternity Bands
Featuring an unbreaking circle of diamonds, eternity bands celebrate a love that will last a lifetime. While some couples choose an eternity band as a wedding ring, others prefer to use this design for a special event or anniversary. One of the benefits of this option is that it is incredibly versatile, so you can easily stack it with your other bridal rings if you choose to add one at a later date.

Infinity Rings
You do not have to be a math expert to appreciate the symbolism of an infinity ring. Signifying the idea that the best love affairs go on without end, these rings may feature an infinity sign on the band itself or on top of the ring in place of a center stone. Still other designs feature an entire band represented by the classic horizontal eight figure. Ultimately, the right ring is whichever one works for you and your love story.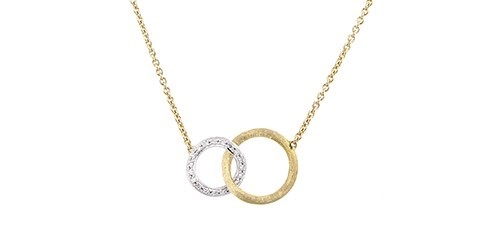 Circle Necklaces
If you have been with your sweetheart for years, it may be that you cannot imagine a time before or after them. For those relationships, a circle necklace is the perfect show of eternal love. Lacking a beginning or ending, circles go on forever, just like your story. We are especially fond of interlocking circle necklaces which signify the ways in which every person's life has ties to someone else's. Additionally, these beautiful designs symbolize the circular qualities of life, wholeness, femininity, and perfection.
Buy Romantic Jewelry at Wilson & Son Jewelers
Searching for a gift with special meaning? Look no further than Wilson & Son Jewelers. Based in Scarsdale, we have been New York's source for luxury bridal and fashion jewelry for more than 116 years. Contact us online to create something special, or stop by to see what we have in stock. We look forward to helping bring more romance into your life this year.