Jewelry Gifts for Bridesmaids
July 5th, 2022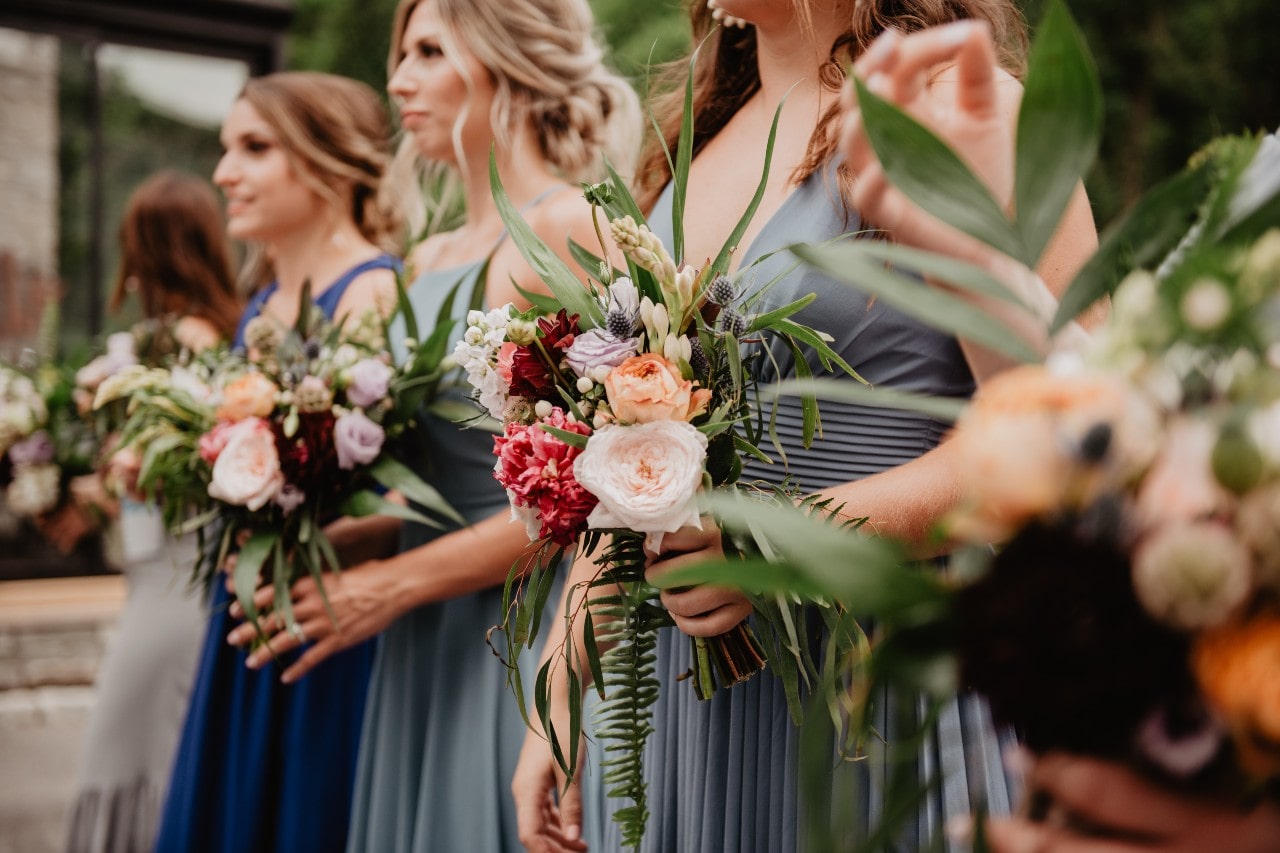 Weddings are the paragon of celebrations. There's romance, joy, food, and all of the good things that make a get-together great. All of this requires a lot of planning involved: tastings, reservations, catering, dress rehearsals, and an endless amount of other tiny details. Luckily, nobody is alone when planning a wedding. Besides the spouse, there's also the family and friends. Bridesmaids in particular assist with many of the burdens. They not only participate in the ceremony but do all sorts of things to ensure the wedding goes smoothly. Show them you appreciate them with these jewelry ideas from our team at Wilson & Son Jewelers.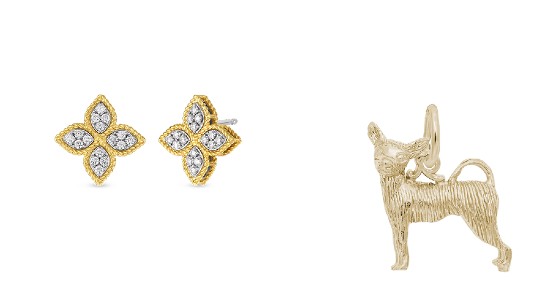 Magic of Motifs
Motifs are images ubiquitous in our culture. They can be hearts, bees, birds, buildings, or any other depiction of an evocative symbol. Some people respond better to certain motifs than others. For example, a cat owner would love a little feline-shaped gold pendant.
Nature enthusiasts and gardeners would adore these Roberto Coin Princess Flower earrings. Their classy silhouette evokes a regal aesthetic with a small touch of natural imagery. They come in white, rose, and yellow gold to ensure that every bridesmaid finds their favorite. A dog lover may fall head over paws for this Rembrandt chihuahua charm; just make sure to find a bracelet to accompany it.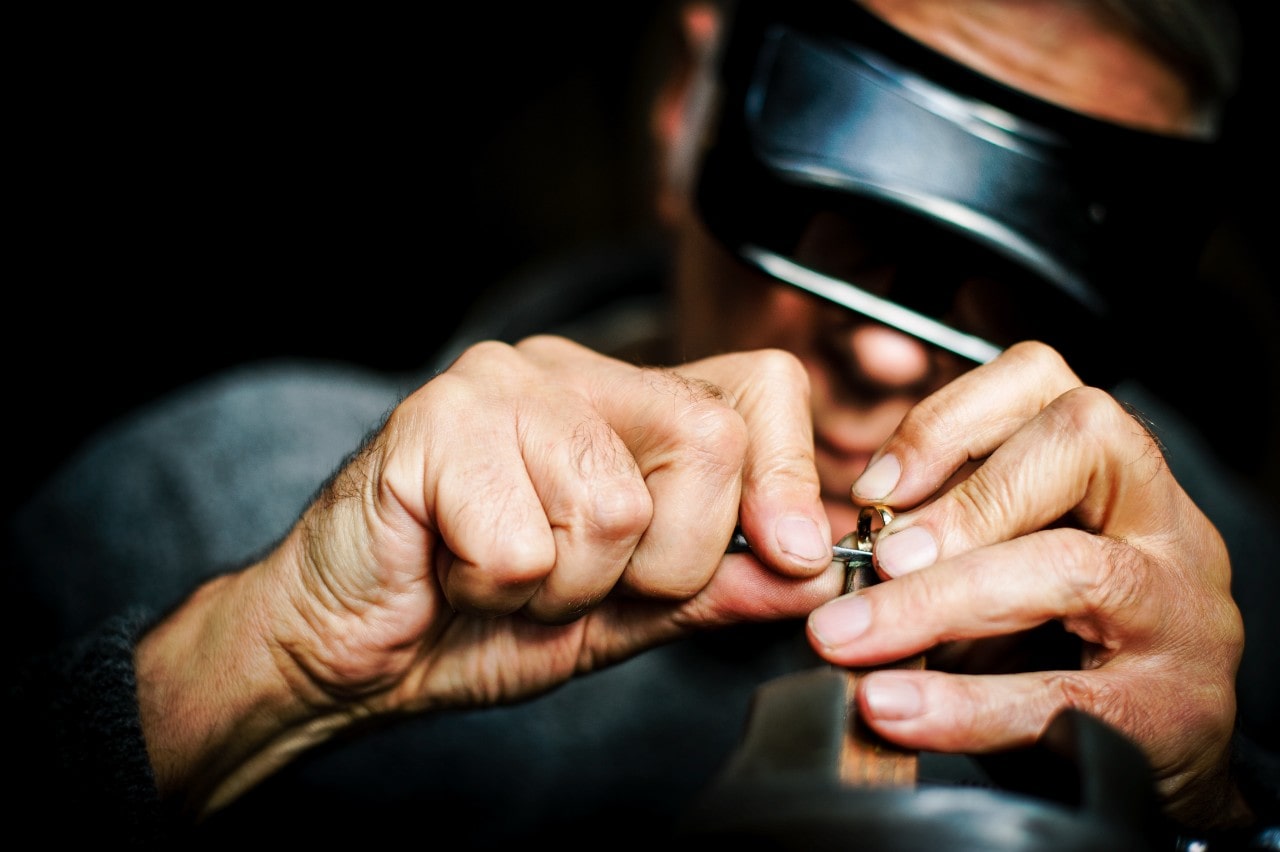 Set in Stone
Engravings are perfect for customizing any gift. They make it easy to create something meaningful and sentimental, even if the item isn't especially important. When giving your bridesmaids an engraved piece, think about what they mean to you.
There are plenty of options. You could get an inside joke, important date, or inspirational quote engraved into a piece. Remember that time they did that thing? Or what about the time you both did something else, and it was really funny? Make them remember how wonderful that time was with an engraving.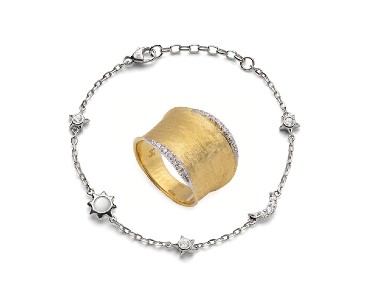 Watch for Allergies
If you are buying jewelry for multiple people, it's important to check if they have allergies. No matter how beautiful it is, they'll never wear it if it causes a rash. Also, you probably do not want to give your bridesmaids rashes. While no jewelry is truly hypoallergenic, some are much less likely to cause allergic reactions than others.
This Monica Rich Kosann bracelet is not only exquisite, but it also has a low risk of bad reactions. Sterling silver is often hypoallergenic, owing to its silver and copper makeup. Most reactions come from nickel, whereas relatively few allergies are begotten by copper and silver. Meanwhile, this Marco Bicego Lunaria Diamond ring has high-purity gold. This ensures that it won't have a lot of nickel or cobalt, both of which are common allergens.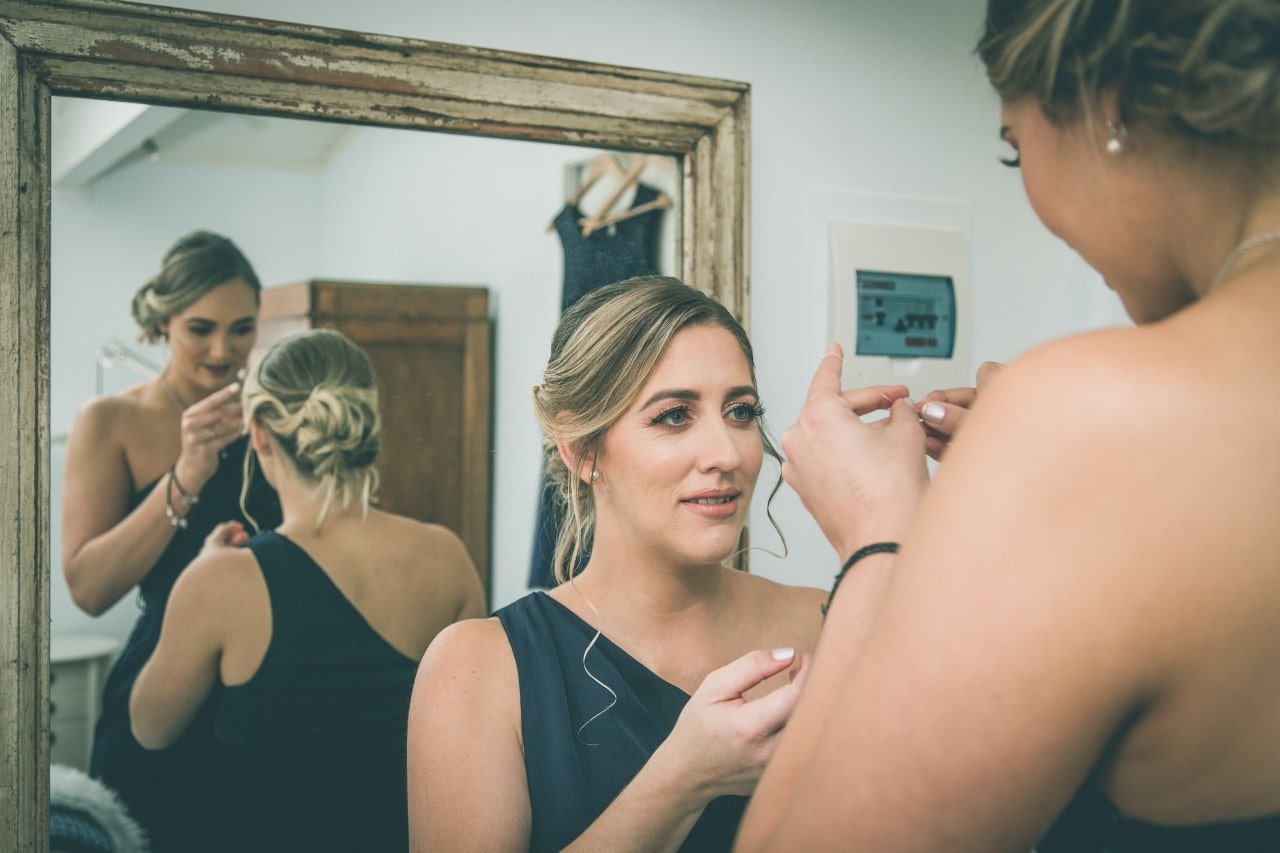 Make a Bridesmaid's Day Special with Jewelry from Wilson & Son Jewelers
Wilson & Son Jewelers have been making Scarsdale's bridal dreams come true for over a century. Our dazzling selection of engagement rings, wedding bands, and fashion jewelry designers guarantees that everyone has something to fall in love with – whether they are getting married or not. To see it best, reserve an appointment with one of our skilled, friendly team members. Send us a message today at Info@WilsonAndSonJewelers.com to learn more.