Jewelry for Moms on Mother's Day
April 5th, 2023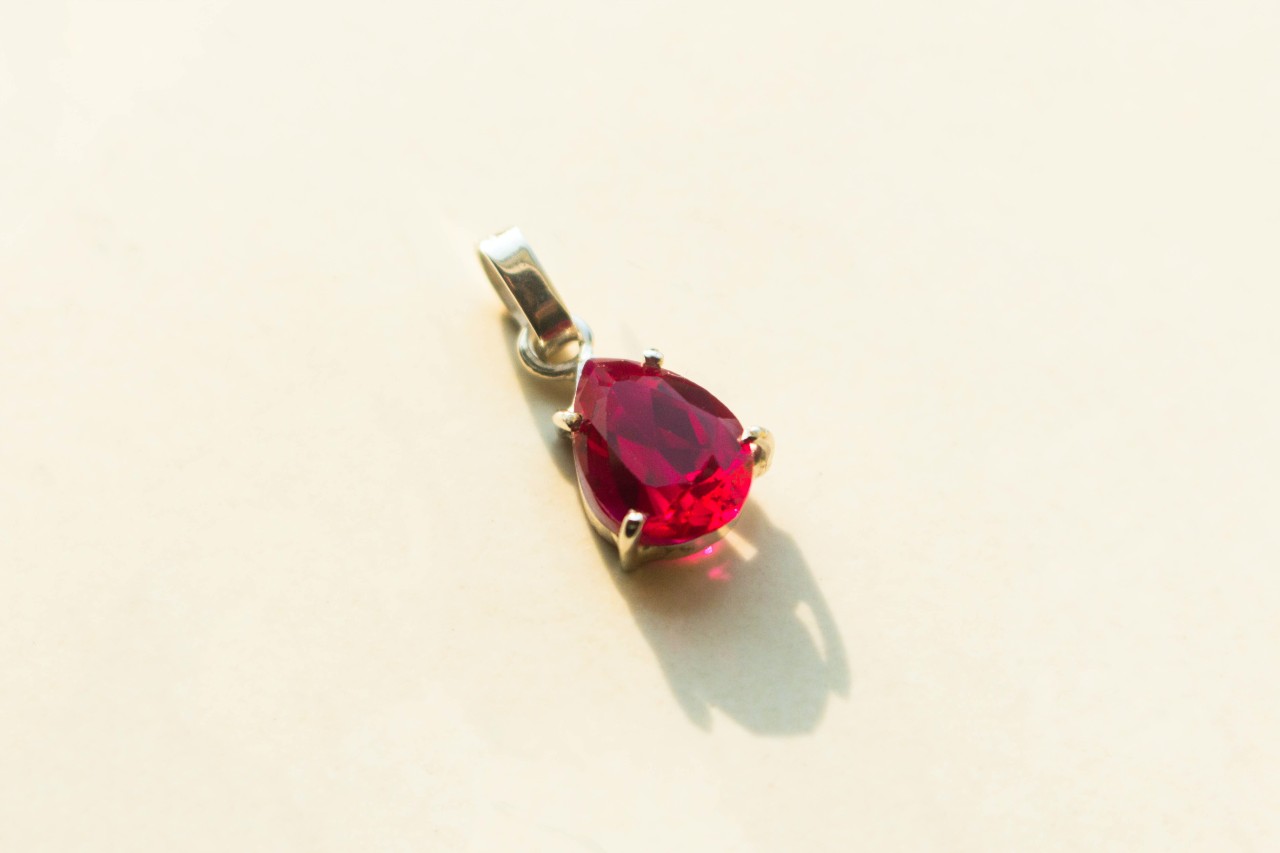 Jewelry is the perfect gift for Mother's Day; it is expressive, glamorous, and allows the wearer to express themselves. A well-chosen piece of jewelry can elevate any outfit and add a touch of luxury and sophistication to a mother's everyday look. From classic pearls to contemporary statement pieces, jewelry is a versatile and timeless gift guaranteed to make any mother feel special and appreciated. Furthermore, jewelry allows mothers to express themselves and showcase their individuality and personality through high-fashion accessories. Overall, jewelry is a thoughtful and meaningful way to show our love and gratitude for the incredible women in our lives.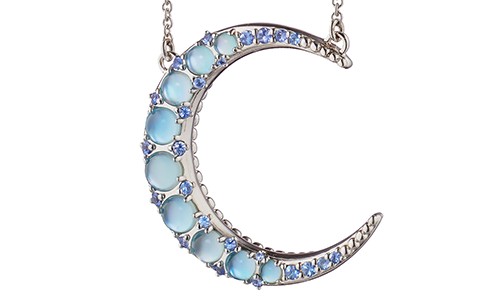 Personal Pendants
Pendants are an excellent Mother's Day gift as they offer a wide range of designs, allowing designers a broad canvas. This means that every pendant is unique and has its own style, ensuring that it is a spectacular and vibrant piece of jewelry. Pendants come in all shapes and sizes, from delicate and understated to bold and striking, and can be made from many materials such as gold, silver, and gemstones.
The Monica Rich Kosann necklace is breathtaking jewelry with a stunning gemstone moon as its centerpiece. The pendant hangs from a delicate chain and is made from topaz, moonstones, and sapphires. Its intricate details and quality materials make this necklace a timeless and elegant piece that will impress.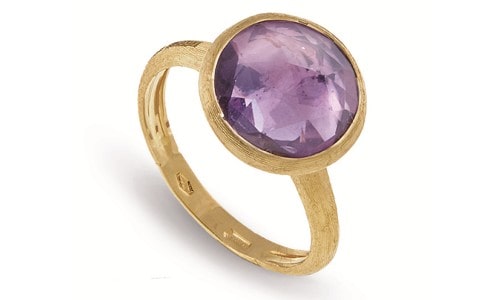 Gemstone Fashion Rings
Gemstone fashion rings are perfect for Mother's Day as they offer a vibrant and eye-catching accessory that can add a pop of color to any outfit. Gemstones come in all colors and hues, making finding the perfect stone to match your mother's personality or style easy. Birthstones, in particular, can add a personal touch to the gift, making it an even more special and meaningful present. Whether you choose a classic and elegant design or something bold and modern, a gemstone fashion ring is a thoughtful and stylish gift that any mother would appreciate.
The Marco Bicego Jaipur Color fashion ring is a beautiful and elegant piece of jewelry. Crafted from 18k yellow gold, the ring features an exquisite amethyst center stone. The attention to detail and quality materials make this ring a luxurious and timeless accessory that adds glamor to any outfit.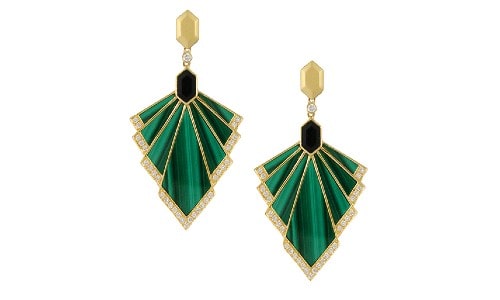 Vintage Vibrance
Vintage jewelry makes a sublime Mother's Day gift, as it evokes a sense of nostalgia and unique chic. Each piece of vintage-inspired pieces reimagines a story. From Art Deco to Victorian to Retro, there are a wide variety of vintage styles, allowing you to find the perfect piece that reflects your mother's personal taste and style.
The Doves by Doron Paloma Verde earrings are a stunning piece of jewelry inspired by the Art Deco era. Crafted from 18k white gold, these earrings feature a geometric design that is both modern and timeless. The use of diamonds and green quartz adds a pop of color to the piece, making it a striking accessory that is perfect for any occasion.
Marvelous Motifs
Motif jewelry is an extraordinary Mother's Day gift, allowing the wearer to express their interests and hobbies through high-fashion accessories. These accessories are designed with a specific theme, such as animals, nature, or sports, making it a great way to showcase a mother's passions and personal style. By choosing jewelry that reflects her interests, you are giving her a beautiful, meaningful, and personal piece of jewelry.
The Roberto Coin Princess necklace is a stunning jewelry piece with a heart-shaped pendant adorned with diamonds. Crafted from 18k gold, the pendant is suspended from a delicate chain, making it a versatile accessory for any occasion. The heart motif allows the wearer to wear their heart on their collar.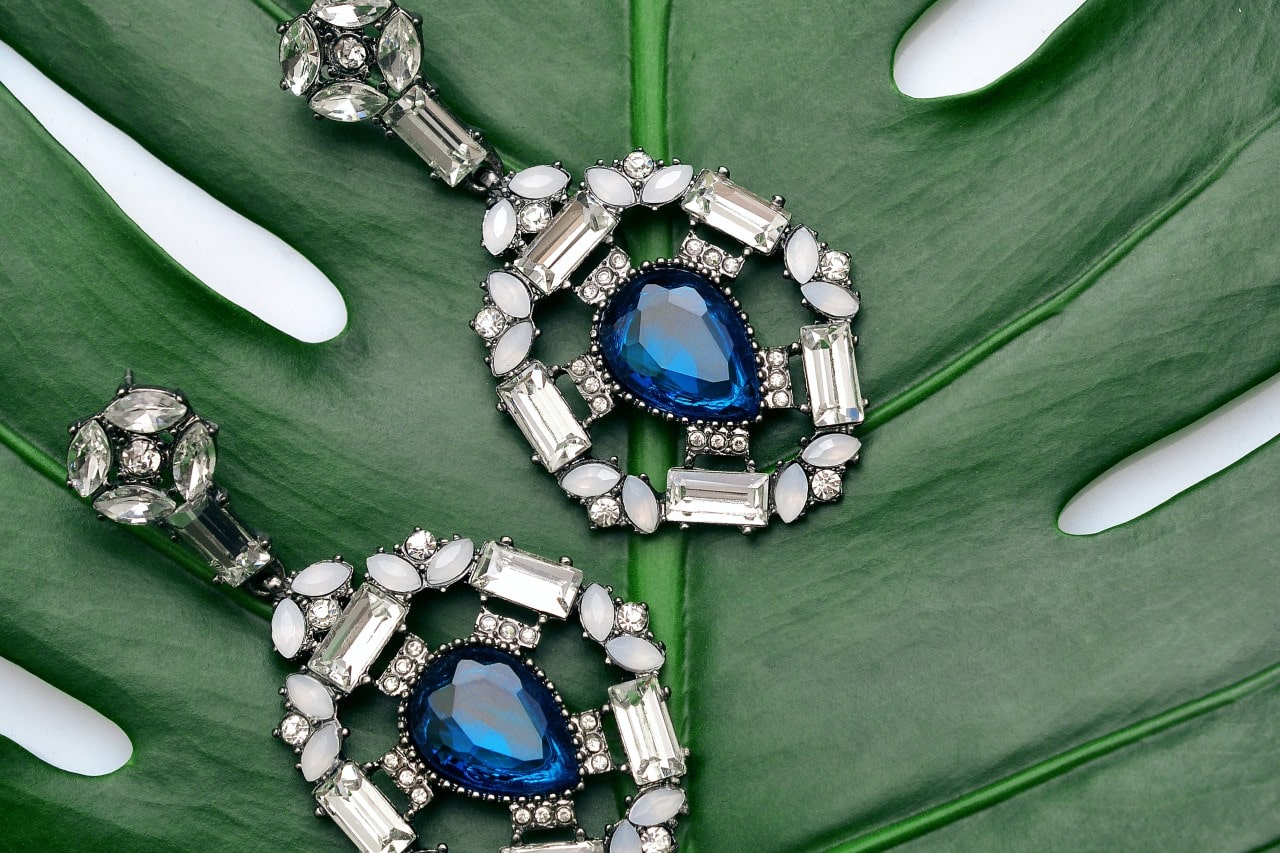 Find Mother's Day Presents at Wilson and Son Jewelers
Wilson and Son Jewelers is Scarsdale's primary source for luxury jewelry and Mother's Day gifts. With over 100 years of experience in the jewelry industry, Wilson and Son Jewelers has built a reputation for excellence in providing exceptional customer service and offering a curated selection of the finest jewelry designers. Our knowledgeable and friendly staff is always available to help you find the perfect piece to suit your needs and budget. Whether you are looking for a classic or contemporary piece, Wilson and Son Jewelers has something for everyone. Contact us at (914) 723-0327 to speak with us today.