Gemstone Jewelry: Which Jewel is Right for You
December 5th, 2022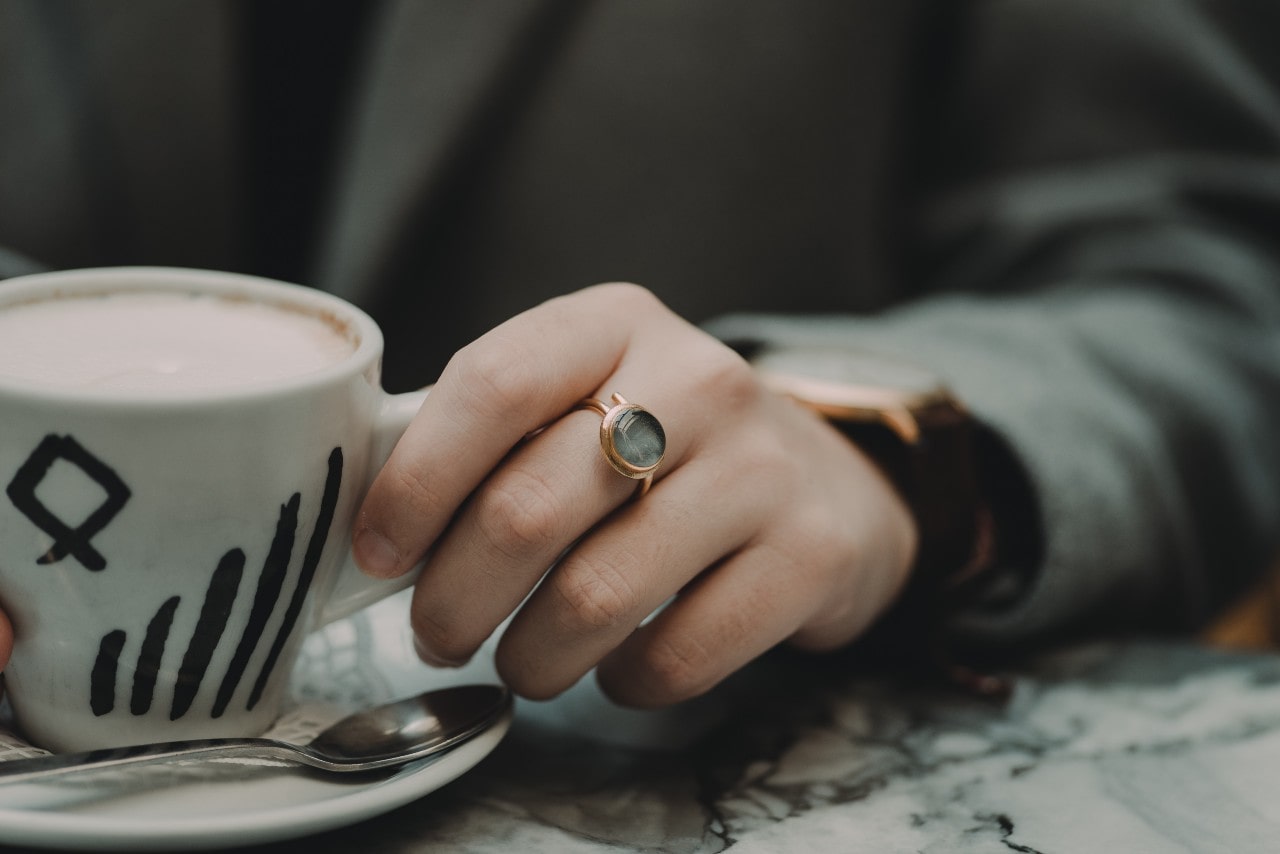 Gems are richly colorful crystals that, when cut and polished, are used in a variety of jewelry pieces. They are divided into two categories: precious and semiprecious. The former refers to sapphires, emeralds, rubies, and diamonds; the latter refers to everything else, including amethysts, pearls, and opals. These gorgeous stones each have their own one-of-a-kind properties. While most stones have a color commonly attributed to them, many gemstones exhibit a wide variety of hues. Find the best gemstone jewelry for you with Wilson & Son Jewelers.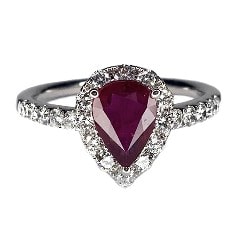 Ruby: Passionate, Desire
Rubies are red gemstones that range in hue from pink to crimson. Their unmistakable color is from the chromium present in the jewel. Unlike many gemstones, it is very hard, rating 9 on the Mohs scale. To put that in perspective, diamonds rate 10 on this scale while an ice cube rates 1.5. The ruby is considered a regal and valuable gemstone, leading to its use in crowns and regality for thousands of years. Its hue evokes images of passion, fury, and glory.
Consider this Wilson & Son Color ruby fashion ring. Its luxurious ruby center stone is cut in a pear or teardrop shape, providing an elegant focal point for the ring. Surrounded by diamonds, the ring has a gorgeous vintage style.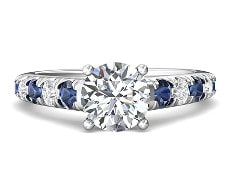 Sapphires: Sophisticated, Elegant
A sapphire is a sophisticated gemstone available in a myriad of shades, such as blue, pink, violet, and yellow. There are even colorless sapphires that are commonly used as diamond substitutes. Non-blue sapphires are called "fancy," but blue is by far the most popular. Sapphires can be found in just about every type of jewelry. Many engagement rings and wedding bands use sapphires as accent stones, as the colorful gem brings out the shine in diamonds.
This Martin Flyer Micropave sapphire engagement ring is truly enchanting. The band has a distinctive blue sapphires punctuated by bright diamonds ensures a marvelous aesthetic for the free-spirited beauty who aims to stand out from the crowd.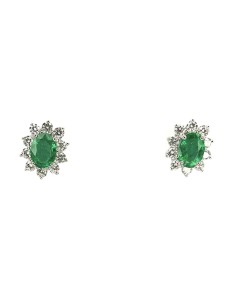 Emeralds: Vibrant, Warm
Emeralds have an unforgettable hue, ranging in color from blue-green to a black-green. The classic dark, verdant shade is iconic. They are gorgeous and sublime. Emeralds have long been appreciated by cultures throughout history, having been mined as far as Ancient Egypt in 1,500 BC. However, one downside of emeralds is that they have a relatively low hardness, so they must be handled carefully.
These Wilson & Son Color Emerald Burst stud earrings are an exceptional pair. The vibrant emeralds are well-accentuated by 18k white gold and diamonds.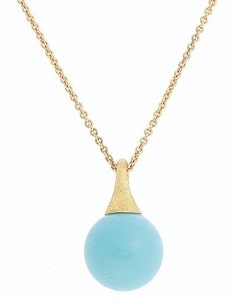 Turquoise: Chic, Unique
This cyan gemstone has an opaque, rocky appearance. Dark and green patterns can develop on the stone. It is most often found in the Southwest, especially in New Mexico, and is used with sterling silver and other bright metals that accentuate the color. Many cultures have fallen in love with this incredible stone,
The Marco Bicego Africa Boules turquoise necklace has a raw and luxurious look, as per the Italian designer's signature goldsmithing. It pairs well with the gemstone's attractive texture.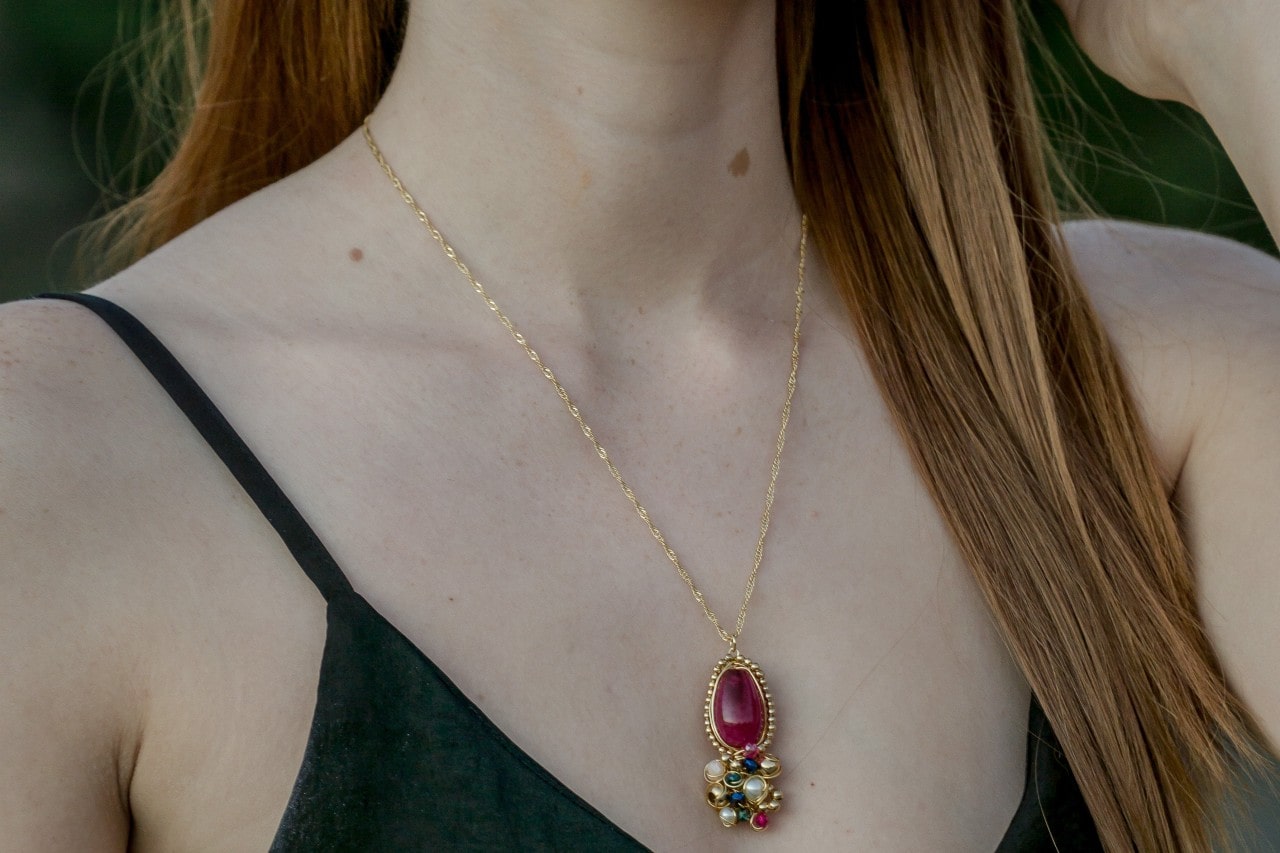 Find Gemstone Jewelry at Wilson & Son Jewelers
Head to Wilson & Son Jewelers for luxurious, high-end gemstone jewelry. We have all sorts of magnificent pieces here at our Scarsdale jewelry store. Our selection contains a wide variety of designer brands, including our Diamonds and Color collection. Since 1905, we have been working with the Scarsdale community to keep our town stylish and fashionable. We plan on continuing this tradition for many years to come. Book an appointment with us today for an intimate shopping experience.