Finally! The Perfect Alternative to Roses.
April 30th, 2019
I could argue that the holiday is really about all that men do for the women in our lives, but that would get me in serious trouble (well deserved I admit). All kidding aside, Mother's Day is a special time to honor mom for everything she's done from Day 1 and on. Around this time of year, I always consider how much my own mother taught me about life. She taught me how to be considerate of others, but also to speak up for myself (which was a key life skill growing up with my brother). She taught me how to value learning, and also the importance of sharing knowledge and experiences with others. For those reasons and so many more, I am grateful to her. But every Mother's Day I am faced with the same conundrum – how do I capture all that in bunch of roses''
Thanks to Monica Rich Kosann, I finally found the Mother's Day gift to beat all Mother's day gifts—and you can find it too, in our store. Their new Messages For Mom lockets. Visit our Locket Bar to see the first lockets that come with an app! Now you can take a picture on your phone and using the app, re-size it to perfectly fit inside a Monica Rich Kosann locket. Heck, you can even take a picture of a bunch of roses (if she really loves roses). Check out these great examples.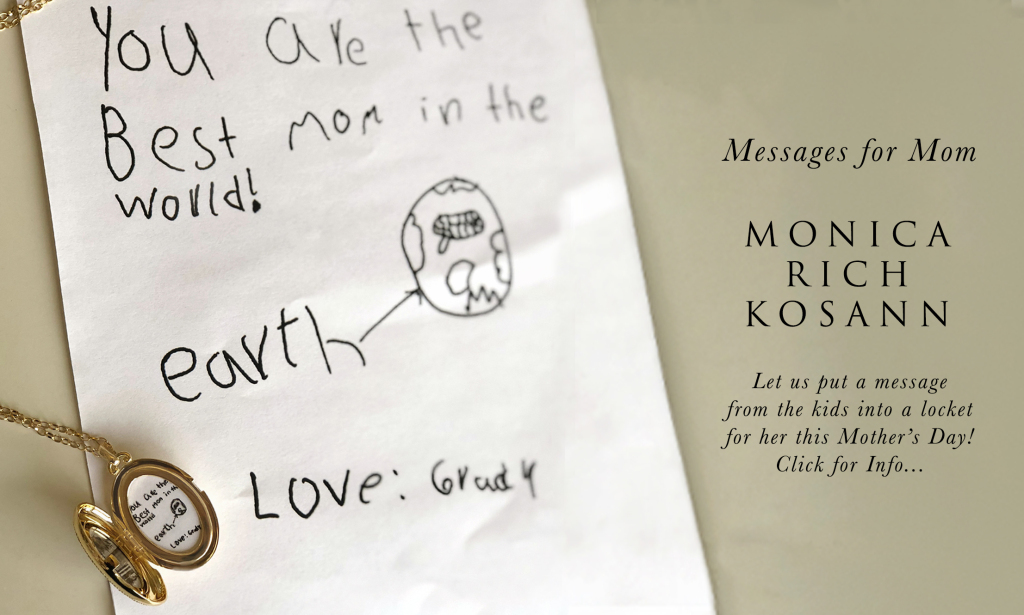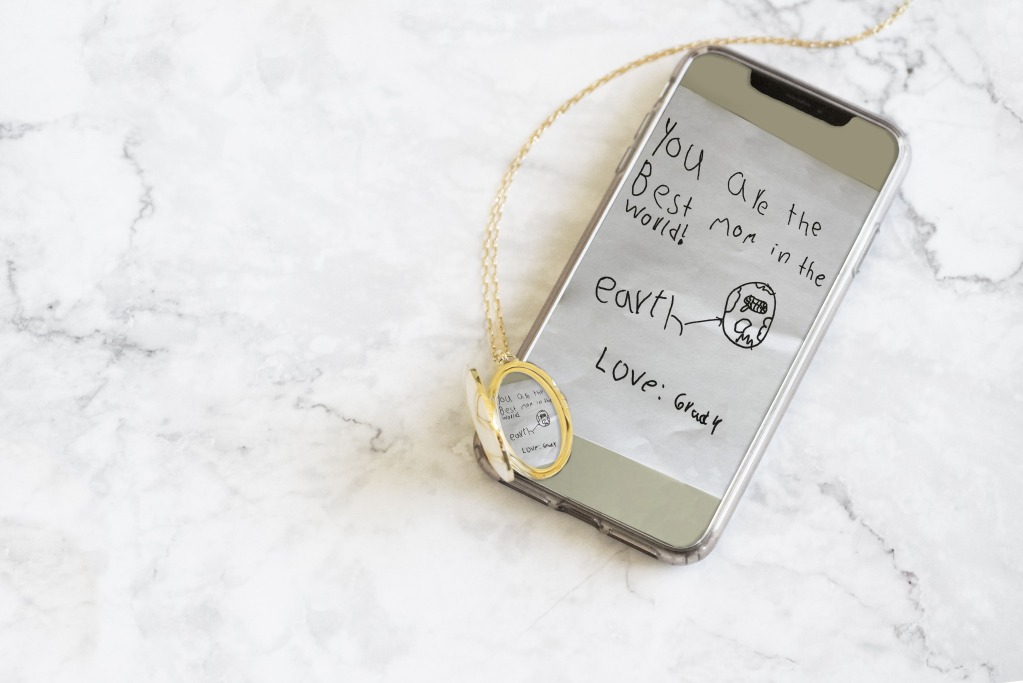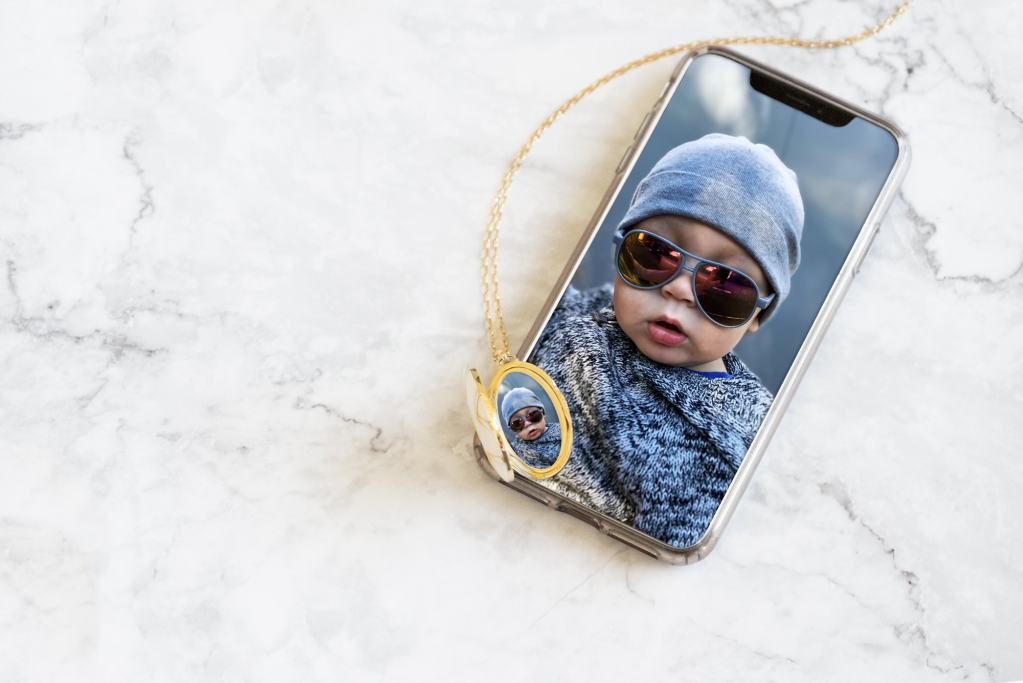 Visit our Locket Bar before the big day and this year, give Mom a gift that really does keep on giving. Because now, THERE'S AN APP FOR THAT!