Fashion Jewelry To Pair With Your Timepiece
August 5th, 2023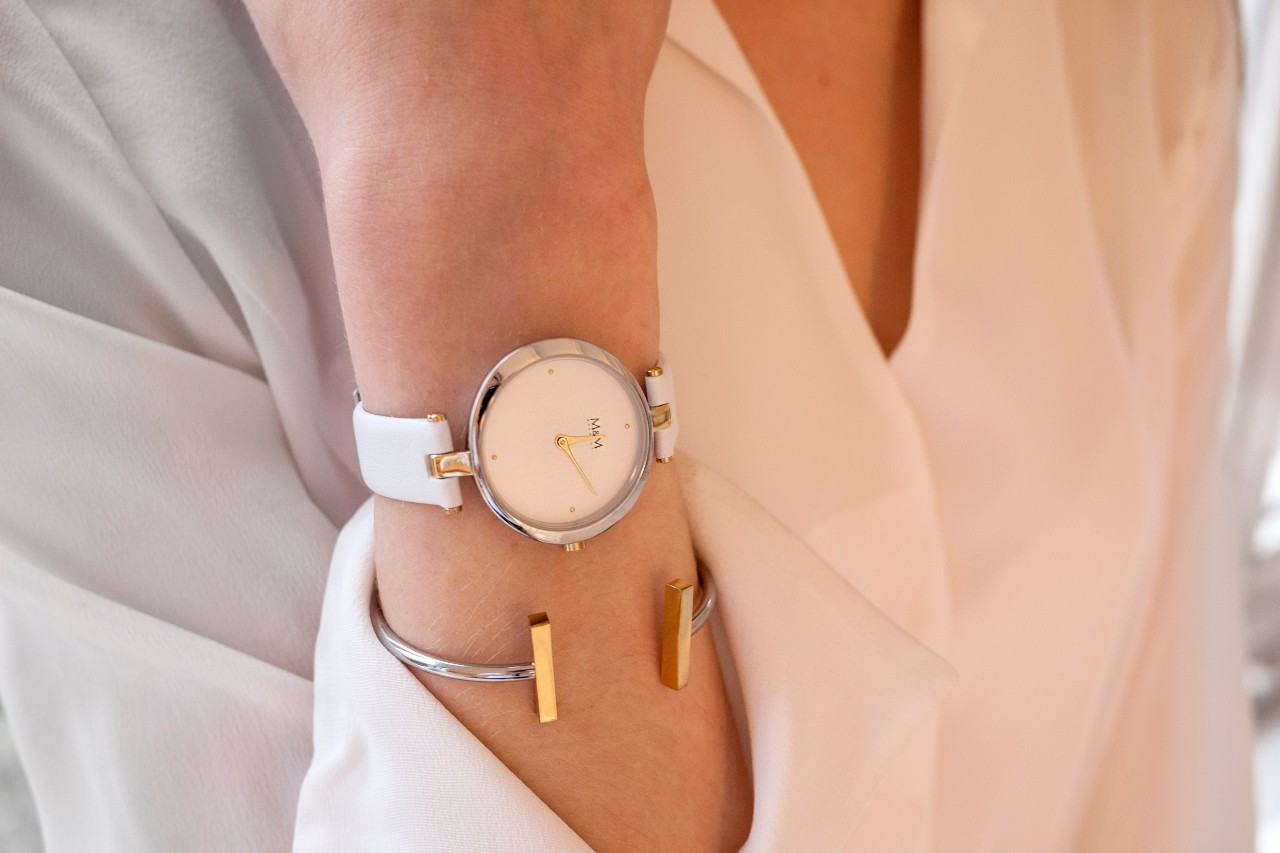 Pairing elegant watches with stunning fashion jewelry elevates any ensemble. It's about synchronizing style and function, cultivating an aesthetic that's both sophisticated and practical. At Wilson & Son Jewelers, we're here to guide you to harmonize the exquisite craftsmanship of timepieces with the dazzling allure of fashion jewelry, crafting a personalized, luxe aesthetic that confidently enhances your individuality. We've put together a guide to some of the ways you can choose pieces that complement your watch and create a cohesive look.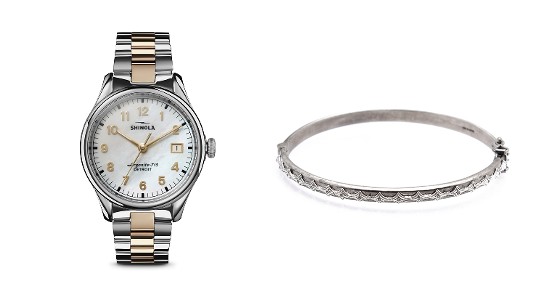 Match Metals
Creating a cohesive look in your ensemble is elegantly achieved by matching metals in your accessories. This strategy unifies your chosen pieces, establishing a seamless, sophisticated style. The harmonious blend of the same metal type, like sterling silver, enhances the individual charm of each item, while instilling a polished continuity in your attire. For instance, pairing this sterling silver Shinola Vinton watch with the equally lustrous Armenta bracelet from the New World collection underscores this principle perfectly. Together, these pieces amplify your overall aesthetic, making a synchronized and stylish statement.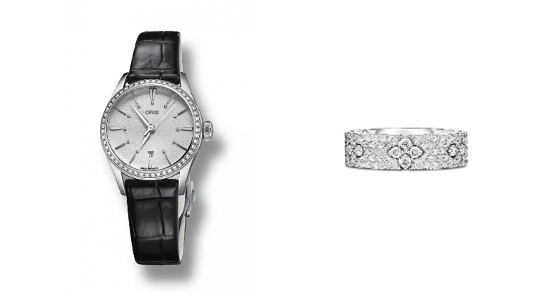 Emphasize A Detail
Emphasizing a particular element from your watch with a complementary piece of jewelry can create a stunning pairing. It showcases a thoughtful attention to detail that enhances your overall ensemble. For instance, consider the twinkling brilliance of diamonds. When you wear this Oris Artelier Date diamond-studded watch, pairing it with a similarly adorned piece, like this Roberto Coin diamond fashion ring, underscores the shared sparkle. This harmonious detail unites the pieces, lending a refined consistency to your attire and creating an ensemble that truly shines.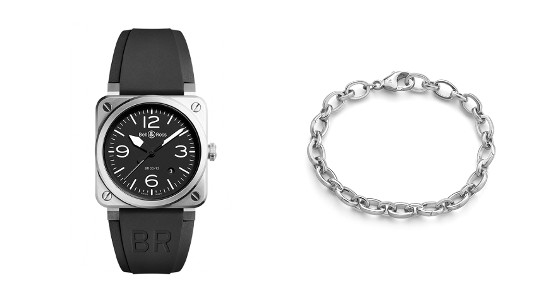 Coordinate Styles
To achieve a cohesive, well-curated look, matching the aesthetic or mood of your watch and jewelry is an excellent strategy. This ensures that these pieces work harmoniously together, enhancing their individual charm. Take, for example, a casual Bell & Ross watch, with its straightforward, robust design. When paired with a similarly laid-back piece of jewelry, like this playful and versatile chain bracelet, the result is a perfectly coordinated ensemble. This approach exudes an easygoing style, ideal for more relaxed settings and effortless sophistication.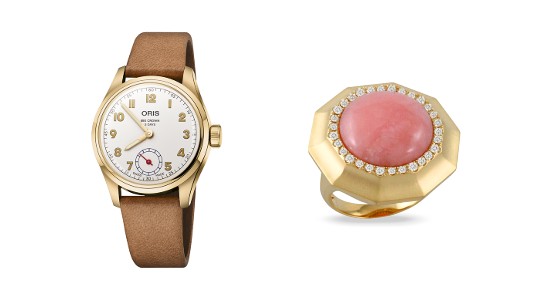 Create Contrast
While cohesion is key in fashion, a dash of contrast can invigorate your ensemble and make a fashionable statement. Consider a pairing where the pieces share some similarities but offer a striking contrast in other aspects. For example, a neutral-toned watch, like this Oris Wings of Hope, can be artfully paired with a vibrant fashion ring, such as the Doves by Doron Paloma piece from the Dahlia collection. The shared yellow gold ties the two pieces together while the bright pop of color from the ring creates an eye-catching contrast, enhancing your style with a delightful juxtaposition.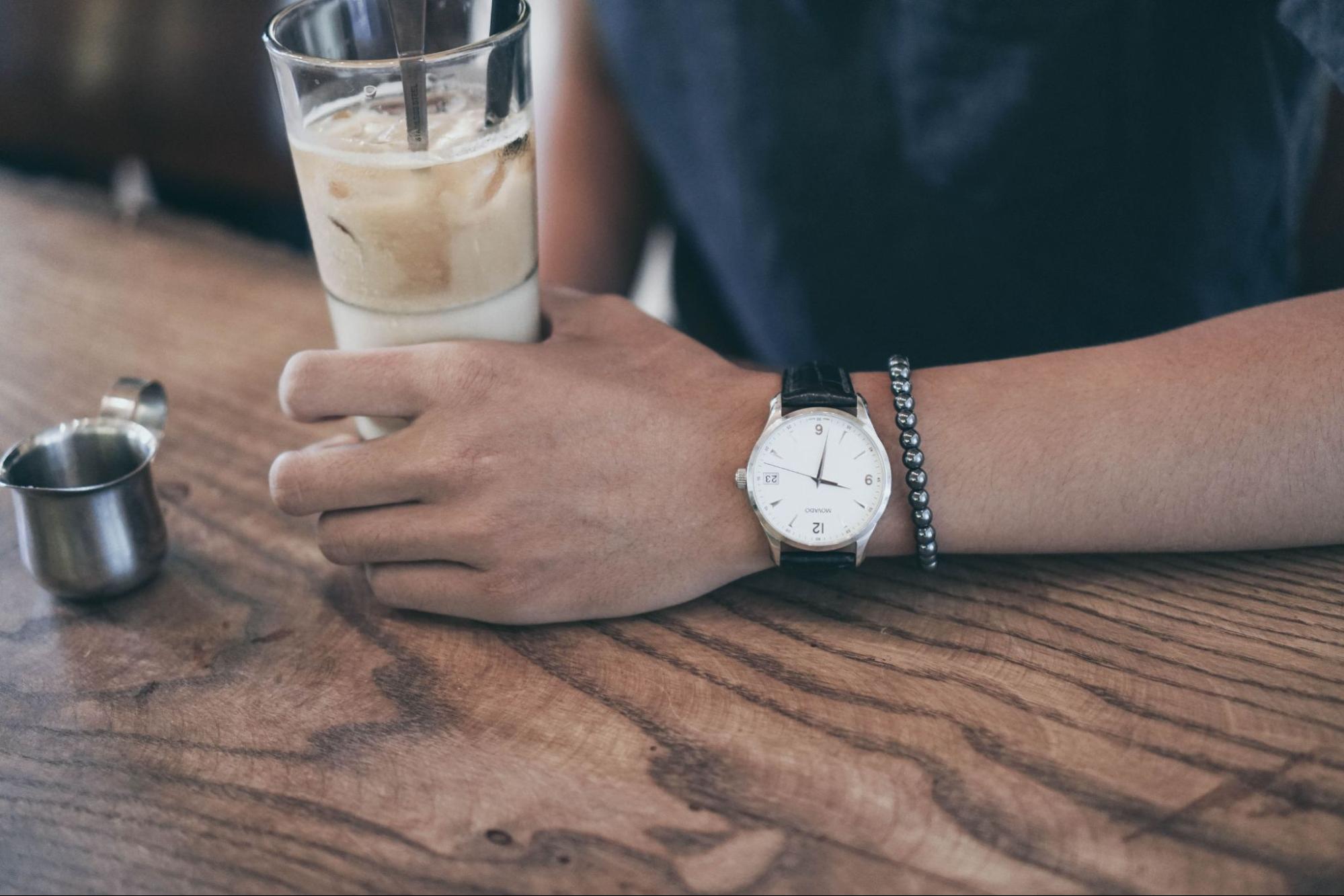 Complete Your Style at Wilson & Son Jewelers
Experience the allure of luxury timepieces and complementary fashion jewelry by renowned designers at Wilson & Son Jewelers. Our Scarsdale jewelry store showcases a curated selection of exquisite pieces, designed to elevate your style and match any occasion. We invite you to discover the perfect pairings for your individual taste. To ensure a personalized experience, we encourage you to book an appointment with our team of knowledgeable consultants. They'll happily guide you through our collections, helping you find the ideal match between a stunning watch and a dazzling piece of jewelry that speaks to your unique style.