Diamond Jewelry You Can Wear Day and Night
September 5th, 2021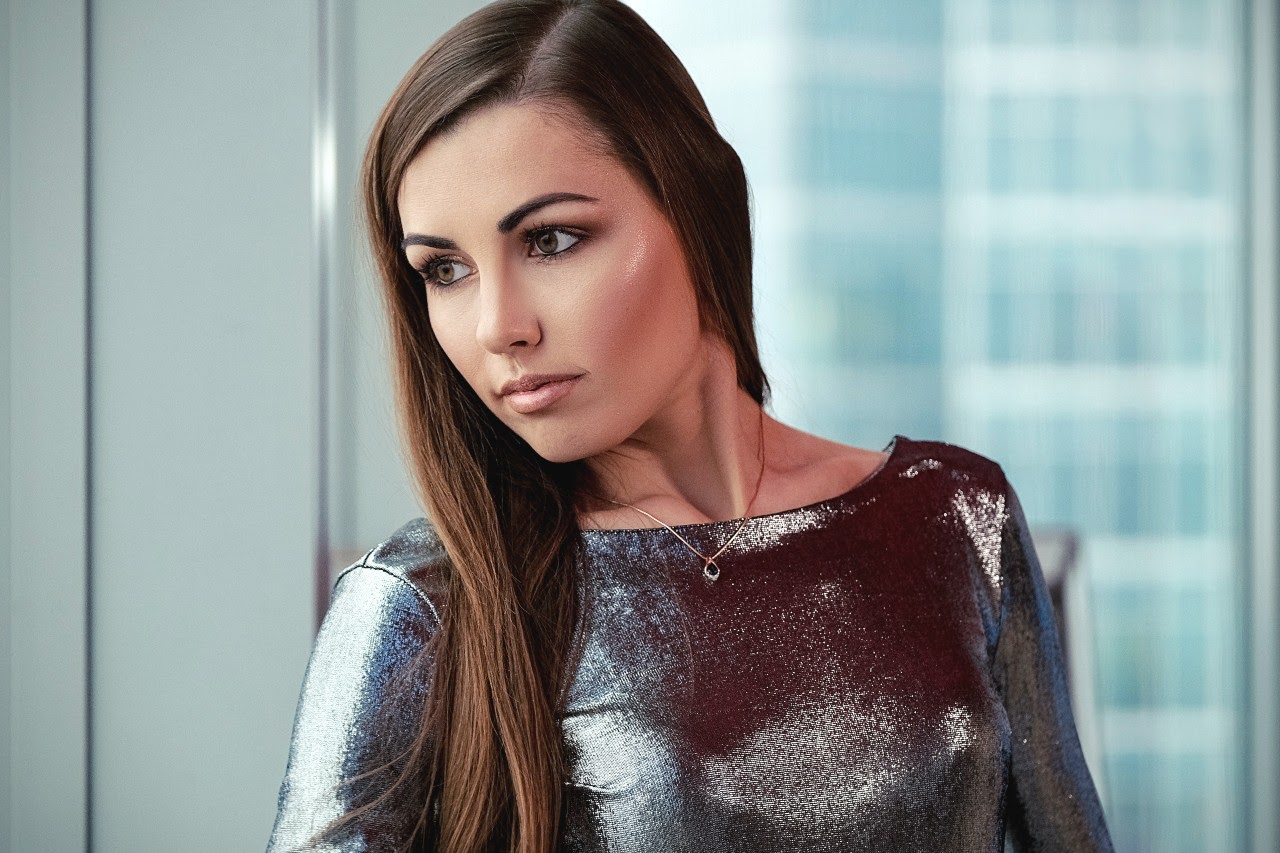 There was a time when fashion gurus said you shouldn't wear diamonds during the day. Thankfully, times have changed! These days, diamond jewelry is one accessory that can be worn from day to night effortlessly. With styles that range from minimal and understated to bold and brilliant, it is no wonder why these pieces can be paired with just about any outfit. Read on to be inspired by remarkable diamond jewelry options that add a little sparkle to the everyday.
Always Versatile Hoop Earrings
Diamond hoops give you endless possibilities for styling and work well as a transitional piece. With designs ranging from double-hoops to bold, angular designs, these are one accessory you'll want to add to your jewelry box. They sparkle beautifully and are ideal as stand-alone accessories.
You can't go wrong with these white gold diamond hoops from Roberto Coin. After all, they are trademarked as the "Perfect Diamond Hoops" for a reason. From wearing your hair down during the day and in a dramatic up-do at night, these hoops will look equally as stunning in both situations.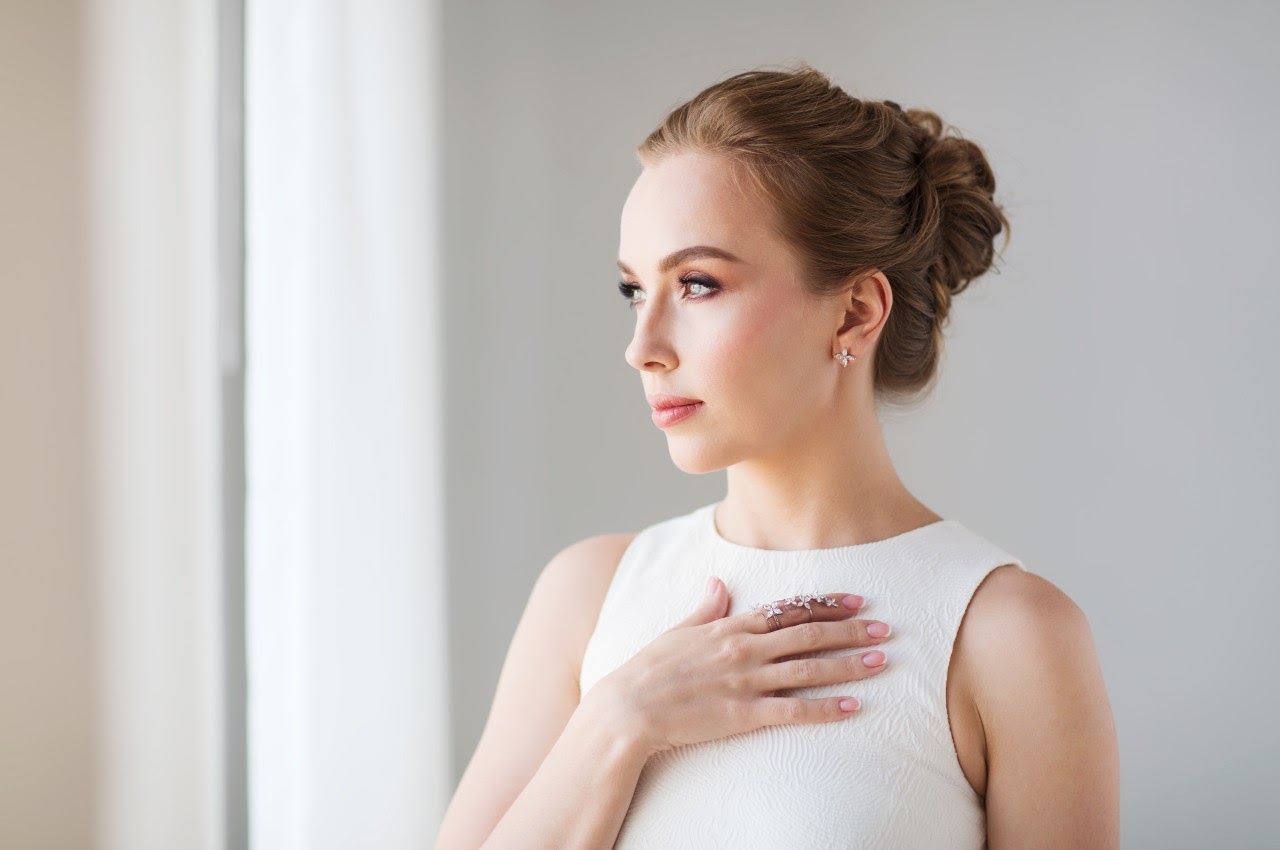 Timeless Diamond Studs
For a particularly sophisticated look that pairs well with every outfit—whether wearing a pantsuit for a power meeting or a gorgeous evening gown—slip on a pair of diamond studs. This classic earring style offers a subtle shimmer that will never look out of place. For an artistic twist on the timeless stud design, these delicate flower-shaped studs are refreshing and expressive.
Modern Huggies
A pair of diamond huggies are the perfect compromise when you can't decide between wearing dangling hoops or your go-to studs. Staying out of the way and close to the ear, they are incredibly popular choices for all-day wear. These yellow gold huggies are set with a line of round cut diamonds that bring a sense of luxury to your style. Pair these chic huggies with a low ponytail and exude confidence wherever the day or night may lead.
Spotlight Your Manicure With Glittering Rings
When you have a fresh manicure, there's no better feeling than accessorizing with fashion rings to complete the glossy, polished look. The new trend for fashion rings is creating a signature stack. Diamond fashion rings are particularly suited for stacking, as they are designed in various styles that easily draw the eye in.
For instance, this diamond-accented saddle ring is bold but incredibly sophisticated. The subtle diamond detail frames a wide-set, brushed gold band. With this statement ring, you will catch every eye in the room, so be sure to talk with your hands and attract the attention that your manicure deserves!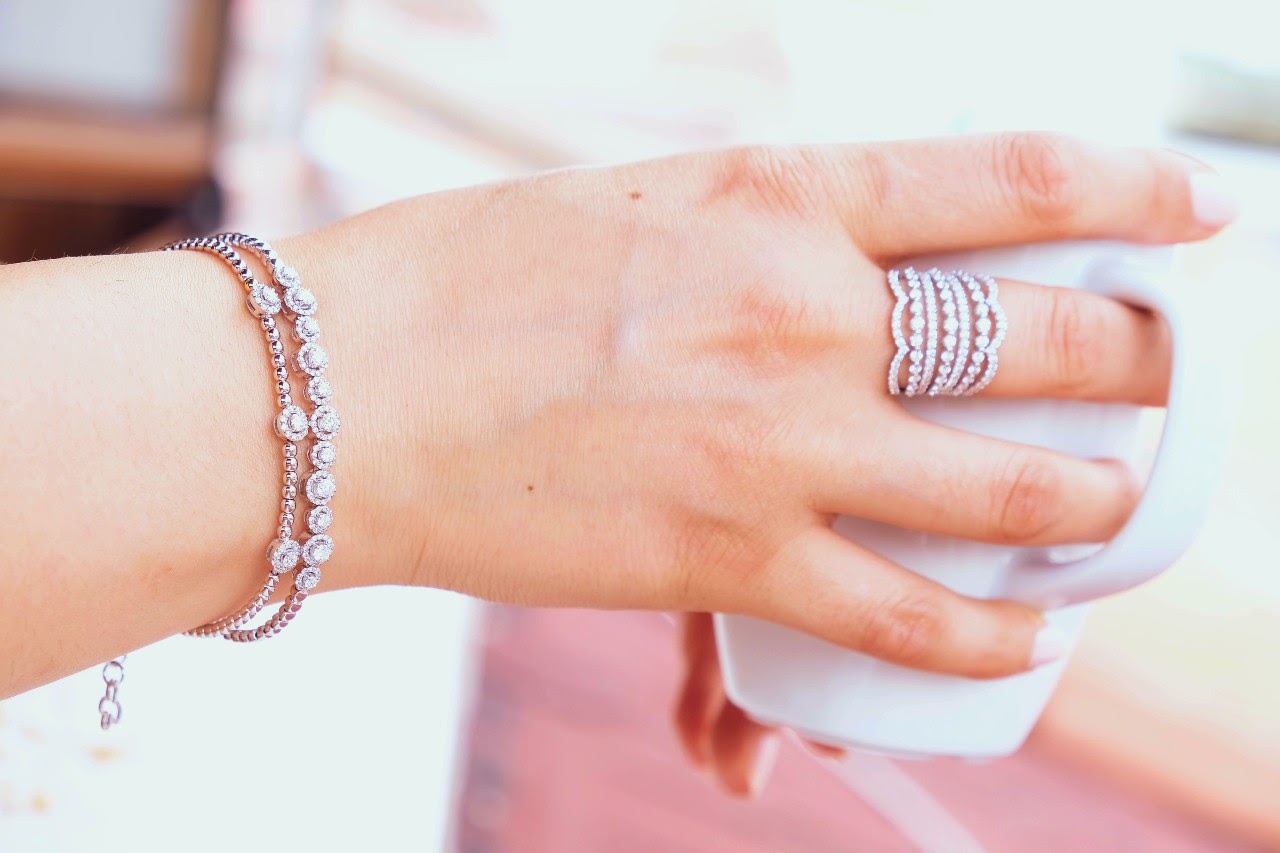 Diamond Bangles Offer Easy Elegance
There is nothing quite like a classic diamond bangle to bring an air of grace to any wardrobe. Understated yet luxurious and flirty, bangles can be worn individually or stacked together. The delicate placement of diamond accents is key to choosing a diamond bangle that works any time of day.
Combining a shimmering panel of diamonds with a striking beaded frame, this Doves diamond bangle maintains the perfect balance of design elements. Look luxe at the office when you pair it with a soft blouse, pencil skirt, and a pair of cute pumps. Then, add to the stack for dramatic effect with multiple bangles for a night out in a little black dress.
Exquisite Diamond Bar Necklaces
A diamond bar necklace is a highly favored accessory. Thin bars adorned with gleaming stones offer a minimalist style that lends itself easily to layering. Whether shimmering over a high neck top or placed as a centerpiece highlighting a plunging neckline, these versatile pieces can be worn in a variety of ways.
A unique take on this trend is the Celestial diamond bar necklace, which features a delicately curving bar of white gold placed vertically—taking on the shape of a crescent moon—with a trail of brilliant diamond accents. The result is a piece of unsurpassed beauty that will make you feel like a goddess every time you wear it.
Discover More Diamond Jewelry at Wilson & Son Jewelers
At Wilson & Son Jewelers, we welcome you to visit our Scarsdale jewelry showroom to explore our exquisite collections of diamond jewelry. When you visit our showroom, you will enter as a customer but leave as a member of our family, and we can't wait to meet you and begin our relationship. Email us today at info@wilsonandsonjewelers.com so that we can schedule you an appointment and get you started on exploring our inventory to help you discover the perfect day-to-night diamond accessories.