Designer Spotlight: Martin Flyer
October 5th, 2023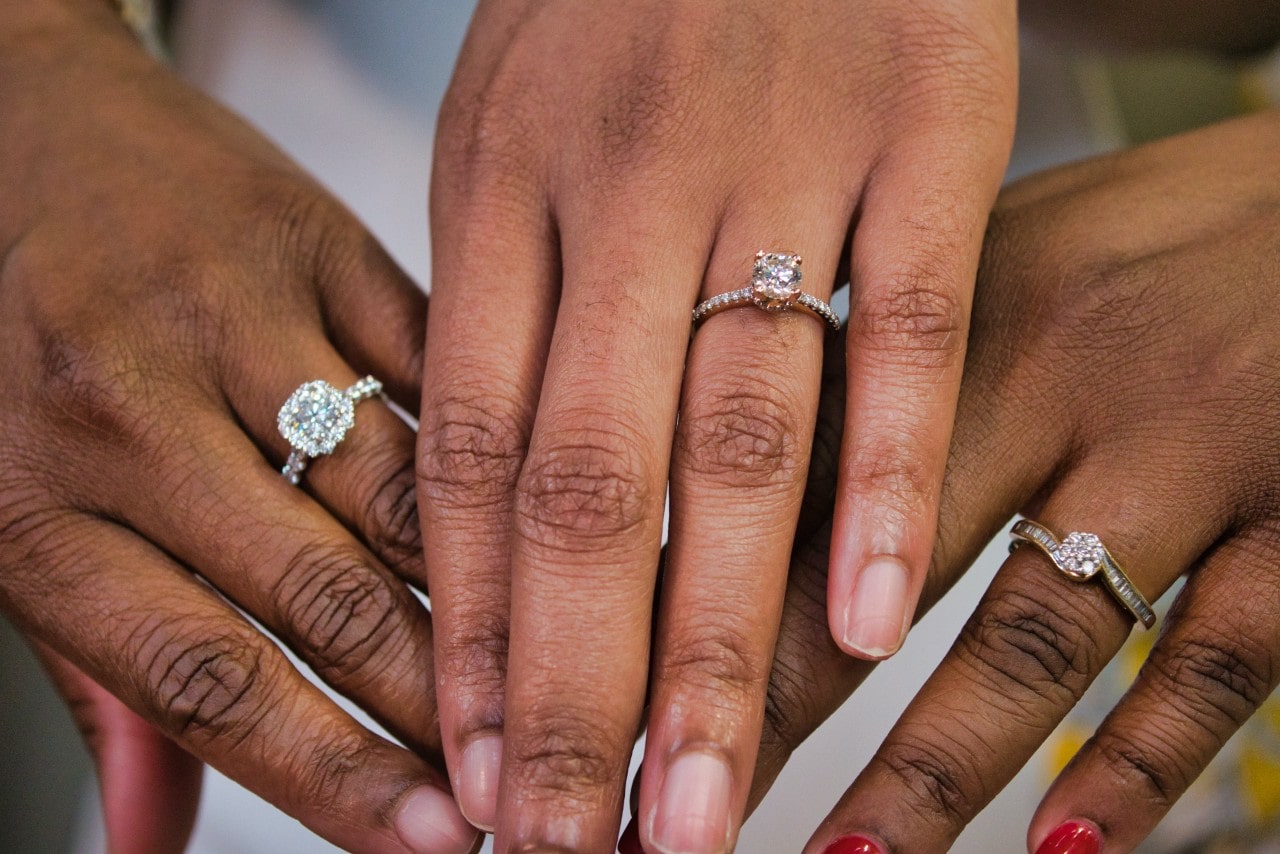 For over a century, the name Wilson & Son Jewelers has been synonymous with a passion for artistry and an unwavering commitment to excellence. Our inventory is not just a collection but a carefully curated testament to our exacting standards and passion for sublime craftsmanship. This dedication is reflected in our pride in housing bridal jewelry by Martin Flyer, a renowned designer celebrated for timeless elegance and impeccable attention to detail. Dive into the world of luxury with the exquisite offering of Martin Flyer jewelry available in our pristine jewelry store.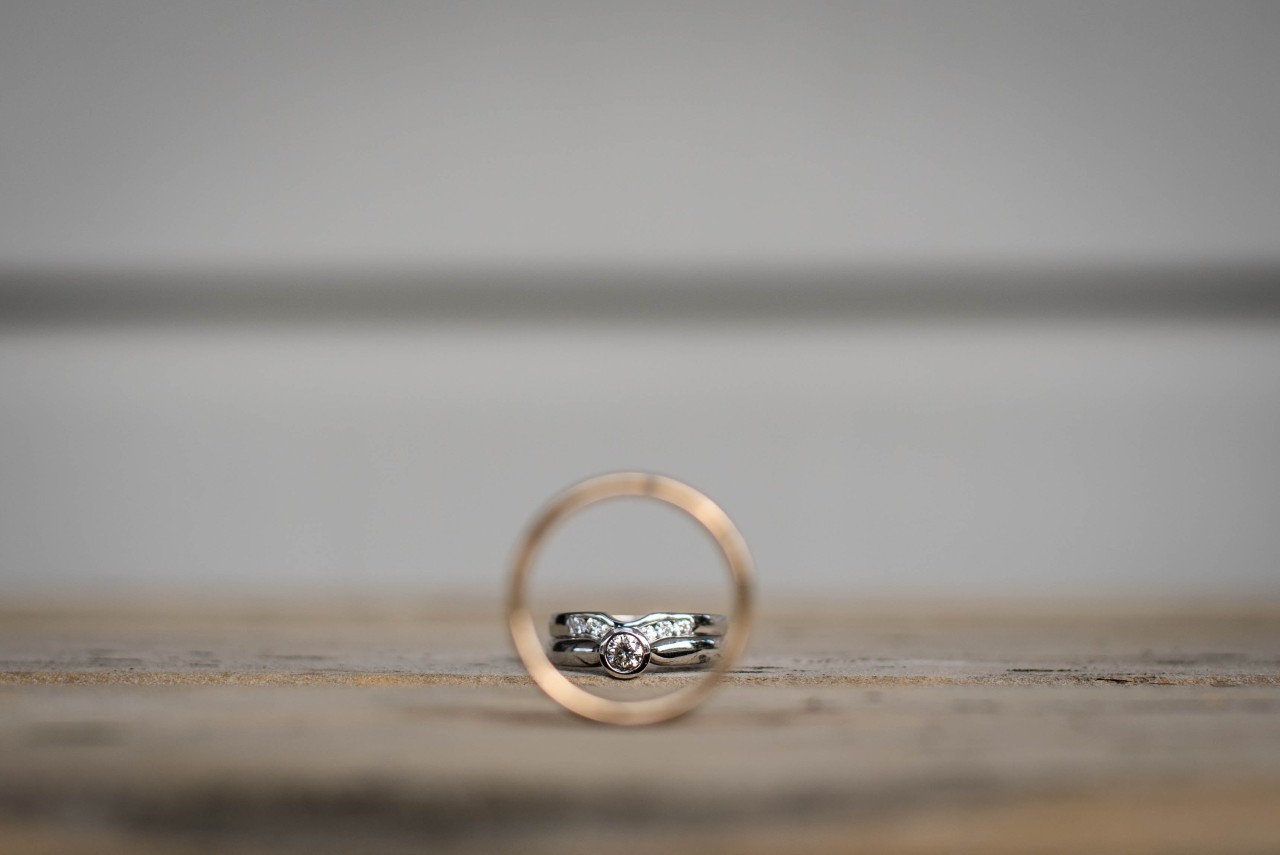 About Martin Flyer
Martin Flyer, a legacy brand founded in 1945, tells a story of dedication, elegance, and a relentless quest for perfection. The founder, Martin Flyer, embarked on a journey to reshape the landscape of bridal jewelry in America. Seven decades later, his vision has not only been realized but has cemented the brand as one of the country's most distinguished bridal designers. Under the meticulous eyes of experienced artisans, every piece is handcrafted with unparalleled attention to detail, using only the most exquisite materials. This isn't just about crafting jewelry; it's about signifying the essence of "Forever".
One of Martin Flyer's paramount principles is ethical integrity. Every diamond, meticulously hand-picked by experts, is sourced responsibly, ensuring only conflict-free gems grace their creations. Today, the third generation of Martin Flyer continues to honor this rich heritage, maintaining the brand's reputation for quality, affordability, and exemplary service, characterized by their timeless designs with clean, graceful lines.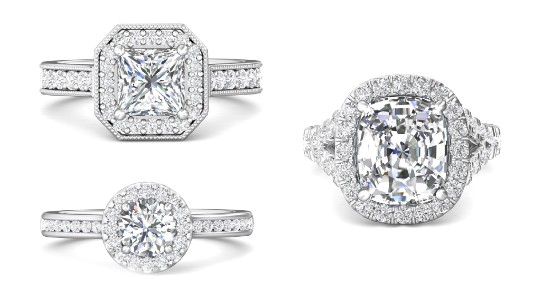 Engagement Rings by Martin Flyer
Unparalleled in quality, Martin Flyer's engagement rings are a fusion of intuitive design and artistry. Their pioneering "Classifications of Bridal" system categorizes rings for effortless selection, from foundational settings like Solitaire and Three Stone to styles spanning Classic, Vintage, and Contemporary. The solitaire rings, distinguished by diverse band widths, range from minimalist shanks to elaborately engraved designs. Three stone rings symbolize a couple's past, present, and future, with the halo variant adding an extra touch of glamor.
Micropavé rings exude vintage charm through precise tiny diamond settings, especially the halo style which accentuates the central stone. Split shank designs modernize traditional bands, emphasizing the centerpiece, while Vintage offerings whisk wearers to an era of timeless allure with hand engravings. The Encore rings, unapologetically opulent, boast thick diamond-encrusted bands. Shared Prong styles offer continuous sparkle, and Channel designs seamlessly integrate diamonds, elegantly framing the centerpiece. Each design reflects Martin Flyer's commitment to masterful craftsmanship.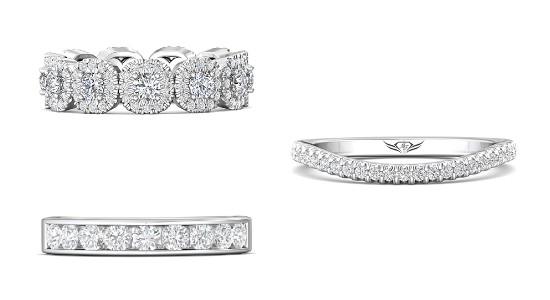 Wedding Bands by Martin Flyer
Symbols of everlasting affection, wedding bands by Martin Flyer epitomize harmonious elegance and precision. Their FLYERFIT® technology ensures that the engagement and wedding rings pair seamlessly. The "Match My Ring" collection is meticulously crafted for cohesion with Martin Flyer engagement rings, offering an idyllic bridal duo. With trends veering towards customizable designs, the Stackers collection delivers with modish geometric patterns that can be combined uniquely. Textural grace comes from scalloped edges and milgrain details, while the eternity setting symbolizes unending love through continuous stones, be it diamonds or gemstones.
Different styles cater to diverse tastes: the shared prong, with its entrancing side profiles; micropave bead set bands spotlighting opulent diamonds amidst delicate beading; channel bands radiating vintage elegance; and the eternity bands, which serve as a tangible symbol of perpetual love. Each Martin Flyer band, whether festooned with diamonds or exhibiting intricate craftsmanship, encapsulates a promise of eternal commitment, designed to last a lifetime.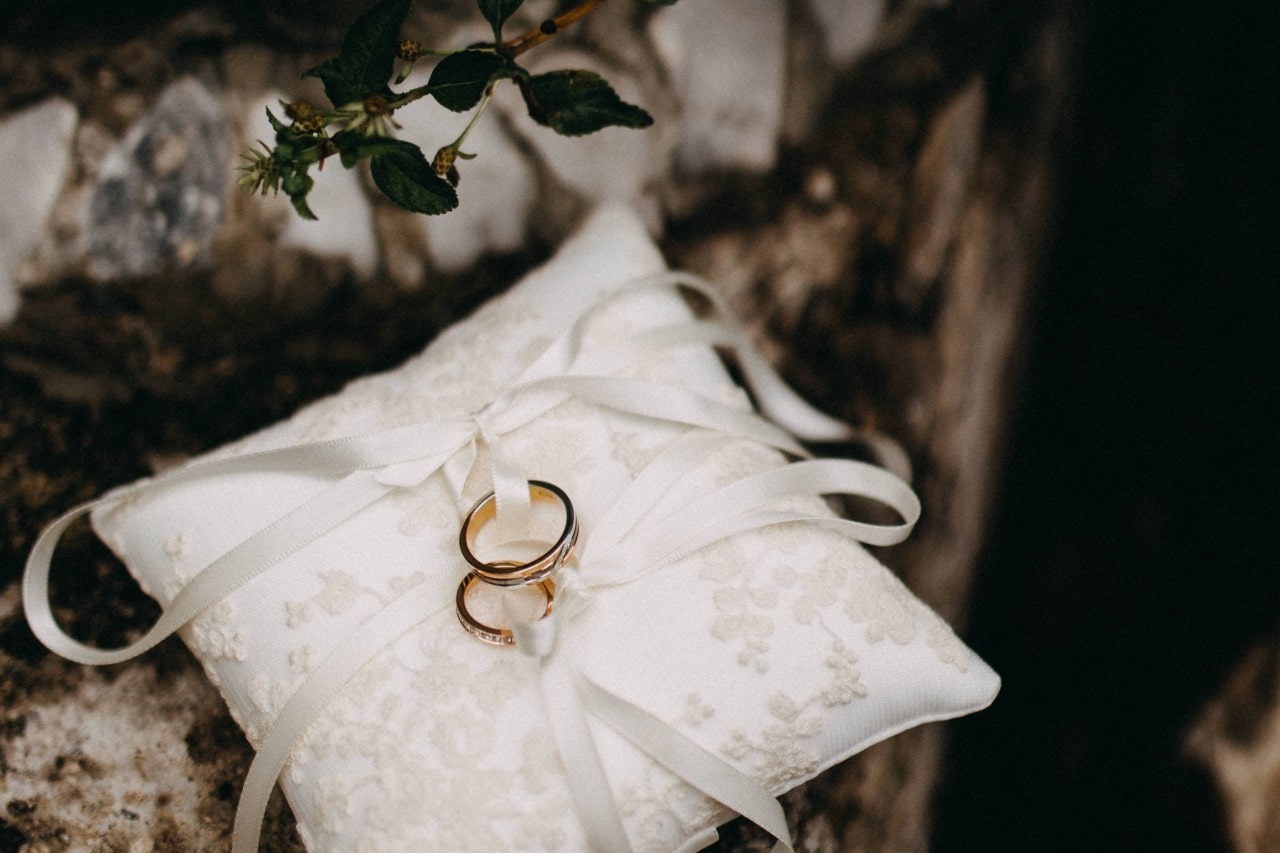 Shop Bridal Jewelry by Martin Flyer at Wilson & Son Jewelers
Discover the timeless elegance of Martin Flyer jewelry exclusively at Wilson & Son Jewelers. Our Scarsdale jewelry store boasts a curated collection that encapsulates both tradition and modernity. Experience firsthand the craftsmanship and artistry that Martin Flyer offers. For a tailored shopping experience, request an appointment and our dedicated team members will provide a personalized consultation, ensuring you find the perfect piece for your cherished moments.