Casual Jewelry Styles for Everyday Wear
June 5th, 2023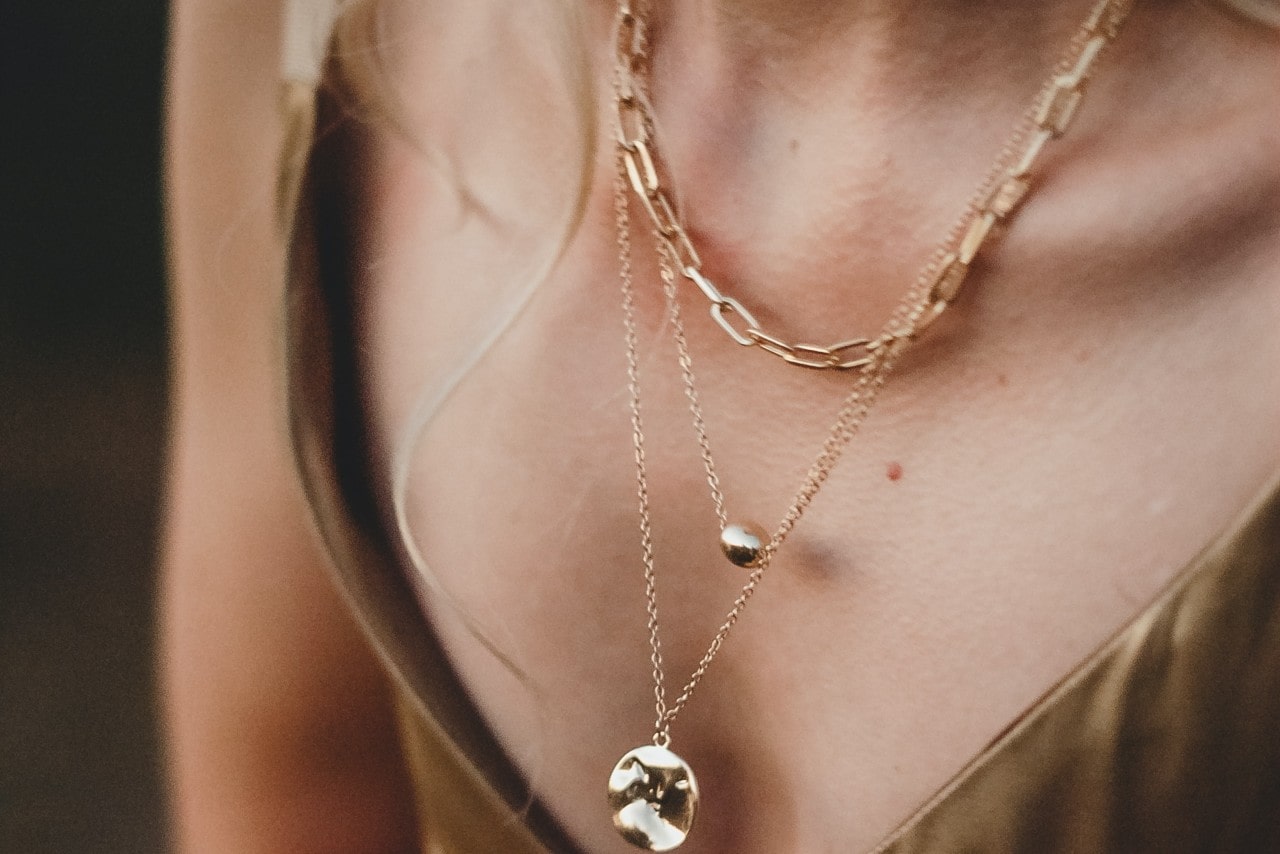 At Wilson & Son Jewelers, we believe that casual, everyday jewelry is just as important as the special occasion pieces. These staples are what make up the foundation of any jewelry collection, adding a touch of elegance and personality to your daily outfits. From delicate necklaces to simple stud earrings, these pieces can easily transition from work to play. We understand the importance of finding high-quality and timeless pieces that will last you a lifetime. Our expert jewelers carefully select each piece to ensure the best craftsmanship and materials. Shop our collection in-store or online to find the perfect everyday pieces to add to your wardrobe.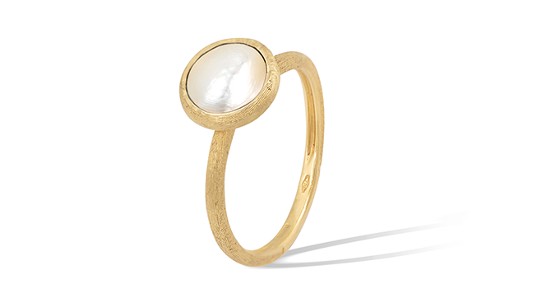 Gemstone Rings
Gemstone rings are a stunning addition to any jewelry collection, and can easily elevate any outfit. Neutral-colored gemstones, such as the beautiful mother of pearl in this Marco Bicego piece, are particularly versatile, as they complement a wide range of colors and styles. This 18K yellow gold ring features a simple yet elegant design, with a single lustrous stone at the center. It's the perfect piece to wear on its own or to stack with other rings for a layered look.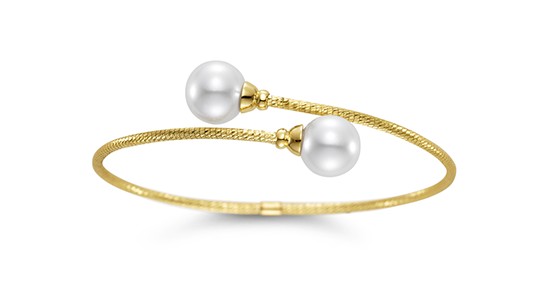 Cuff Bracelets
With their versatile and timeless design, cuff bracelets are a must-have in any jewelry collection. They can add an elegant touch to any outfit and can be worn alone or layered with other bracelets to create a personalized look. This Mastoloni bracelet showcases lustrous pearls set in sterling silver, creating a classic and sophisticated design. The adjustable fit of this bracelet ensures comfort for any wrist size. Discover our collection of elegant cuff bracelets at Wilson & Son Jewelers and add a touch of sophistication to your style.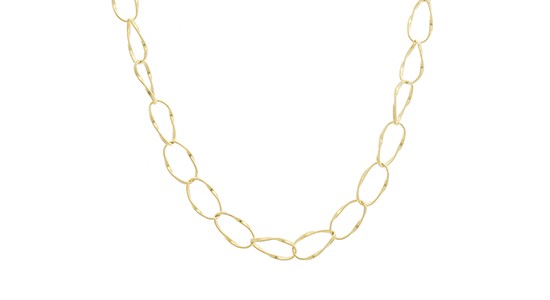 Chain Necklaces
Chain necklaces are a versatile and timeless addition to any jewelry collection, making them great staples. They can be dressed up or down, worn alone or layered with other necklaces to create a unique and personalized look. This Marco Bicego Marrakech Onde necklace is a perfect example of a stunning chain necklace. Crafted from 18K yellow gold, it features a delicate interlocking design that is both elegant and eye-catching. The necklace's length is adjustable, making it easy to wear with a variety of necklines and to layer with other pieces.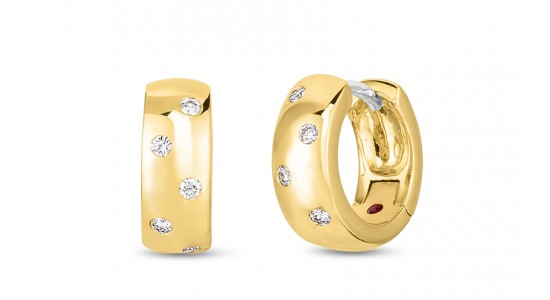 Huggie Earrings
Elegant and understated, huggies earrings are a great choice for everyday wear. They offer a comfortable and secure fit, making them perfect for those who prefer smaller earrings. This stunning pair of Roberto Coin huggies earrings is a beautiful example of this versatile style. The classic diamond design adds a touch of sparkle to any outfit, while the 18K white gold complements any skin tone. The earrings' hinged closure allows for easy and secure wear, making them a great choice for those with an active lifestyle.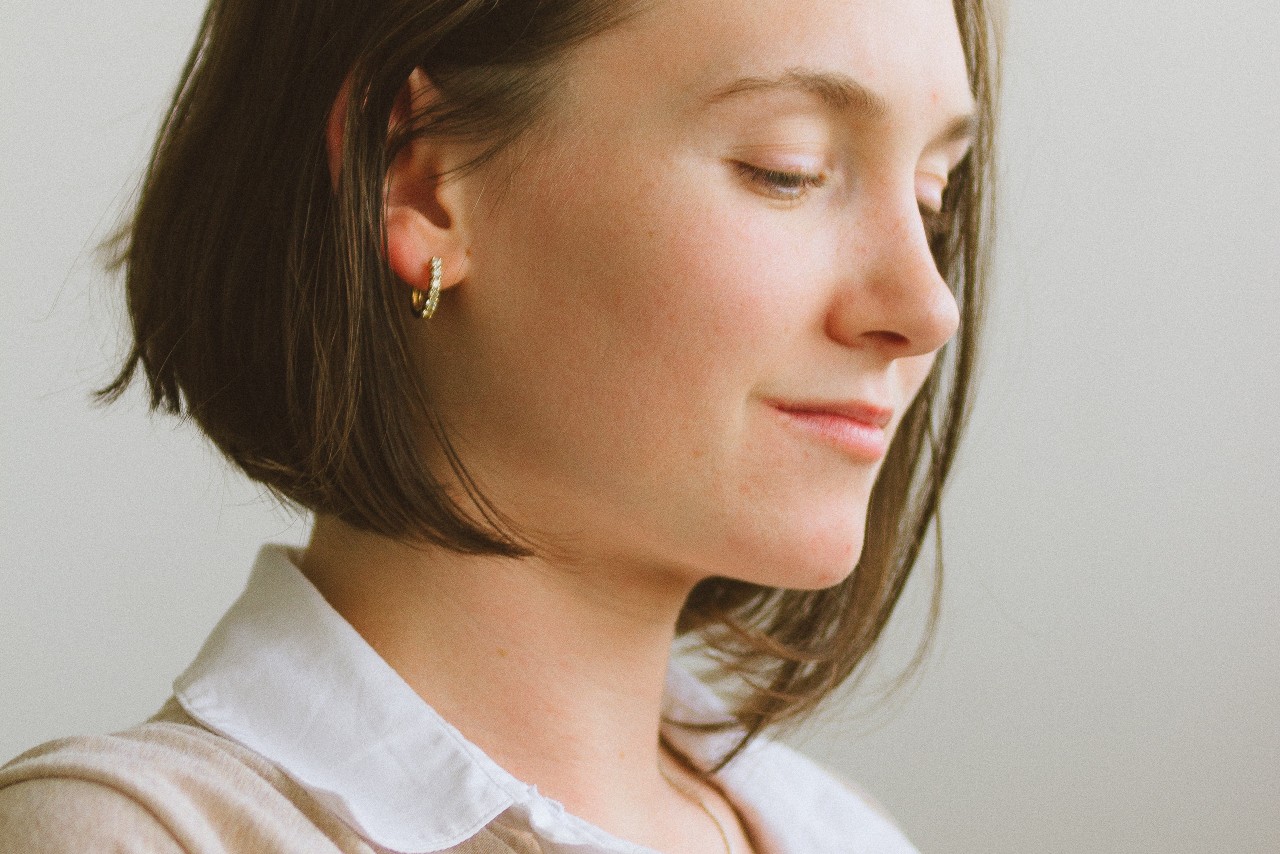 Shop Staple Jewelry Styles at Wilson & Son Jewelers
At Wilson & Son Jewelers in New York, we believe that every jewelry collection should have a foundation of versatile and timeless pieces. We offer a wide selection of high-quality jewelry, including chain necklaces, cuff bracelets, huggies earrings, gemstone rings, and much more. Visit our Scarsdale jewelry store to browse our collection or request an appointment for a personalized consultation with one of our experienced team members. Our experts will guide you in selecting the perfect pieces to complement your style and fit your budget. Shop with confidence at Wilson & Son Jewelers and elevate your jewelry collection with stunning and versatile pieces.