Best Jewelry for Professional Attire
October 20th, 2023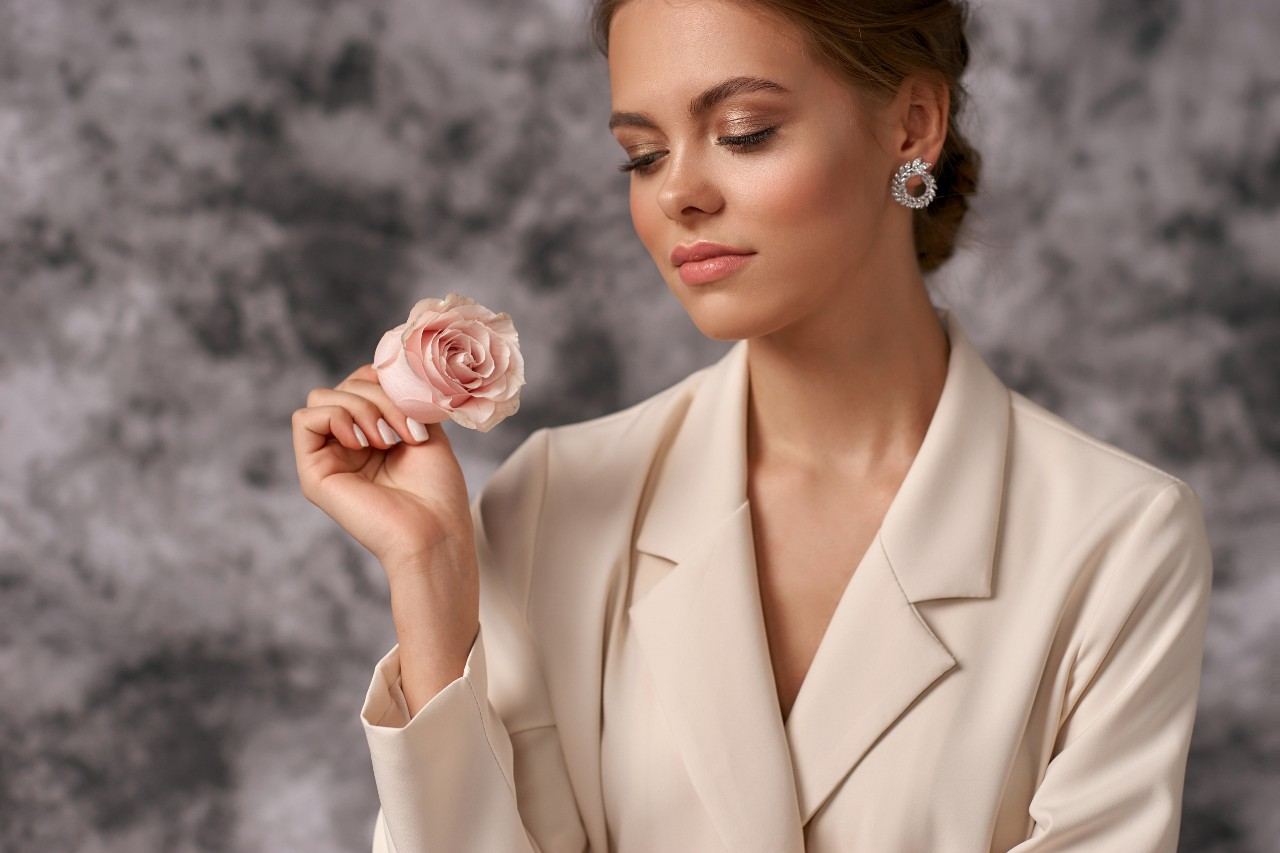 At Wilson & Son Jewelers, we understand the significance of making a statement with subtlety, especially in professional settings. Through this article, we present a curated list of our favorite jewelry pieces, handpicked for their elegance and suitability with work attire. These selections effortlessly bridge the gap between sophistication and style, ensuring you leave a lasting impression. Our goal is to enhance the confidence of the modern professional without overshadowing their skills. Dive into our expertly chosen range and discover pieces that resonate with the empowered professional in you. Elevate your office ensemble with Wilson & Son Jewelers.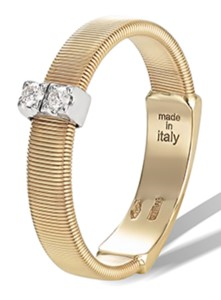 Mixed Gold Fashion Rings
Fashion rings, especially those combining mixed metals with delicate diamond accents, strike a perfect balance between opulence and understatement, ideal for the professional realm. This Marco Bicego Masai fashion ring, featuring both 18K white and yellow gold and diamonds, exemplifies this harmony. Its intertwining of gold hues and subtle diamond sparkle infuses class and sophistication to office wear. It brings an aura of luxury without bordering on extravagance, ensuring wearers feel confident and polished. Such pieces are not just adornments; they are a statement of refined taste and professionalism. Optimize your work ensemble with this ring, a symbol of grace that aligns with your career.

Classic Pearl Pendants
A go-to for professional settings, classic pearl jewelry always epitomizes taste and class. Their understated beauty speaks volumes without being overly ostentatious. This Mastoloni pearl and 14K yellow gold necklace personifies this tradition. Its lustrous pearl, cradled by gleaming yellow gold, radiates a cultivated charm that complements any professional attire. An accessory like this is easily paired with a tailored suit or a sheath dress in most any color scheme. In the realm of professional jewelry, pearls remain an unmatched classic.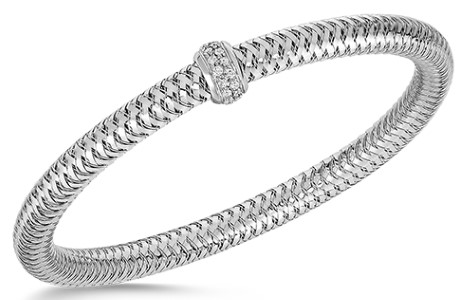 White Gold and Diamond Bangles
Blending luxury with subtlety, white gold and diamond bangles make an impeccable choice for the professional world. This Roberto Coin 18K white gold and diamond Primavera bracelet, for instance, encapsulates this delicate balance. Its intricate design, coupled with the brilliance of diamonds, accentuates professional attire without being too showy. While understated enough for daily wear, its sleek and polished form ensures that it will capture attention and the light at any meeting or event.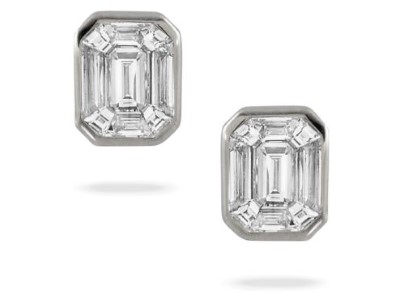 Emerald Cut Diamond Earrings
An invaluable addition to a professional ensemble, emerald-cut diamond earrings smoothly meld extravagance with grace. The Mondrian 18K white gold earrings from Doves by Doron Paloma embody this principle beautifully. The emerald cut is renowned for its distinct and elongated facets, which capture and refract light in a unique way. This cut, combined with the earrings' versatile design, offers a muted classiness that improves, but never overwhelms, a professional wardrobe. As symbols of luxury and culture, these earrings are a testament to the constant allure of the emerald-cut diamond in a white gold setting.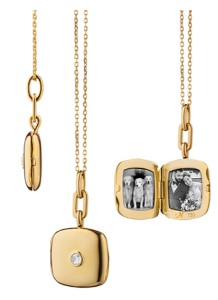 Luxurious and Elegant Lockets
In the realm of professional attire, lockets stand out as sentimental yet cosmopolitan jewelry pieces. These elegant pendants not only act as fashionable accessories but also as intimate keepsakes, encapsulating cherished memories or loved ones, always close to the heart. In particular, this 18K yellow gold and diamond locket by Monica Rich Kosann exemplifies this union of style and sentiment. Its delicate craftsmanship and subtle diamond accent enhance its charm, making it a distinguished choice for the discerning professional. Lockets like this transcend mere fashion, offering a poignant blend of tradition, elegance, and personal connection.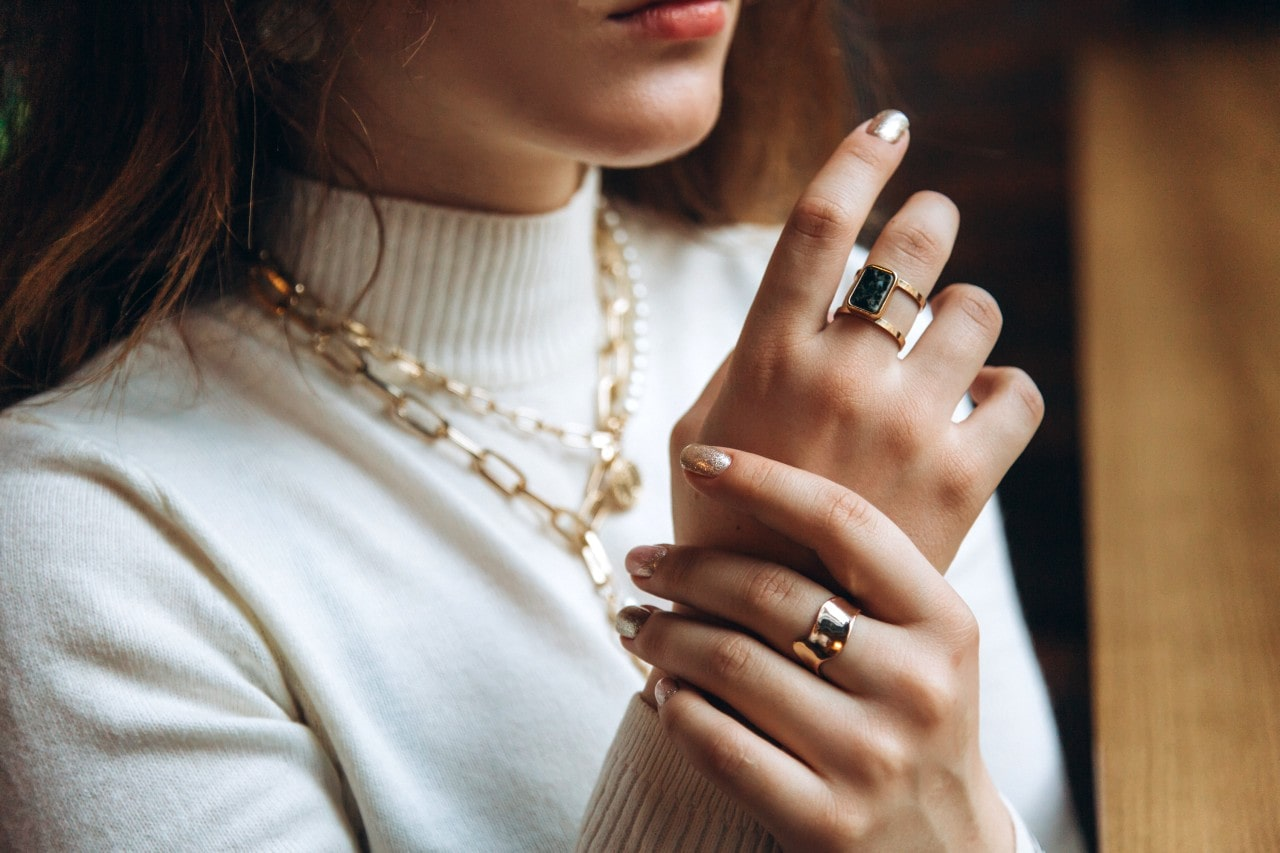 Fine Incredible Jewelry for Your Professional Attire at Wilson and Son Jewelers
Dress for success with the stunning jewelry selections at Wilson & Son Jewelers in Scarsdale, New York. Elevate your professional attire with pieces curated specifically for the discerning individual. From time-honored classics to contemporary designs, our collection promises to leave an impression. Want something tailored? Benefit from our custom design options to craft a piece truly unique to you. Experience our outstanding customer service firsthand by contacting us or scheduling an appointment. At Wilson & Son, it's not just about accessorizing; it's about enriching your professional image. Upgrade with us and shine with confidence.