Accessorize with Diamond Studs with a Twist
March 5th, 2022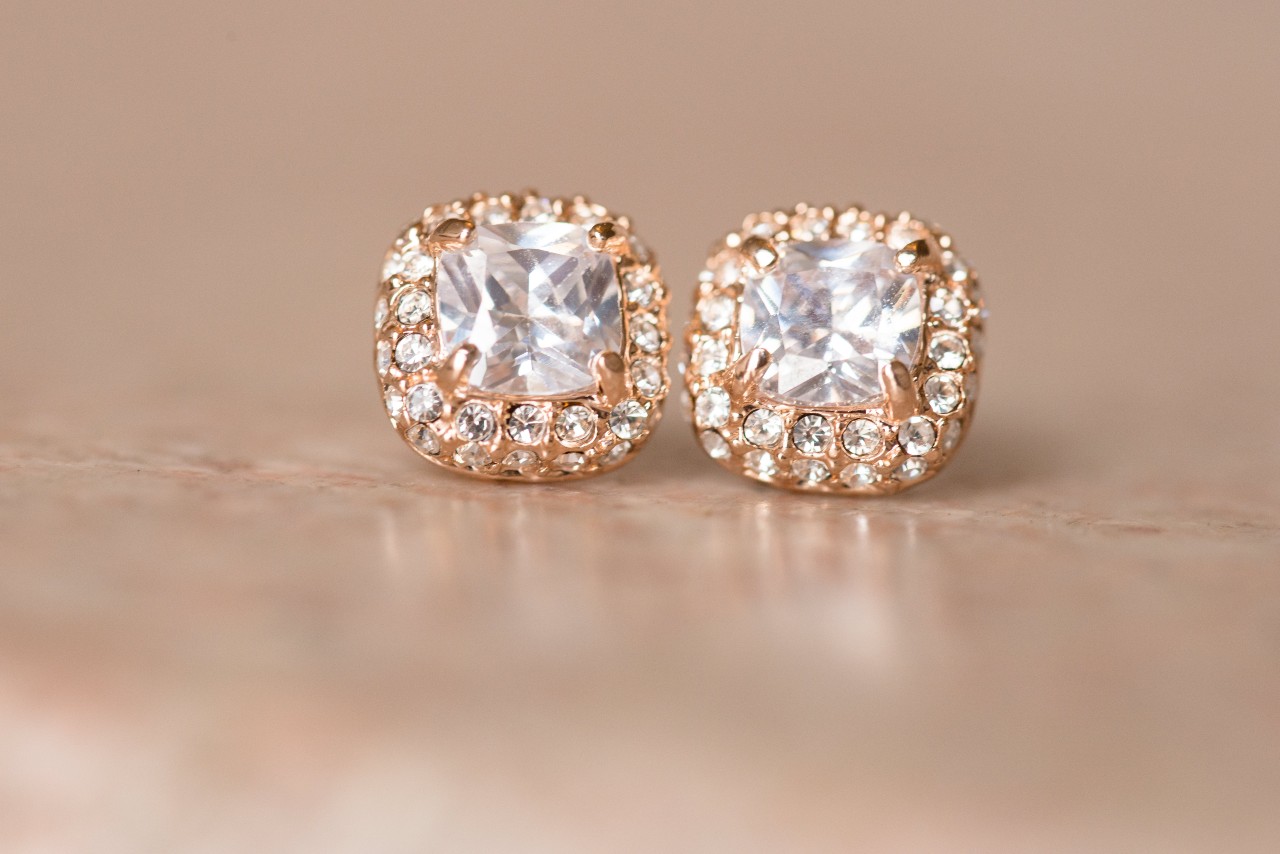 There are few things more elegant and understated than a pair of diamond stud earrings. These classic, sophisticated pieces are a staple of any wardrobe and are appreciated for their ability to easily provide a splash of radiance. While these are no doubt classic for a reason, sometimes there is a craving for a more distinctive and eccentric earring. Designers have found many creative and innovative ways to add a twist to timeless diamond studs.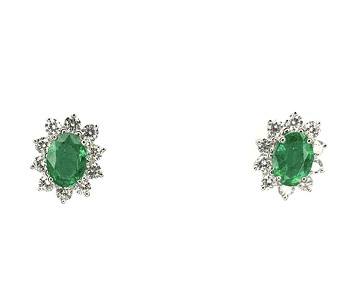 Gemstones Grant Greatness
While studs have a small space to work with, designers have managed to squeeze in extra color through the addition of gemstones. No matter if they are rubies, sapphires, emeralds, or any other richly hued gem, they give diamond studs an uncommon depth. Perhaps it is due to the color contrast or their uniqueness, but diamond and gemstone earrings have a special way of evoking awe.
Our in-house brand offers emerald studs with small pointed diamond details that give them a stellar appearance. They are chic, fashionable, and breathtaking.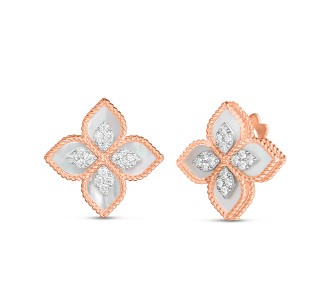 Mix Materials
While many diamond studs settle on one type of gold to prop up the diamond, there are others that break the mold. These pieces use multiple materials to weave a striking canvas for the diamond to shine. A clash of colors can give them their own spectacular beauty that enlivens an otherwise neutral outfit.
This set of Roberto Coin studs combines 18k rose gold, pearls, and diamonds to create something truly unique. With pearlescent and reflective properties, the multiple ways these pieces play with light are fascinating and eye-catching.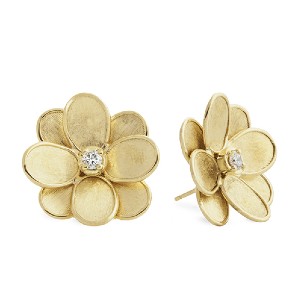 Flower Power
A great way to add a distinctive touch to stud earrings is through a floral design. Evoking images of natural beauty, they are especially trendy during spring. By wearing these, you can show off your appreciation of nature. Unlike the ordinary circular geometry of most stud earrings, these have an intriguing twist.
These Marco Bicego floral studs depict enchanting flowers with petals made of gold and a diamond pistil. They have a mesmerizing, intricate, and positively stunning design.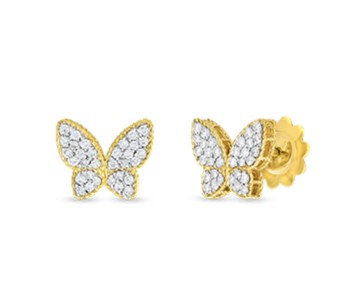 Motivational Motif
Another excellent way is to incorporate motifs into the earring. Motifs are easily recognizable pictures. Hearts are a popular motif representing romance; the evil eye is another motif said to protect one from ill intentions. Motifs make it easy to express one's personality and interests.
Roberto Coin's butterfly stud earrings are an exquisite choice. The luxurious depiction of a playful image elevates the lighthearted butterfly to a regal level. For those who want to show off their inner child as well as their sense of fashion, it is a match made in style heaven.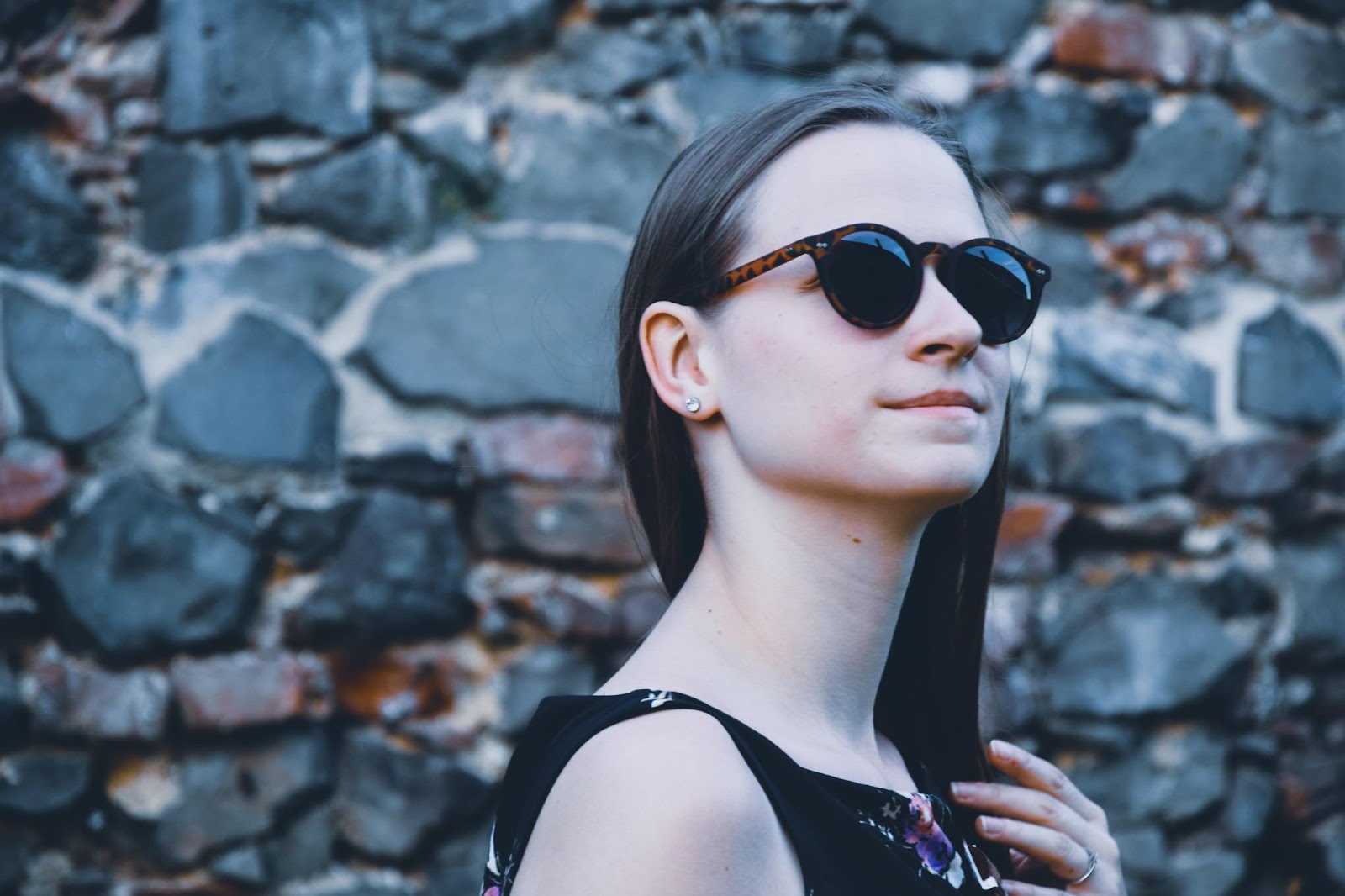 Find Your Special Diamond Stud With Wilson & Son Jewelers
Wilson & Son Jewelers is the premier source for luxury for Scarsdale. With an extensive selection of designer brand jewelry and timepieces, we are proud to make Hartsdale, Rye, New Rochelle, and other surrounding cities glitter with fashion.

We can also clean and repair jewelry, owing to our policy of hiring only the most skilled experts. Contact us through our website or call us at (914)723-0327 to learn more about our services and selection.