Helping You Navigate Fall Wedding Jewelry Trends
September 5th, 2022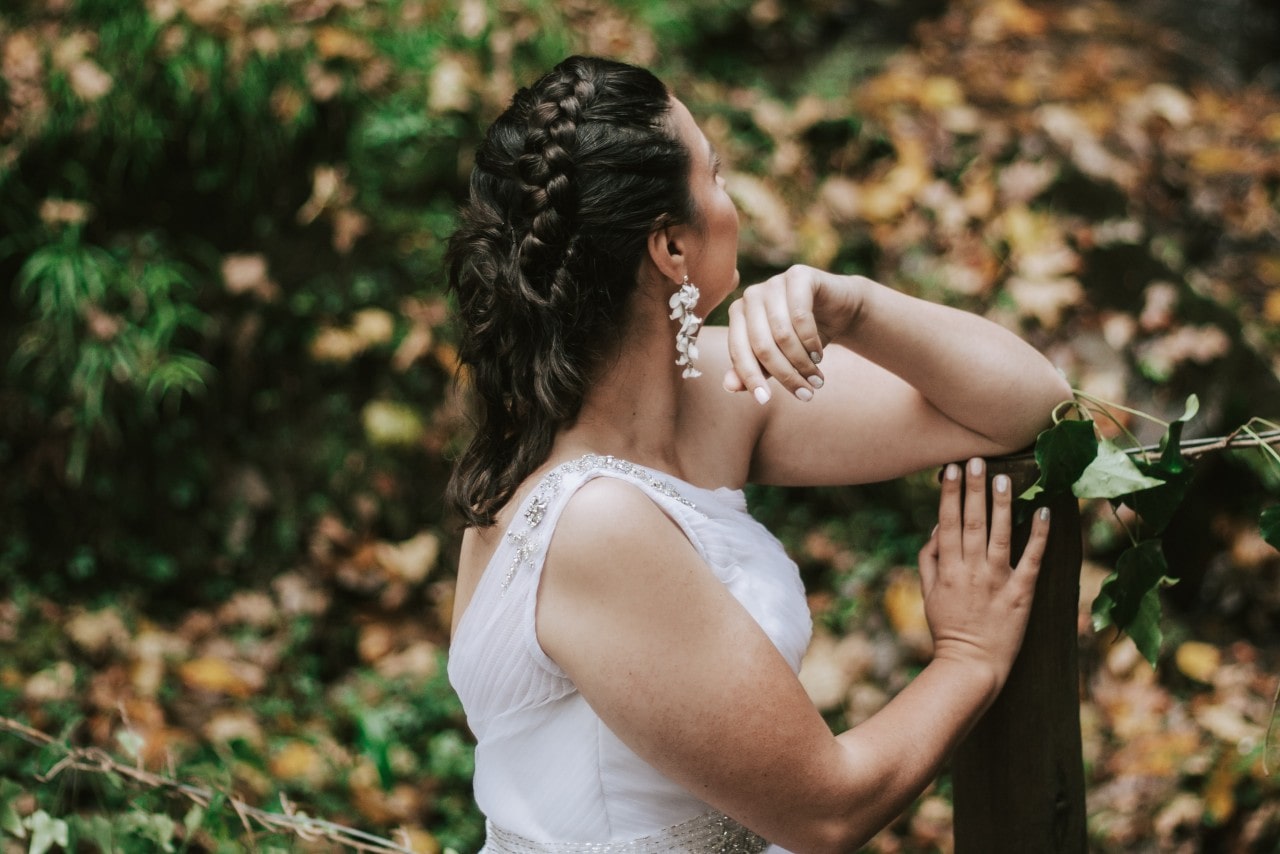 As summer's warmth fades and autumn's crisp cool air arrives, the jewelry trends of the fall wedding season come with it. As the leaves transform from shades of green to the shades of autumn, the fall season brings the perfect weather and aesthetic for a fall wedding. But your wedding planning is incomplete until you've chosen the jewelry you'll wear down the aisle. Our Wilson & Son Jewelers team has gathered a few suggestions to help you turn heads at your fall wedding.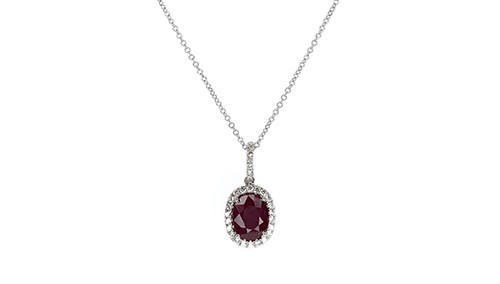 Jewelry for the Season
If you desire jewelry that aligns with the time of year you choose to host your wedding, consider wedding jewelry reminiscent of your surroundings. Gemstone necklaces and bracelets are perfect for emulating the vibrant colors of the fall.
For instance, this Wilson & Son ruby necklace features an oval ruby center stone that mimics red leaves falling from the tree during autumn. It will wonderfully contrast your white wedding gown, drawing the eye but not overpowering the ensemble.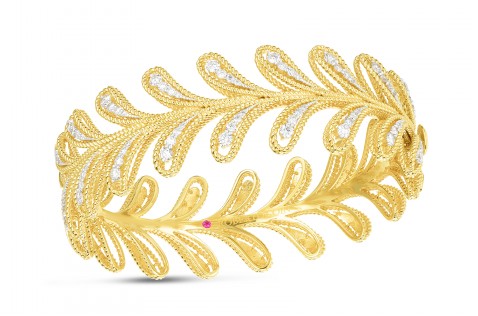 Jewelry for Long Sleeve Wedding Dresses
Long sleeve wedding dresses are trendy during the fall and winter seasons. The weather is often chilly, and the leaves turn red, yellow, and brown.
This Roberto Coin Byzantine Bracelet accentuates long sleeves, adding a touch of gold to a white lace sleeve or a sheer fluffed sleeve. A piece like this will catch the light wonderfully as you carry the bouquet down the aisle.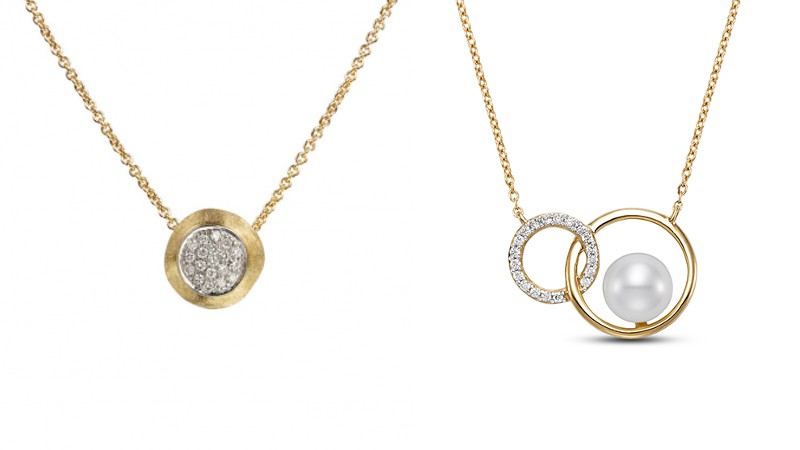 Jewelry for Sleeveless Wedding Dresses
If the weather is mild where your wedding venue is, you may opt for a sleeveless dress. In this case, consider jewelry that emulates the season and compliments the neckline, shoulders, and wrists.
Consider this Delicati Necklace by Marco Bicego that adds the perfect glint of shine to accent your shoulder line. Its rich and enticing hues are exceptional for any fall outfit. Or, for a more classic bridal look, this pearl necklace by Mastoloni would make an excellent addition to your ensemble. It evokes an enchanting flash of elegance.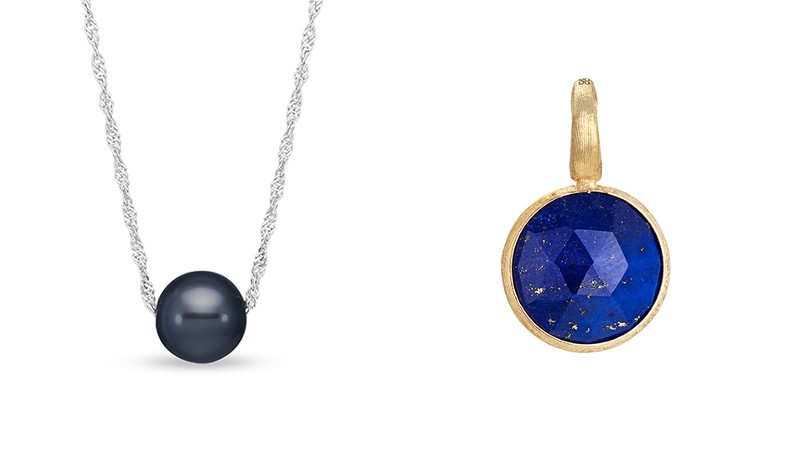 Jewelry for Bridesmaids
If you want your bridal party's jewelry to align with the fall theme of your wedding, consider adding fall wedding jewelry for them to the list. Consider this Mastoloni fashion necklace if you're looking for bold, dark colors to make your bridesmaids stand out.
Alternatively, consider this Marco Bicego Jaipur Color Necklace. The deep hues of blue are subtle yet bold enough to provide the finishing touch to your bridesmaids' dresses.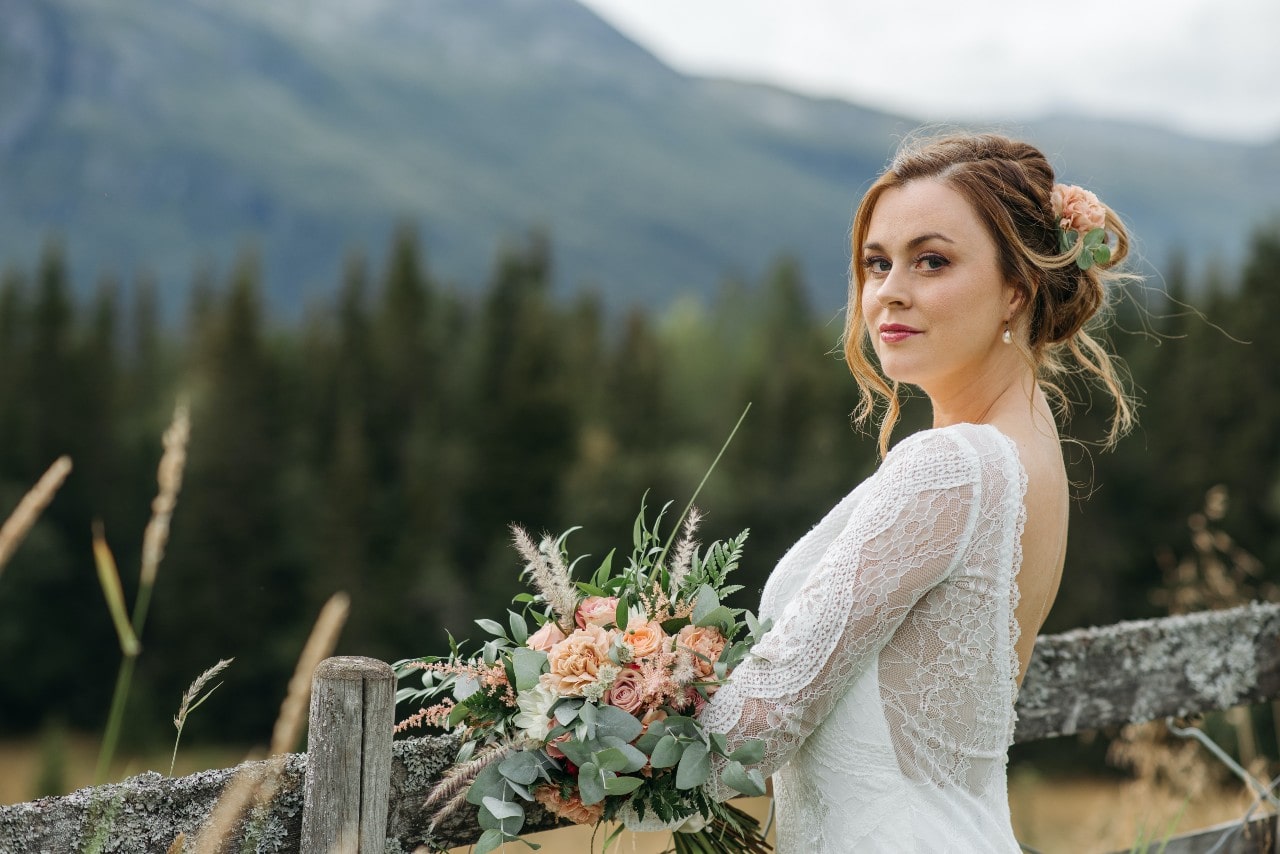 Shop Fall Wedding Jewelry at Wilson & Son Jewelers
At Wilson & Son Jewelers it would be our pleasure to help you find the perfect fall wedding jewelry to make your special day one to remember. Shop with us to discover premier jewelry brands that provide necklaces, bracelets, rings, and more. Contact us today for a consultation and more about what we offer at our Scarsdale, New York location. Browse our inventory online to discover premier fall wedding jewelry that will leave your crowd in awe.